Ever found an audio clip that has the small portion you don't like, and you desperately want to remove that portion? Well, we got you covered.
Free Online MP3 Cutters
There are plenty of free MP3 cutters online but the problem is most of them are either windows, android or iOS apps. They all offer great services, but what if you don't want to download any app just so you can edit an audio clip?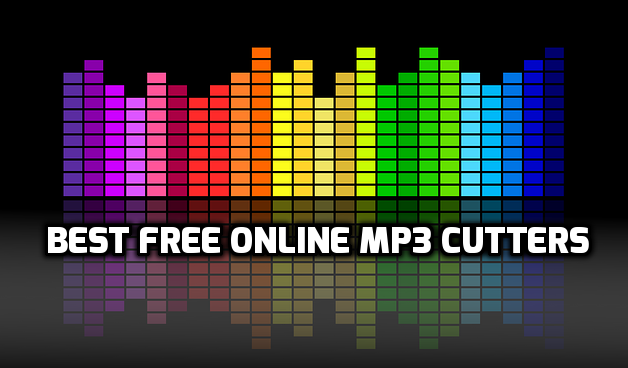 Well, in that case, Online MP3 Cutter comes in handy to those in need. Online MP3 cutters are fast and provide easy and free service. They are as efficient as normal application yet they do not consume tonnes of space on your device. Here is the list of few but best free online MP3 cutters. Also check, youtube to mp3 converter online.
MP3Cut.net
<Link: http://mp3cut.net/ >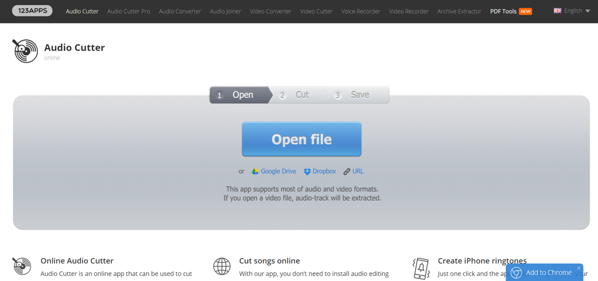 From its name, MP3Cut.Net is an Online MP3 Cutter with support over 300 different audio formats. MP3Cut is fast and free. It is secure and it doesn't store your audio file after editing. On addition, it supports "fade in and fade out" effect on audio to make it more practical to hear.
Recommended:
10 best free video editing software you must try!
5 Best ISO software for Windows
MP3Cut.Net can also extract audio from a video. It also can create iPhone Ringtones. It also has a chrome extension and supports audio import from direct your device or Google Drive, Dropbox or URL.
Audio Trimmer
<Link: https://audiotrimmer.com/ >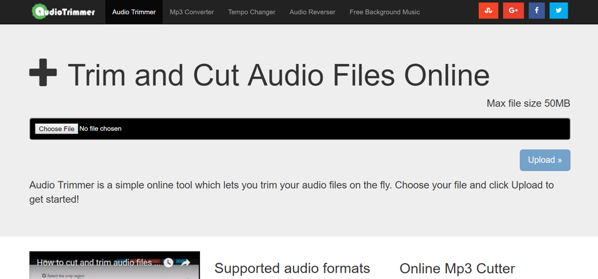 Audio Trimmer is another best online MP3 Cutter which supports all major audio formats. It can also create iPhone Ringtones (.m4r) and support fade in and fade out effect. It's simple and fast. It supports maximum 50MB of Audio Trimmer. This trimmer sure comes in handy for cutting mp3 and converting it into ringtone for your iPhone
Toolur MP3 Cutter
<Link: http://mp3cutter.toolur.com/ >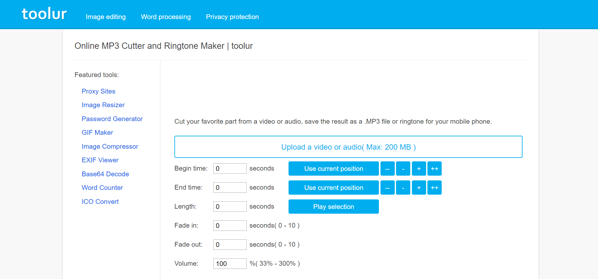 Toolur Mp3 Cutter is probably the best and most easy to use mp3 cutter online. Toolur supports over 200MB file upload. Just upload the audio or video file, choose the start time and end time and click "Cut Now" button.
Toolur also supports volume control (30% to 300%) and "fade in and fade out" feature. You can also convert into ringtone format.
Wincreator MP3 Cutter
<Link: http://www.wincreator.com/cutter >
Wincreator is a leading source of great web tools and its mp3 cutter is one of the best it has got. The Wincreator MP3 Cutter is easy to use and offers great quality service. Wincreator MP3 Cutter supports "fade in and fade out" feature, also can convert mp3 into audio. Wincreator also supports MP3 conversion from YouTube video.
Ringtone Cutter
<Link: http://ringtonecutter.com/ >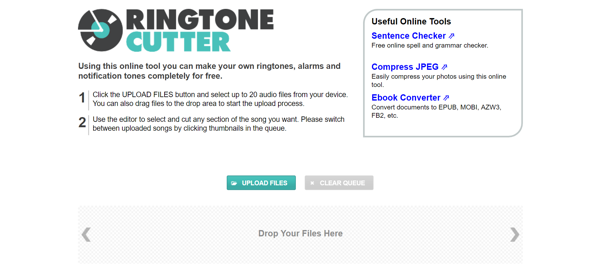 Ringtone Cutter is yet another online mp3 cutter which offers its services for free. It has an easy user interface and supports almost all audio formats. It can support up to 20 audio files at a time. After cutting the mp3, users can download the trimmed audio file in either mp3 or m3r format according to need.
CutMP3.net
<Link: http://cutmp3.net/ >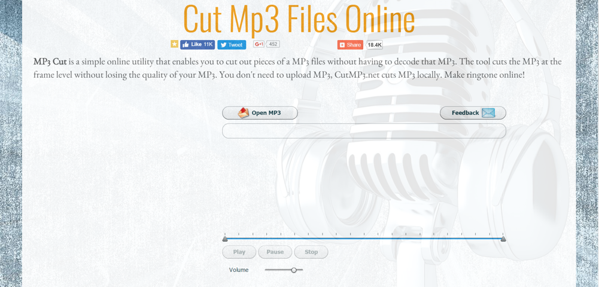 CutMP3.net is also among best online mp3 cutter. This online mp3 cutter supports all audio formats and is very easy to use. Just choose the file you want to cut, choose the starting and ending point and click cut button.
CutMP3.net also support adjusting audio volume while cutting and "fade in fade out" function.