Some of us may have been familiar with the term IVR or Interactive Voice Response. To give you an idea of what IVR is, it is a telephony technology that allows an automated system to interact with callers and helps route calls to relevant recipients, via voice commands or touch-tone key selection.
Some of us may have encountered this system when we call hotlines, customer care numbers and company or business numbers. This system has proven efficient in connecting our calls to the right department or persons. The cloud-based IVR is now taking this system's technology a notch higher, especially with the proliferation of online businesses. Knowledge is definitely an advantage, and it would be great if you know the basics of cloud interactive IVR.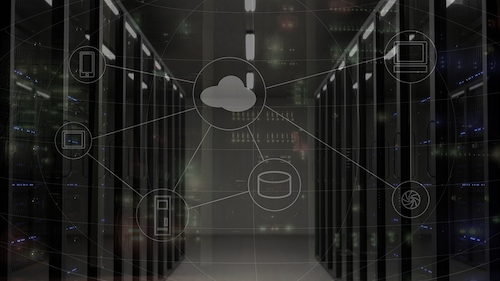 What is Cloud IVR?
How is cloud IVR different from regular or legacy IVR? For the term itself, cloud IVR uses cloud-based technologies for its platforms and functionality. Legacy IVRs feature a Public Branch Exchange (PBX) switch with Automatic Call Distributor (ACD) functionality, which usually comes equipped with a built-in, but rudimentary, IVR module. This means that the technology of legacy IVR is provided by several industry players. This means upgrades will have to be done separately due to several third-party providers, which can prove costly and will require regular maintenance and upgrade.
Cloud IVR on another note is a great development when it comes to voice response systems. It offers the ability to migrate legacy IVR functionality and associated business processes to the cloud. This greatly reduces the need for daily maintenance and upgrades and expensive professional services for changes in the IVR system. Cloud IVR also provides expert support that will reach out to ensure your IVR system is working as you want it too and make sure you have everything you need to improve your team's performance.
What Are The Benefits of Cloud IVR?
Cloud IVR is a game changer when it comes to contact centers. Cloud IVR is offered through a consumption-based model, which means clients or users of this service, only pay according to the amount of services that they consume rather than a time-based fee. This is one of the noticeable pricing models in cloud computing services and other IT vendor services. Other than financial advantages, there are other benefits that cloud IVR can provide.
Extensive Features
With a cloud-based IVR, you can say goodbye to the limitations of the physical switchboards of a legacy IVR, which are fixed and limited number of features and high investment costs. The cloud-based switchboards do not have these limitations. The cloud switchboard isn't a physical one, but a software. This means that it can be easily updated and expanded.
All options and features are carried out by the cloud's online platform. This allows you to have a wide selection of features and also use the features that you need, whenever you require them. You can switch a feature on or off with just a click of a mouse.
Productivity and Accessibility
Using a virtual phone using cloud-based IVR allows you to easily redirect incoming calls to another phone. This is especially useful for small and medium-sized businesses where you are not at your desk most of the day, but you want existing and prospective clients to be able to reach you. If in case you are unable to answer an incoming call, you also have a voicemail feature where your callers can leave their messages. It can then be sent to you as an audio file email that you can listen to and respond to your customer or client at your convenient time.
Improves Customer Service
Your business relies on your phone as one of the most important communication channels. An IVR with cloud interactive capabilities can switch callers seamlessly to an available person in your organization and eliminates unanswered or missed calls. In the event that you are unable to receive a call, the IVR will automatically route the caller to the next available customer service agent or employee, place the call on a queue or give the caller the option to leave a message. This is where the configurable cloud-based switchboard comes in handy, because you can configure it to fit the needs of your organization or business and also improve your customer service.
Full Technical Support
The advantage of cloud-based IVR is an easy usage even if your business has multiple branches. You don't need to have an IT team nor do you require to spend on big set up to create an IVR service for your company. The cloud-based IVR technical team will help you manage everything – from installation, successful operation, maintenance and troubleshooting problems in your system. A readily available and complete technical support is essential for your investment and expansion goals for your business and increase productivity and sales.
The importance of cloud-based IVR is becoming more important in the digital market scene. More and more contact centers are realizing its advantage over legacy IVR. Versatility, innovation and accessibility are important features that businesses and companies need to from their communication services, and you can count that cloud interactive IVR is on top of it.