We have all experienced one of those weird websites that will not open in one browser but will work just fine if you open it with another browser. Well, the website is not broken. It is simply not compatible with all browsers. 
The thing is, every browser interprets information in its own way. That is why sometimes it becomes difficult for some websites to open in all browsers as some of these browsers may lack features to support the particular website. Therefore, the user trying to open a website on his browser will experience a broken page.
Now, the user should not face restriction when it comes using a browser to open a website. That is why, it is necessary to test the website's compatibility with different browsers. This is where cross web testing comes in. Since a high-performance app is necessary, so Comparium emerges the perfect option.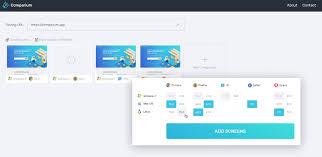 What Is Cross-Web Testing?
Cross-web is a method of testing a website or application in multiple browsers to make sure it works consistently in all browsers without dependencies or compromise in quality. It works for both web and mobile applications. This is most useful for application that is made for the private end users rather than applications that are made for big companies.
Cross web testing is done to know if something is wrong and how it can be fixed, or to enhance efficiency and user experience. It is also used to inform of any possible pitfalls. It can be done by Quality Assistant or any other team.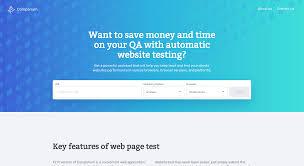 What Is Comparium?
To do the cross web testing, you would need a good application and Comparium is just the app you need. It is a web application that offers users the basis needed to test their website. If you want to check whether your website works on any operating system and browser combination, Comparium will help you in that regard. Perform cross browser website testing with absolute ease with Comparium. You can improve the website traffic and fix issues faced by users on different web browsers using this app.
The Features
The great thing about Comparium is that it is compatible with all the operating systems and browsers. You can perform a cross web test on different browsers and OS easily with Comparium. It supports Internet Explorer 11.0, 8.0, Google Chrome 75.0, 74.0, 73.0 Mozilla Firefox 68.0, 67.0, and Safari 11.0.
You can perform flawless web testing within minutes and you don't have to do it manually if you're using Comparium. You can also perform web testing on any OS. Windows 10, windows 7, Mac OS X Mojave are some of them.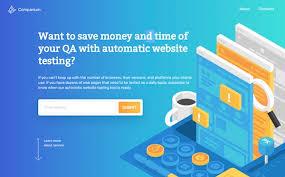 Comparium lets you get offline reports of website tests. All you need is your email and the URL you need to test. Once the results come out, screenshots will be sent to you by email. It will thus save you hours of waiting time in front of the computer screen. Do work easy and efficient.
Conclusion
These features have helped Comparium to save time and money and thus revolutionized the cross web testing.