You probably already know you can get your Samsung Galaxy S7 unlocked. This is often a cost-saving measure because buying a phone outright can be incredibly costly. When purchasing your phone (and plan) through a carrier, your phone will be locked. This means that your SIM is locked to your specific carrier and all its settings are optimized for whichever telecom service your phone was activated by. This restricts you from doing business with another service provider who may be offering a better deal. It isn't until your plan is up and you decide to renew your contract that they will consider unlocking your phone.
However, having a cool Samsung Galaxy S7 with network restrictions can have its drawbacks. Traveling overseas with a phone tied to a specific carrier (that can't easily be changed) can incur expensive roaming charges. Whereas, an unlocked phone can use a local wireless service and be less expensive.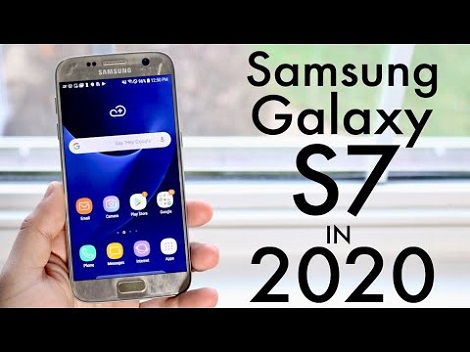 Find out how to get your Samsung Galaxy S7 unlocked, but first, you need to figure out whether your phone is actually locked (as some aren't sold this way anymore). Luckily there are legitimate websites that can do this for you. Unfortunately there are others that aren't. Keep scrolling and we'll give you all the keys to successfully unlocking your phone.
Figure Out if Your Samsung Phone is SIM Locked
SIM-locked phones prevent you from using other SIM cards in your phone. This is a good measure because it means only you can access the data and applications on your phone. Some Samsung Galaxy S7 users may not even be sure if their phone is carrier-specific or not. If you are completely unsure of this, simply insert another SIM card from a different carrier into your Samsung Galaxy S7. If you're required to enter an 'unlock code' then your phone is SIM-locked.
The good news is that phone unlocking is totally legal – however, your carrier isn't going to make the process easy. Scroll below for a detailed look at how to get your Samsung Galaxy S7 unlocked and end the torturous unlock cycle.
The Prerequisites To Unlocking Your Phone
The difficulty of getting your Samsung Galaxy S7 unlocked varies from carrier to carrier. Depending on your service provider, unlocking your Samsung Galaxy S7 can be a laborious process. It may require tons of calls, redirecting to managers, unanswered emails, and may take more than a few hours of your time. No matter how complicated or difficult the unlocking procedure is, you should get it done before leaving your current carrier. This is because the process can be even worse after your contract ended.
The method of getting your Samsung Galaxy unlocked differs for each service provider. There are a few common requisites for the process. Ensure you have as much of the below-mentioned information available when you get started:
Your account number and full name of the account holder
Your social security number or password
The IMEI number of your Samsung Galaxy S7
Your contract or payment plan
Your phone number
Ways of Unlocking Your Samsung Phone
The good news, for most users, is that the process to get your Samsung Galaxy S7 unlocked isn't as complicated as your carrier will make it out to be. Even if you've forgotten your code or purchased a second-hand locked phone your phone won't be locked forever. There are three effective ways to get your Samsung Galaxy S7 unlocked, starting with a carrier unlock and further advanced options:
The three approaches to get your Samsung Galaxy S7 unlocked are to:
Ask your current carrier or service provider for their unlocking guide or policy
Search for phone unlocking websites or paid services
Search for and download phone unlocking software
1: Carrier Unlock
Getting your Samsung Galaxy S7 unlocked is perfectly legal, so your carrier should be able to do this for you with a quick call and little to no cost. However, make sure your account is in good standing condition, your financing terms are met, and that you're contacting your original carrier. Some who are actively serving in the military may have the ability to have their unlocked as soon as providing proof of deployment.
Some carriers will allow a temporary unlock if you're planning on travelling internationally. However most will suggest you opt in for international roaming. Most prepaid providers adhere to the policies of the service provider. They may require anywhere between 90 days to even 12 months notice before unlocking your phone depending on their specific terms of service.
If your Samsung Galaxy S7 was purchased second-hand it may be more difficult to unlock. Some carriers will need the original account information for the phone – which you may not have. If this is the case, option two is available:
2: Paid Unlock
If you don't meet your carrier's requirements for unlocking, then a paid unlocking service is for you. However, be selective because there are scammers out there. Make sure to look out for red flags. If you think the cost for unlocking your phone is too high – it probably is! If the process seems overly complicated and incredibly expensive you should probably take your search elsewhere before entering any credit card info.
When seeking legitimate websites to get your Samsung Galaxy S7 unlocked make sure to check user reviews to see if the website is safe or not. A money-back guarantee is another trustworthy component to look out for to ensure a safe unlock.
3: Software Unlock
For the more tech-savvy among us, installing specialized apps or custom ROMs may be your preferred method to get your Samsung Galaxy S7 unlocked.
Each program will have different steps for unlocking your phone depending on the model. This process may be complicated if you aren't familiar with the Samsung Galaxy S7 software itself.
Each software will require you to know specific details about your phone. Prepare for some heavy research and diving into user advice forums. Although complicated, this method can be incredibly inexpensive so if your tech skills are sharp, go for it.
Wrapping Up
Getting your Samsung Galaxy S7 unlocked isn't a complicated process. If you're nearing the end of your contract, your provider may just wave fees anyway. The process seems complicated, but with the onslaught of technological advances, it shouldn't be hard to find. Carefully following instructions and step-by-step procedures can ensure a safe and usable unlocked Galaxy Samsung S7 in no time.