There is nothing worse than giving your all to run a quality blog with very helpful information, have your potential customers come to your blog and read the great content, and then leave to never be seen again without ever considering your product or service.
Fortunately, exit intent technology works to solve this very issue. With exit intent technology, you can significantly increase your conversion rate, turning a blog reader into a paying customer or client.
What Is Exit Intent Technology?
Basically, exit intent technology uses mouse clicks and movements, as well as a variety of other smart technologies, to determine when a website visitor is close to leaving your website.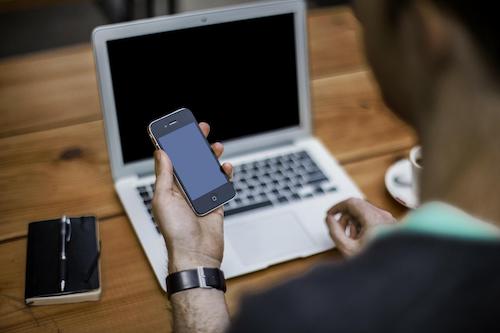 You can then use the data gathered from this innovative technology to best implement what is referred to as exit intent popups at opportune times, which gives website visitors another chance to consider your brand before leaving your website.
While it can often times require trial and error to find the best exit intent strategy, there are simple techniques every blog should implement to ensure visitors return to read future blog posts and potentially purchase your product or service.
Does Exit Intent Technology Actually Work?
Exit intent technology has been proven to significantly increase newsletter subscribers, social shares, product or service purchases as well as many other marketing goals.
The area which seems to benefit the most from exit intent technology is a website's blog. When your blog is optimized with the right exit intent technology, it makes it much easier to gain a core audience that you can retarget time and time again.
Without exit intent technology on your blog, however, you run a great risk of losing many website visitors after they read your article. This can become extremely frustrating, especially when you work so hard on producing quality content in order to have them visit your website in the first place.
Every website visitor is precious. When you have exit intent technology properly implemented on your blog, you give yourself a great chance at turning content viewers into long term visitors and even long term customers.
How Can Exit Intent Technology Help Your Blog?
Whether you have a personal blog for fun or to try and drive traffic to your own eCommerce website, your main goal is probably the same, which is to increase newsletter subscribers, social shares, social followers and brand reputation.
With exit intent technology, accomplishing these goals becomes much easier and many are already currently utilizing exit intent popups and seeing massive benefits from doing so.
If you run an affiliate marketing or eCommerce website, not only can utilizing exit intent technology to help you improve your blog related goals, but they can also lead to a massive increase in sales as well.
When you are able to increase your total amount of subscribers, improve your social media presence and following, and refine the reputation within your industry through social proof, it will inevitably result in more sales. Also, by accumulating massive amounts of contact information of your core blog audience – which can be accomplished through exit intent technology – you are able to retarget your core audience time and time again and inform them of new content, new products and discounts you want to offer them.
How Can You Utilize Exit Intent Technology on Your Blog?
There are numerous ways to implement exit intent popups on your blog. While I won't go through every possible way you can implement exit intent popups, I will present you with what I feel are the five best ways you can use exit intent to help you meet your blog related goals.
Allow Blog Visitors to Subscribe to Your Newsletter
In many cases, blog visitors will love your content, but they will never think to subscribe to your newsletter. Then, after they finish reading the article, they will simply leave your blog and forget about you within the hour.
However, you can capture their attention one last time by implementing an exit intent popup after they reach the bottom of an article. If they love the content, which they probably do if they read all of it, then there is a good chance they will be willing to subscribe to your newsletter.
Give Blog Visitors The Option to Follow You on Social Media
If a blog visitor loves your content, then they will more than likely want to read more of what you have to say in the future. In many cases, they may want to keep their email clean from any distracting articles(at least that's how they may feel), but they will be willing to follow you on social media. Once they follow you on social media, you can simply post your content across all social media platforms, and you will have another website visitor in which you are able to retarget.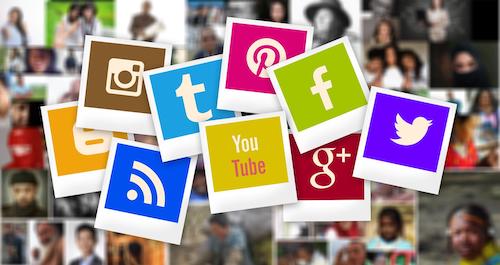 Offer Them a Free Guide or Tool
If you have a skill or knowledge that you feel you can put into a PDF document and provide value to your website visitors, then you have a great resource for an excellent exit intent popup.
Many times when a website visitor is clicking around on your site without staying on a single blog post or webpage for an extended amount of time, they are looking for something worth reading. By having the perfect guide or tool pop up on their screen, you give them exactly what they are looking for just before they are about to leave.
Give Them Gated Content Access
Whether you recognized it or not, you've probably seen gated content before. Gated content is an article or a resource that the blog visitor can only view by filling out a quick form.
By enabling a gated content exit intent pop up, you will be able to gather contact information on many of your blog visitors. WIth that said, the content will need to be excellent and have a very catchy title and featured image.
Exit Intent Technology Can Help You Generate More Sales
Although it may seem complicated, exit intent technology is most certainly worth the effort.
Whereas before you had no control over a website visitors decision to leave your blog, you can now – with exit intent technology – give them one last reason to stay and check a few more things out.