As a businessman, you are responsible for multiple areas of operations. Firstly, all your workers and contemporaries expect you to be consistent. Secondly, you are expected to cater to your existing customers. Thirdly, you are expected to pursue growth as you continue with the venture.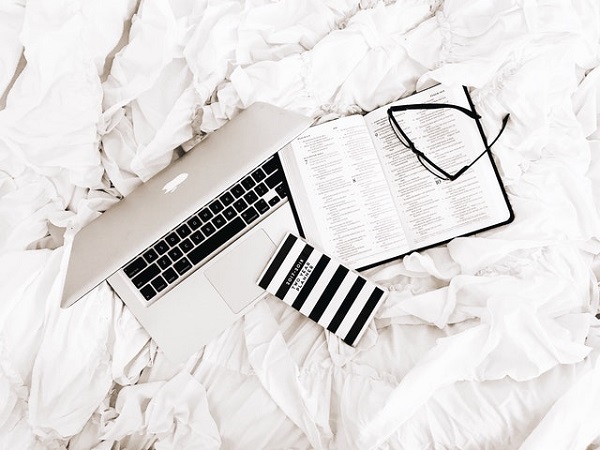 Any businessman who abandons either of the three is ultimately calling for trouble. These are the pillars of a successful business, and the strength of operational foundations is the manifest determinant in this scenario. So, while running your business, these three things must be kept in mind and applied in every move you make. With that said, we have compiled a list of strategies to help you promote your business and to take it towards growth. While nobody can guarantee success by following a few tips, the purpose of laying these down is to help you generate enough capacity to pursue growth with the right approach. So, read on and start taking notes.
Be Careful With Your Finances
When it comes to pursuing growth, you need to be highly clear with your finances. Understanding the flow of money is extremely important. However, you need to be able to predict how your expenditures can pile up during the coming months. This prediction does not need to be highly accurate, but it should give you a rough idea about how things will go in the future.
Be Prepared For Rainy Days
Not every day is the same. One of the finest things a higher degree like a General Master of Business Administration degree teaches you is to anticipate setbacks. What differentiates good businessmen from bad businessmen is their preparedness at different points of their professional life. Therefore, it is wise to set aside some amount to maintain consistency in your growth strategy even as your income declines.
You want to do things differently. Unless what you are offering is different from others, you would not be able to generate enough traction for growth. So, the first step to doing that is to understand what your competitors are doing. If they are publicly-listed companies, you can learn a lot about their accounts from their financial statements.
Once you develop an understanding of the workings of your competitors, you can start working on building a unique product. Your uniqueness transforms you into a brand and shapes your identity. Therefore, if you are aiming for growth, you can create various sub-brands within your company and market them individually. This will help you define what you stand for and how you differ from your competitors.
Some related to the previous point, but not the same. You need to diversify. One of your products or services may be generating wonderful responses, but you are aiming for growth. So, you can delve into something different. However, it is not advised to venture into uncharted territory, for you may not understand its dynamics completely. Therefore, as you diversify your products and services, you need to do your homework extensively.
One of the key aspects of growth is widening your customer base. If you want more people to come to you, you have to offer something to them in return. This could be in the form of discounts or deals that you believe will help engage more people. The first piece of advice in this list can be related to this. If you already expect your finances to pile up at one point, you may already have enough fiscal balance to offer these concessions at various points.
Sometimes you cannot do things alone. There are others on the same journey as you, and perhaps you can work with someone to pursue growth. Partnerships can be quite useful here. Not only do they allow you to pursue mutual growth, but they also help you diversify your portfolio. Partnerships can also help you gain more recognition, as your partner company may be more well-known, but they lack what your product offers.
This one is for you if your product is unique and you think others would be interested in developing it as well. You can grant others a license to manufacture it in return for a fee. Not only would this improve your finances, but your products may get a better outreach if they are mass-produced. Eventually, it is your product, and you are the one who can introduce additional iterations of it to pursue further growth.
Businesses are often like puzzles. Sometimes a missing piece is all that we need for success. While utilizing in-house resources and hiring more specialists can work, there are times when acquiring another company is necessary. This is especially true if the company you want to acquire compliments your products or services.
A good marketing strategy is essential for growth. You need to develop a broad-based strategy to market your products or services through various means. Advertisements are merely one component of a marketing strategy, and your focus should extend beyond it. Therefore, try to engage with your customers, and communicate with them. You can do this through social media or emails. Further your business capabilities as the owner by getting your degree in MBA online.
As mentioned above, social media can help you engage with existing and potential customers and serve as a communication channel. Investing in social media is a good option, for it allows you to get instant feedback, accurate statistics, and wider outreach. However, you must understand that social media is a discipline of its own. It is not simply about posting and sharing your side of the story. Therefore, you cannot mobilize untrained resources in this direction.
These tips can help you steer your business towards growth. They can also help you gain an edge over your competition if you follow the three pillars of business success listed above. One final piece of advice is to constantly learn, adapt and implement as you proceed with your strategy. Some things may work for you, while others would not. Therefore, you must always be prepared for changes.