Nearing the end of college is a pivotal moment in the life of any soon-to-be graduate. In truth, there's no better time to start adopting the right habits for your personal finances. Whether you've been working part-time to pay for your tuition and rent, or if you're still living under your parents' roof, money management is one of the greatest skills for a smooth transition into independent adult life.
In that spirit, and with a new phase of life approaching, we've compiled some useful financial recommendations for those on the verge of graduation. Regardless of your chosen career path, these tips will help you succeed, wherever the future may take you.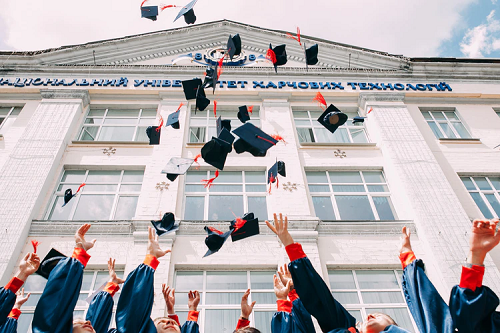 Budgeting
Young adults need to realize the importance of establishing detailed budgets for their expenses, no matter how big or small. Knowing how much you have at your disposal will not just allow you to live within your means, but it will also prevent overspending and unnecessary accumulation of debt. Whether you prefer going old-school with a pen and notebook, or if you would rather take a more modern approach with a smart budgeting app on your phone and laptop, this is one of the most effective ways to guarantee a healthy and sustainable financial situation.
Building a Good Credit
If you want to be able to take out bank loans, get a subscription service, purchase a car, or even buy a house, it's imperative to start working toward a good credit score early on. Establishing a strong financial profile will send a positive signal to creditors and service providers. In our day and age, it's always best to come across as a responsible and trustworthy individual. As such, always pay your bills and dues on time, even the smallest amounts, and keep your debt levels low until you can afford larger expenses.
Choosing a Bank
Choosing a reputable financial institution and establishing a good relationship with your banker will help you stay on top of your finances. That said, there is more to the selection process. When looking for a new bank, Sarah Minter from Moneytrumpet.co.uk says that an important factor to consider is a bank's availability of ATMs. If you decide to go for a bank with competitive rates on savings accounts, but that doesn't have ATMs available everywhere, this may induce further costs for withdrawing money. In short, you need to think about the convenience and ease of access before settling for the best rates on the market.
Saving Money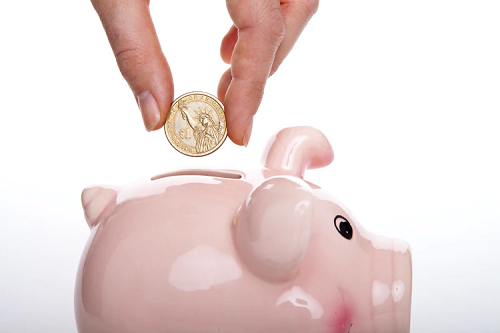 Saving money early on is proof of smart financial decision making. According to a recent study, nearly 12 million Brits do not have enough savings to cover a few weeks of living expenses. Getting into the habit of saving a portion of your monthly income (salary or stipend), be it as little as £20 or £30, will help you manage your expenses better and put away an emergency fund. So, to avoid future financial hardships, set a realistic goal of how much you can afford to put aside each month.
Anticipate Retirement
Likewise, there's no such thing as 'too early' when it comes to preparing for retirement. In fact, after decades of hard work, many will find themselves short on money because they haven't put enough time and effort into crafting a solid retirement plan. Even dedicating a tiny portion of your earnings to a future retirement fund will be beneficial. Once you've secured a steady job, you can start looking into building a safety net for your golden years.
Investing
Nowadays, investing is within everyone's reach, regardless of available funds. While young people will often be intimidated at the thought of risking their money for minimal gains, there is a growing number of investment opportunities to explore online. Look for certified investments, or talk to your financial advisor. Do not expect to make huge sums of money right away — getting a return on investment takes practice and forward-thinking skills.
At the end of the day, the earlier you start managing your money correctly, the better your chances of building wealth and undertaking major life projects later on. Remember that personal finance management and goal-setting require hard work, sacrifices, and a great deal of self-discipline — all of which are important traits that the average person should already have acquired by that age. Accordingly, it's best to be proactive. Adopting these useful habits before you graduate college will get you a few steps ahead, and help you navigate your future career with some peace of mind.