Once your business is established, you need to stay connected with your target market consistently. Due to advancing technology and the internet, there are numerous ways in which you can do so. For instance, creating a social media profile, website, campaigns, and much more.
Apart from these, it is essential to stay updated with the latest marketing trends. One such trend is using Geo-targeting. It allows you to reach out to the audience of a specific location. In simple terms, it is excellent for granular targeting.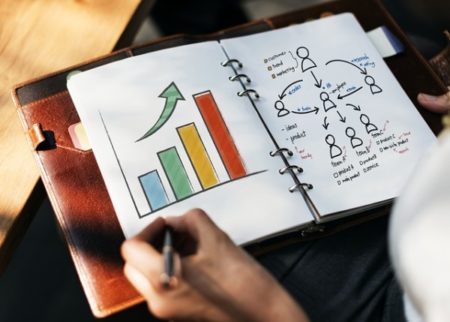 It is no longer limited to delivery and e-commerce services. Instead, now several businesses are using it to promote their product and service at a specific location. It is particularly beneficial for collecting location-based data.
So, let's take a look at how you can use geo-targeting for connecting with your target customers.
With geo-targeting, you can deliver the message to the target audience directly. For example, let's say you want to target a fitness and yoga enthusiast. Using, market research tool having geo targeting and geofencing capabilities, you can learn about the active users of the gym and yoga centers- based on their mobile location data.
Looking at their past records, you can pinpoint people that match your requirements. Once you have learned about the specific audience, you can communicate with them and get real-time insights.
Not only the audience, but you can also learn about the locations and pinpoint them. Building on the example above, while searching for the gym and yoga enthusiast, you'll also learn about the areas where people visit the most or where the target audience lives.
This will help you understand the target market better and discover the competitors. This information will help you improve your product and service.
Not only this, once you have learned about the location, you can also promote or market your business in nearby areas. It will help in brand recognition, improving foot traffic and sales.
Meet Their Pressing Needs
Ideally, connecting with the target customers is a great way to encourage them to make purchases. However, sometimes, businesses need to learn about the pressing needs and fulfill them.
For instance, if your company manufactures umbrellas and raincoats, you can target the areas affected by heavy rainfall and having a shortage of supplies. This will help you make more sales. On the other hand, those in need will get the desired product.
Moreover, you can establish special customer service for such areas. This will help build goodwill. And your immediate response to the customer needs will also give you a lead over the competitors.
Nevertheless, it is essential to conduct a thorough market survey to learn about the customers' pressing needs. Believe it or not, this will help you promote your business at the right place and at the right time.
To Sum It All Up!
All these measures will help you stay connected with your target customers. Plus, you'll get to learn more about their needs and preferences. Thus, you'll be able to provide better customer services, which will eventually lead to business growth. Just make sure you conduct the research using the right objective and tools.