No experience is more exciting than finally buying that car that you've so badly dreamt of. Well, even if you own a fleet of several rides, discovering that a car you purchased just the other day is not working properly can be quite a frustrating experience if not a nightmare. It might be a shocking revelation, but it is estimated that out of the millions of motor vehicles manufactured each year, a good 1% of them are lemons. But it happens, and you might find yourself being one of those car owners who end up with a new defective car.
So, you just walked into a dealership and purchased a car, only to find out that your ride is full of defects a few months down the line, some of which in addition to inconveniencing you; could potentially be a safety risk on the road. What do you do? Well, don't fret because this article is for you, and there are laws that have got you covered when it comes to this. Starting with exactly what it means to have a lemon car, here are some things you should do upon discovering that your car is a lemon.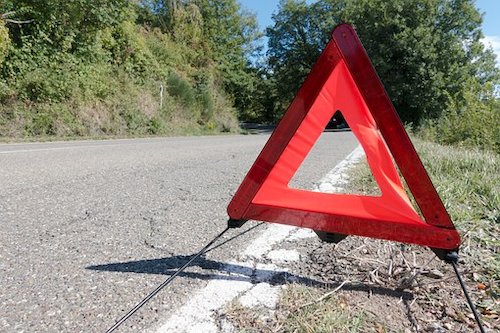 What Really Is A Lemon Car?
Well, the lemon, as we know it, is a sour fruit whose name is mostly used in expressions describing unpleasant people, things, and situations. However, the term lemon gained much popularity over time and it was eventually adopted to describe things that do not function properly, including cars, motorcycles, and other types of vehicles. In most countries nowadays, according to the law, a car is considered lemon only if it is found to have functional or mechanical defects within a short period of time after being purchased new from a recognized dealer.
In some states in the US, your car is considered "a lemon" if those defects developed after a particular number of miles and it still won't function properly after a 3 or more repair attempts, and you can get most of this information online from sites like Consumer Warranty Law. You will also notice that lemon laws will only apply for defects covered by the vehicle's warranty from the manufacturer, which brings us to the next important point after the next one.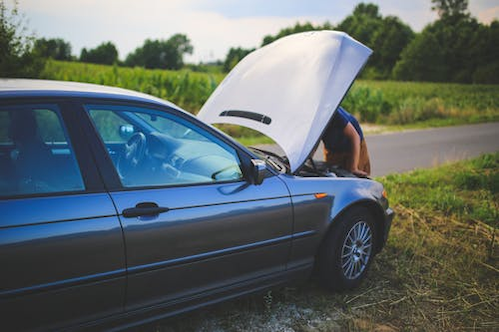 Get Your Paperwork in Order
Before discovering that your car is a lemon, you will most likely have made attempts to get the problems you're experiencing fixed without success. It is paramount to ensure that you get the paperwork pertaining to the vehicle in order after discovering this. This includes your logbook, estimates, receipts, and any other documents that you might have been given at car service and repair shops. This is because when it comes to the point of pursuing a lemon lawsuit, these documents and records will be needed in court proceedings.
Revisit Your Warranty Document
Once you buy a car, electronic, or any other piece of mechanical or electronic equipment/device for that matter, you're given a warranty document. In most cases, this document acts as an assurance that the item you purchased is tried, tested, and proven to be fully functional to the best of the manufacturer's knowledge. The warranty clearly highlights defects that the manufacturer could take responsibility for in case they occur within a specified duration of time.
For most cars, engine and transmission problems are covered and getting those repaired a short time after you purchase the vehicle will not cost you a dime in most cases, except your time. The big thing to note is that after your warranty expires, your car is no longer lemon but just another defective vehicle. For this reason, it's always important to revisit your warranty document and make sure that the problems you're experiencing are in line with your warranty.
Get Advice from a Lemon Law Attorney
As you might have noted already, lemon laws can be a bit complex, especially since each and every car manufacturer's warranty is different, not forgetting that lemon laws vary from state to state. Furthermore, some car manufacturers are known to be notorious when it comes to compensating their clients and especially when you have less time on your hands to pursue reimbursement for repairs or full compensation, they can take you in circles or play delaying tactics in an attempt to get you to give up. Well, not all of them are like that but ask a lemon law attorney in San Francisco, California, and they'll tell you that while seeking vehicle compensation on your own can be quite a complex process if not impossible, driving a defective vehicle is overly dangerous. This is not to forget that a car is a huge life investment and your time is probably more valuable. An expert lemon law attorney will advise you accordingly, help you gather and compile all the necessary evidence, ensure that the manufacturer caters for your legal fees, and even get you compensated for any repairs you might have spent your money on. They can help get you a new vehicle that is free from defects.
Talk To the Manufacturer
Upon discovering that your car is a lemon, it's not unusual to get pissed at your vehicle's manufacturer as well as your dealership, in the belief that they scammed you off or made you a raw deal. However, there's a high likelihood that the fact that the vehicle is malfunctioning may not be known to them.  Before you even go on and repair your vehicle the first, the second, and the third time around, it's important to let them know in writing. This not only ensures that you don't go deep into your pocket paying for the repairs, but it also helps you keep records that may be needed at a later date when it comes to making claims under the lemon law. It will be a good idea to make sure you get a signature from the respective manufacturer, showing that they received your notice or written request.
In summary, the realization that your car is a lemon can be a hectic situation. Thanks to modern civilization, however, the good thing is that there are laws that seek to protect consumers from defective products. With the above few pointers, finding out that your recently-bought vehicle is lemon can be a less daunting experience.