The COVID-19 outbreak has completely changed our lives as we know it, and around 10.9 million people have been infected worldwide. Corporates and individuals alike have cancelled their travel plans, and most countries have issued travel bans as well.
The travel patterns in India usually see an increase in December, and then between April and June, with the favoured locales being Malaysia, Singapore, Vietnam, and Thailand. However, with the current pandemic affecting the entire world, there has been an all-time decrease in travel and the same has been noticed with regards to opting for travel insurance.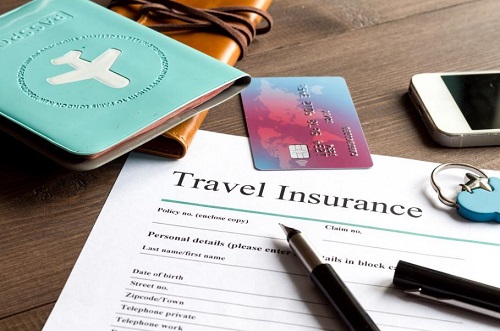 While things are gradually turning to the 'new normal', it is crucial to think about buying travel insurance more than ever before.
An Introduction to Travel Insurance
You must have heard about lost baggage and cancelled flights, but when you hear such things, you do not automatically think – "Do I have travel insurance?"
Travel insurance is a scheme that protects you from unexpected events, financial risks, and losses while you are travelling. There are several types of travel insurance, which include:
Travel Accident Insurance
Travel Medical Insurance
Package Travel Insurance
Annual Travel Insurance
Student Travel Insurance
Individual Travel Insurance
Family Travel Insurance
Reasons to Buy Travel Insurance
To many people, travel insurance may seem like an unnecessary expenditure, which it is not. For many years, travellers have underestimated the importance of travel insurance as it is only required when things go wrong. You might be excited to travel to exciting and vibrant places, but that also comes with risks of unforeseen circumstances. There is no telling as to what might happen on your trip. It is where travel insurance enters the frame and why you need it:
Loss of Passport: A few days into your dream vacation in a foreign land, you realise that you have misplaced your passport. Without having travel insurance, this situation would spell the end of the trip.
However, if you have travel insurance, contact your insurance provider who will then help in arranging a temporary passport that will be valid across the remaining vacation period.
Trip Cancellation: You made all the flight and hotel bookings for your next vacation, but at the last moment it had to be cancelled due to unforeseen circumstances.
Having travel insurance in place will help you in getting refunds for all the flight and hotel bookings made, thus preventing losses at your end.
Medical Emergency: Some things can always go wrong despite how well you plan them, especially when it is related to your health. Incurring the cost of a medical emergency might spoil the entire trip. It is where travel insurance comes to the rescue as it offers coverage for medical emergencies. Some travel insurance plans may even provide coverage for life-threatening situations or medical evacuations.
Emerency Evacuation: You are travelling in a foreign country when due to political unrest or a natural calamity, it becomes extremely critical for you to evacuate or leave the country immediately. If you do not have travel insurance in such a scenario, be prepared to pay a huge amount for your return flight home.
On the other hand, if you have taken travel insurance, in such conditions the travel insurance provider will cover your transportation costs to a safe location or back to your country.
Personal Liability: If you accidentally harm someone or damage their property on your trip, you are legally liable to pay the amount specified to them. If you are insured by travel insurance, then it will cover the liability to the injured party as per the related terms and conditions.
Avoid Travel Insurance Errors with Tata AIG
There are several types of expensive errors that you might make while deciding on a travel insurance package, such as:
Settling for minimal coverage
Opting for the wrong type of travel insurance
Ignoring the fine print
Purchasing it from the wrong place
Ignoring the pandemic exclusion
Assuming you have full knowledge about travel insurance
If you are looking to purchase travel insurance and do not want to make such expensive mistakes, contact Tata AIG whose travel insurance plans will cover you at every step of the journey. Moreover, they are available to support and guide you 24×7 on your travels.