A user friendly, effective, efficient and visually pleasing design of any organization website is essential for online success. Designing any site need a web design agency having designer with cutting-edge expertise and skills who can get the results you want online. The top web design firm are those who keep their client's sites up to date with the latest technology.
Finding a web design agency is tough. So, narrow your choice and find the best web design firm for your organization with this checklist:
Project: The first and the most important factor is the requirement of your project.
Budget– always consider web design agency according to your budget.
TimeLine: Always schedule a time line for designing or redesigning your website.
Here are some web designing firms that will help you to get attractive website for your organisation: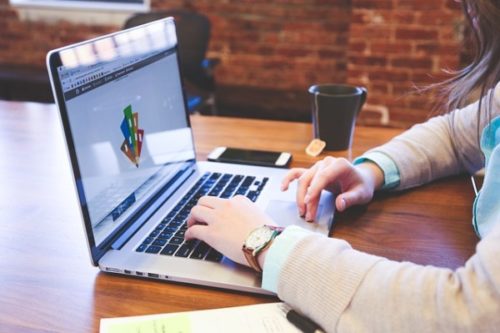 Fuselabcreative.com
Country: USA
We are young and dynamic technology provider web design agency, build efficient and on-time solutions for a variety of enterprise needs. Offers a wide array of UI/UX Design, Web Design, Mobile and Web App Development, Graphic Design/Illustration, Marketing & Communications, Video Production/Animation, VR/AR services aimed at creating memorable experiences for our clients that incite action, motivate people to understand, and create long lasting change. This may sound like what most of the other agencies on this list do (and it is), but "Fuselabcreative.com" claims to add a "generous splash of creative juices" to every project.
Blue Fountain Media: 
Country: New York, USA
It is website design company focused on creating appealing, yet functional websites that ensure success. They have the ability and knowledge to incorporate strategy, design, and development into a high-quality product that will boost any brand's online presence. They handover complete result driven, modified results to benefit the success of the organization's product with noticeable design and online marketing services.
Dotlogics
Country: New York, USA
Dotlogics is an experienced web design agency with the team of web developers that delivers amazing results on a consistent basis. They have designed extraordinary Websites for leading brands worldwide like Costco and McDonalds. Starting from Web Design and Development, eCommerce Design and Development, and Mobile Applications, it helps their customers in all ways. They focus on a search of the three pillars of quality i.e. usability, performance, and consistency. They specialize in midmarket and big enterprises.
WEbFX
Country: Harrisburg, USA
WebFX is one of the most popular web design agency in Pennsylvania since 1997. With over 225+ team members in-house. With more than 700 clients in the industry, they are expertise in website design, SEO services, web development, and Internet marketing services aimed at endowing a exclusive and highly effective online presence for our clients. Due to their vast knowledge, experience, and passion, they've become a leading force in redesigning the web as we know it.
Lounge Lizard
Country: New York, USA
Lounge Lizard has become one of the top most inventive organization in US which focuses on web design, web development, UI/UX, and mobile app development. Their variety of services include e-commerce, database development to social networks, Flash animation and content management. They customized  eye-catching web applications and websites which would help your customers to get attracted thereby resulting in making a huge profit.
Conclusion: Before investing with any web designing firm, always choose it accordingly to your Project size requirement and cost.