As defined by Merriam Webster, 'delegation' is the act of empowering one to act for another.
Conversely, most managers avoid delegating tasks to their subordinates because of a lack of trust and also due to a feeling of disempowerment. However, every manager or supervisor needs to have Delegation Skills.
If you are a supervisor or a manager who always feels the need to do everything by yourself, then you should read on, as this article discusses the importance of Delegation Skills in the workplace.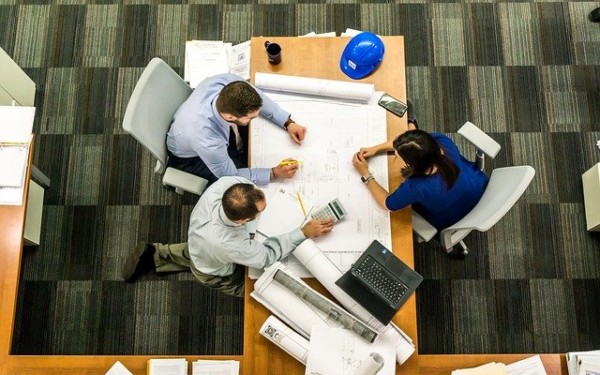 Increases Your Productivity and Efficiency
If you refrain from delegating tasks, chances are, things will pile up, leading you to a decreased efficiency at work. By letting yourself get overwhelmed with tasks, your stress levels increase, causing poor productivity.
In contrast, letting yourself delegate some tasks decreases the chances of you getting swamped and stressed-out. It then leads to better productivity and efficiency at the workplace, thus, increasing the amount of work that you can produce.
Boosts Morale of Subordinates
Aside from increasing productivity and efficiency, delegating tasks can also help in boosting the morale of your subordinates. It is a way to convey to your subordinates that you have confidence in their skills and abilities. It also shows them your trust that they will be able to do the job that you have handed to them effectively.
Further, delegation boosts the morale of subordinates because it makes them feel that their supervisors or managers trust and believe in them. The workplace then becomes an avenue for them to show what they are truly capable of.
When subordinates feel that they are trusted, they become more appreciative of their managers and themselves, which may flourish to having better interpersonal relationships in the office.
Team Development
Whenever you delegate tasks, you are giving your subordinates a chance to learn new skills and abilities brought about by the task at hand. Moreover, delegated tasks can also reinforce the previously learned skills of your subordinates, thereby enhancing them.
Additionally, you are also improving your teaching and mentoring skills as you pass down particular skills and abilities that you have learned throughout the years to your subordinates. Overall, delegation is crucial for team development, as it leads to a happier and more efficient team.
Improved Communication
Before delegating, managers and supervisors talk to their subordinates about the task, which may include what the assignment is all about, its expectations, and deadlines. By doing so, managers can develop a better rapport and communication skills with them.
Effective communication can also lead to an exchange of ideas that may be used to improve certain parts of the project that you are working on. It is absolutely a win-win situation.
Keeps You Grounded
Being a manager or supervisor gives you the authority and power over your subordinates, but it does not mean that you are better than them in every way. By delegating tasks, you are keeping yourself grounded because you are acknowledging the fact that sometimes another person might be a better option in doing a particular job.
With the reasons mentioned above, delegation is, without a doubt, beneficial in the workplace, which is why managers and supervisors should practice it. If you are a manager or a supervisor that wants to learn how to delegate tasks appropriately, then you should learn how to improve your delegation skills.