It is now obvious that the days of basic and simple phones are long gone. Before touchpads, one would purchase any type of phone and immediately start using it; with ease. The design and the general features were similar if not the same across the board.
With the introduction of smart phones, a consumer is spoilt for choice. This can be overwhelming to many. Even so, the competition between mobile manufacturers has promised quality, affordability and convenience. But what does this mean for an average phone buyer?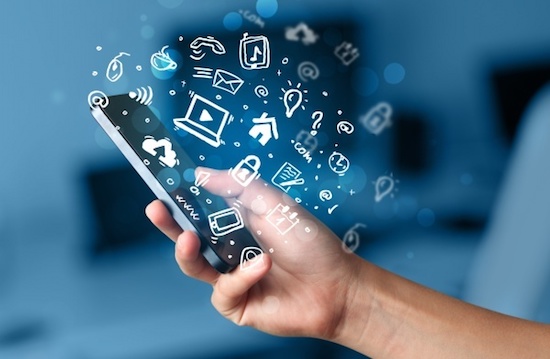 Many find it difficult to adjust to a new phone, most can no doubt relate to the awkward moments following accidental calls and messages. Finding your way around a new phone by a completely different developer takes time, while a handful never fully figure it out.
This is especially the case with iPhone users. A person who decides to invest in an Apple device may find it difficult to adjust to its unique settings and technology. Something as simple as Text messaging or accessing attachments can prove an uphill task. And instead of the iPhone making life more convenient , it ends up being not only time consuming but expensive as it forces you to make phone calls.
This is very unfortunate as iPhone messaging is the most versatile across all platforms.
If you are a new iPhone user, or simply never quite caught on due to the constant upgrades, here is all you need to know
The Message App in Apple devices, just like other types of phones, contains sent and received messages from friends who do not own iPhone and imessages which are sent from other iPhone devices. The iMessage is by the way free of charge.
Sending a message
Here is how to send a message
Find the Message application and open it
On the top right corner of the screen is an icon,click the square
Start typing the name of your intended recipient and there are autocomplete options if the contact is saved, if not, simply add a new contact
Then type the message
Click on the blue/ green arrow to send the text
It goes without saying that owning the best smartphone in the globe comes with its own perks which in order to fully appreciate, you must learn how to accomplish even the simplest tasks such as;
I. Adding people to a group conversation
To do this, go to the page with the group conversation; click "Details" then "Add contact"
II. Option to mute or exit group conversations
Have you found that you are part of a group chat?
It can be very distracting when you are constantly alerted of a new message in a group chat.
If you don't want this, you can exit by clicking the "Details" tab and followed by Leave.
A more subtle approach would be to follow this procedure only select the Don't disturb option.
III. Recording and sharing audio messages
Since the arrival of iOS 8, it has been possible to send brief audio messages as opposed to typed text. This can especially be handy for non-native English Speakers.
Hold the icon that looks like a microphone to record the message. Another option would be to hold the phone next to your ear, speak then swipe it up to deliver your message.
If you wish to cancel this action simply swipe left
IV. Sharing your current location
You may opt to let your friends know where you are at any particular time. Select details and then "Send Location".
If you are in a situation where you would like to make it temporary or maybe even permanent; there are various options in the menu to allow this
V. Opening attachments such as images and audio files
No need to scour through your phone to find attachments, all these have been conveniently stored in one location. Access Details and you can view them at once.
This way you can even delete some of them should you require freeing up some space.
These are just simple messaging techniques you can enjoy on many other phone, iPhones however, have so much more to offer which include, but not limited to animations, sending handwritten messages and ability to conceal and send secret messages that only the receiver can decipher. This is essentially what makes an iPhone special.
Source:- Click Here