Owning a business is a thing of pride. You create your own product. You market it for yourself. You sell it under your name. All of this is enough to make any business owner proud.
But sadly, it's not all about the happy vibes.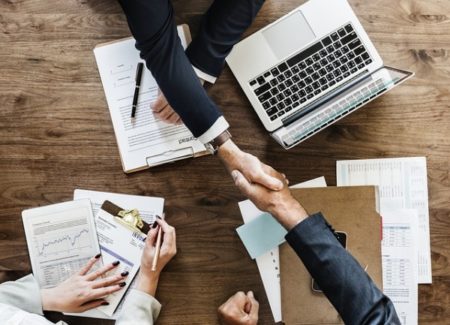 Right at the start of your new business, a sea of challenges are waiting for you. One such challenge is improvisation.
While you may try everything to do it right, improvisation can always get you in sweat. The only way to prevent this from happening is to go through the following factors that make it difficult and act on those.
Use an Accounting Software
As a small business owner, you may wish to cut-corners on unnecessary stuff. While it's always good to save money, you must ensure your organization has at least acquired the requisites like accounting software.
Important tasks including monetary affairs and exchange like accounting and book-keeping should be taken seriously. With huge loads of work on the desk, you may not be able to do it all on your own.
Understand this. Buy and use accounting software for your business to ensure efficiency in all accounting tasks.
Train yourself adequately
Before you start a business and aim at scaling it to great heights, it's important for you to invest in acquiring knowledge or requisites that will go into building it.
For example, if you have business idea is to develop an app and a website to provide a set of services, it'd be great if you at least have a basic knowledge of how a website and an app is built and how you can market it through after it's ready.
This will save you the headaches of indulging in hits and trials. And so, it makes sense to invest a few hundred (or maybe even more) dollars for getting an expert of that subject to teach you from his experiences.
Provide the best training to Newbies in Your Organization
40% of employees who leave their positions within the first year, do so because of the lack of qualified employee training and development processes.
Stats like these indicate it's no surprise that employee training is highly essential for all organizations, big or small. And no wonder, why you should focus on it too.
So, get your hiring and management team together. After the onboarding process is done, you can consider making your new hires go through modules educating your employees about your organization and how things function inside it.
One of the easiest ways of doing this in 2019 is by using a learning management system (LMS).
An LMS is a software specifically designed to help educators and trainers connect with and train their students better.
What you can do for your business is to get in touch with an LMS consulting firm and discuss with them your needs. They'll suggest to you the right affordable lms for small businesses.
Side Note: Many LMS suggestion tools use LMS PPC campaigns to show the best choice of LMS based on your business' needs. This can make selection easy for you.
Final words
As you aim at making your small business grow and reach unmatchable highs, you need to understand that improvisation is important.
For example, you may think you can manage all the accounts on your own, in the long run, it can cost you more than buying accounting software would. Which is why it's important to invest in the right areas to improvise and grow as a business.
In this post, you went through some tips that can help you improvise and make your small business' grow.
Hopefully, this was helpful.