To ensure that you can have a solid strategy of business marketing, it would be of immense importance that you focus more on its web design. This article will be helping you to understand the importance of having some specific design elements that you need to incorporate.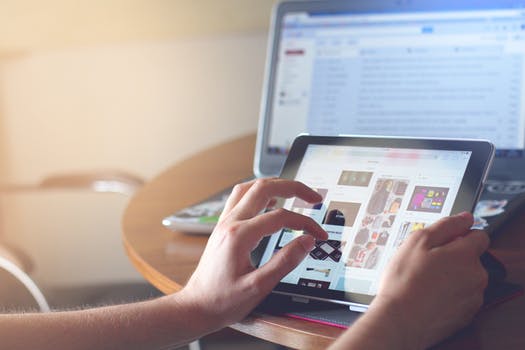 Responsive design:

You will have to make the web design become responsive as it will be ensuring that all users who access your website through different devices can access it with ease.

Design is clean:

It is crucial that you can create a web design which is uncluttered. Do not the stuff in a lot of information in a haphazard manner on your web page. Web design needs to be clean and clutter-free. Do not fill your web pages with a number of varied links at different places because it can make the process of locating them difficult for the user. Along with this, you must not put too many videos or colors on your web pages. 

The search box:

whenever a new user visits your business website, the first thing that he or she would be doing is looking for the search box. A lot of users would not even be willing to spend a lot of time in the beginning if they find that they are required to navigate in order to find any interesting stuff. They would be looking for only specific answers to their specific questions. When you feel that you have got the right answers for their questions, then you must provide an easy to ensure that they can access this information. This will be easy when you have a search box in place. The search box ought to be placed at the top of the web pages as it would be easy to view for the people and they can place the keywords which are necessary to locate the information that they want.

Pictures and photos:

You would have to see what type of background you want to put in your web pages. You can consider going for a background which has a solid color. If you want to, then you may also use background images and put the logo of your business. You can also put a photo which you feel captures the essence of your business. But the background image should not be highly contrasting with the other content which is on that page. You would be using photos plenty of times also especially when the main textual content of the page is not a lot. Thus photos can compensate here and fill up empty spaces and make your article appear bigger. You consider putting photos and images of the specific products that you would like to sell with the content and put other related photos also as it can help in providing a more detailed perspective to the user who is viewing your content.  

Textual content:

You must try and emphasize more on your font sizes and your font types which you incorporate in the textual content. Go for a font type which has a professional appearance. Try to use fonts like the Times New Roman, Cambria, Calibri, and so on. Do not use a font like the Comic Sans MS. Also, you may use different types of fonts in your headlines and the main contents.

You would need to use the texts in such a manner that it can be easier for the visitors to understand the information which is provided. You must also wisely use the italics, the underlines, and bold textures. You need not be using them too much. Also, remember highlighting any specific information that might be important for your readers. Regarding the size of your font, you need to choose an optimum size which is neither big nor small. You may consider using the font size of 12 points and 14 points as they can help in easy reading. This font size is best for conveying information and is neither too bright nor too weak. They will not put any strain on the eyes. The fonts also need to be optimized in order to ensure that one can efficiently read them on a variety of screen sizes on smartphones and tablets. These are some of the little things that would be impacting the way a viewer will feel when they visit your business website.
Color:

Color combination is necessary to ensure success in web design. You need to choose the right color for both the page's background and the texts. Your choice will need to be pleasing aesthetically to one's eyes. You may go for single-colored backgrounds and combination backgrounds. In general, it is advised that you should try to limit the number of colors used to a maximum of three in order to create a good color combination. Such colors also need to be from both light and dark shades. 
In the event that you would like to get a detailed review of the best web designing elements for the business website, it is important that you should search for website developer NYC on the internet. There are many competent professionals who can help you out. 
Conclusion
The website's design is a vital aspect of your business website. The web design will be deciding the specific nature of the appearance of your business website and how it would be appearing to outsiders. Also, it would determine the manner in which the user experience is in handling your website. IF you want to draw more people towards your business, then you will have to ensure that the business website looks good and is also functional. It needs to be navigable and responsive too. All of this would be creating a positive impression on the user who is visiting your website for the first time. The right color combinations and photos also need to be used. Hopefully, the information mentioned in this article will have helped you.