Having the best staff members can give you an edge in your business. No matter how good your ideas are or how effective your roadmap is; if the people working your organization are not effective, skilled and professional; things can turn out to be less efficient and tepid for your growth.
You have to ensure always that you have the right individuals working in your company. After all, it is about every effort you put and every penny you invest. Your business is not made up of bricks but of passionate, skilled, efficient and informed employees. In other words, you have to be careful about whom you are recruiting in your organization.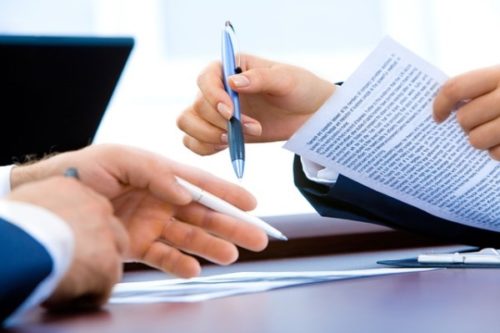 What you can do is you can invest in the procedures like pre hiring assessment test. Such assessments get you a peep into the individuals before you get them on board. Indeed, it is also true that just like anything else, not all the business leaders or company owners agree on pre-employment testing. There are businessmen who think it is a necessity while others have pessimistic ideas about it. This makes sense believing that people are mostly unaware of the advantages and legality of assessments.
If you take it in from a legal standpoint, assessments are just in depth interview. It is generally legal if it is not getting used to discriminate. A certain example of testing discrimination is in case an employer gives Tom a math test even though he is simply applying for a typist position. Once Tom fails, the employer or boss can say he was not really good enough, despite math not being a skill or knowledge needed for executing the responsibilities of the work.
Benefits of assessments before hiring 
There are many benefits and you can have a look at a few of them below:
Evaluate the behavior and attitude 
Once used correctly, pre-employment testing allows the hiring manager or recruitment team to examine the behavioral and attitude aptitude of the candidates and his or her core abilities. It all helps in determine if they are a great fit for the position and their business. More particularly, the right and proper assessments can help you impartially evaluate qualities that are not really apparent during the interview procedure and feedback from references.
Actually you know what these interviews are intact and important part of any hiring procedure. But it is also true that these days the candidates rehearse and re-rehearse their interviews. In this way they try to convey what the employers want to listen in the interview. They have mastered the trick of manipulating the entire interview and hence the entire interview procedure turns out to be mere show. But if there would be assessment tests before the recruitment, the candidates would not be able to get through it in a fake way. They cannot rehearse it in any way. After all, tests hit the candidates in the areas wherein they are weak or naïve.
The future prospects of the candidate 
Testing prior to making a recruitment decision can even shed light on which type of candidate has more of the intangible qualities that might be required to be successful in a position once you have shortlisted the field to a couple of top candidates. Indeed, through the assessment prior to the recruitment, you would get to know about the intangible capabilities of the candidates and hence you can decide better about what they are capable of and how they can be fit in your organization. You would also get an idea about which area is going to be apt for the candidates and why. In this way you would make the most of the recruited candidates.
Test them in manifold fields 
Businesses can easily test candidates for a variety of different qualities, like that of cognitive abilities, people skills, physical and motor abilities, basic work skills, personality, emotional intelligence, potential behavioral problems, language proficiency and integrity. Apart from all this, drug testing and background checks can also be encompassed as part of the pre-employment selection procedure.
In this way once you know that you have checked the candidates in the areas that they should be strong at, you can be sure that you are making the right decision. It would get a lot easier for you to choose the best ones. After all it is not just about the core caliber and the skills and degrees mentioned on the resumes but about the practicality of everything. Once the candidates prove their practical caliber and the present day potential through the assessment, they would definitely make a place in your organization and on the other hand you would be proud to have them onboard.
Peace of mind 
Recruiters have certainly a lot of pressure when it comes to recruiting the candidates. Since the recruitment is not a cake walk any more, you have to be really prudent about everything. You cannot simply randomly pick anyone. Since the long recruitment procedures do eat up funds of your business and also the efforts of everyone working in making the arrangements; it becomes the responsibility of the recruiters to ensure that they pick the best candidates. What is the point if the candidates you recruit turn out to be dead wood in simply a month? That would be a big blow for your organization and for you. After all, you have to take the responsibility of all the recruitments you make.
Here, if you have assessment tests before the recruitment of the candidates; you can be little more relaxed and have peace of mind that the tests are measuring the candidates too. It would no longer be just on the basis of their prior qualification, degrees, experience or attractive accent but about their present day performance in the assessment test too. The chances of getting the wrong recruitments would be really less in the presence of well-organized and good quality assessment tests.
Conclusion 
Thus, you have to do the hiring attentively, patiently, prudently and most importantly tactfully.  An assessment test before the recruitment would definitely be advantageous for your recruitment procedure.