In today's hyper-connected world, your website is not just a digital address. Whether you are an established corporation or a small startup, your website holds the key to catapulting your business toward unparalleled success. However, with millions of websites competing for attention, it takes more than a visually appealing design to cut through the noise.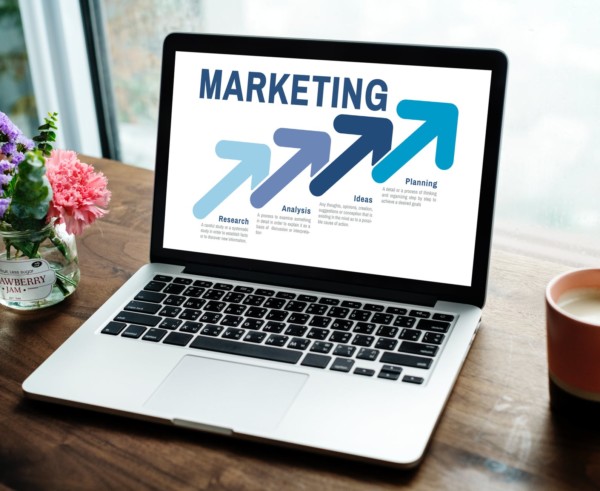 That is where the power of website marketing comes into play. It is a surefire way to drive targeted traffic, generate leads, and ultimately convert them into loyal customers. But with an abundance of website marketing strategies out there, you may get lost in the sea of information. Do not worry! In this comprehensive guide, we will walk you through some of the tried-and-true website marketing tactics:
Run Online Advertising Campaigns
While organic methods are instrumental in building a solid foundation for your website's visibility, relying solely on them may not be sufficient in today's highly competitive digital landscape. Investing in paid advertising is pivotal to maximizing the reach and impact of your website.
With online advertising, you can reach a vast audience in little to no time. That way, you bypass the slow process of organic growth. Through platforms like search engines, social media networks, and display networks, you can strategically position your ads in front of potential visitors who are actively searching for relevant information or are interested in products and services similar to what you offer.
Furthermore, when you advertise your website, you access valuable data and analytics that allow you to measure and optimize your campaigns in real-time. You can track metrics such as impressions, clicks, conversions, and return on investment (ROI) to gain insights into the effectiveness of your advertising efforts. This data-driven approach empowers you to make informed decisions, refine your strategies, and allocate your budget effectively to achieve the best possible results.
Video marketing has become an indispensable tool in the digital marketing landscape. It has gained tremendous popularity across the globe, especially after the rise of platforms like YouTube, TikTok, and Instagram.
There are various ways to make the most of video marketing for your website. One effective approach is creating informative and educational videos showcasing your industry expertise. For example, if you have a website offering fitness tips, you could create workout tutorial videos or nutritional advice videos to provide value to your audience.
Besides, you may use video testimonials from satisfied customers to build trust and credibility. When people see real individuals speaking positively about your products or services, it can significantly influence their decision-making process and encourage them to visit your website. Following a credible survey, nearly 84% of consumers say they trust online reviews and testimonials as much as personal recommendations.
While videos are undoubtedly a popular medium for promoting your website, putting just about any video will not cut it for you. To get the desired limelight, take time to understand your audience. What type of videos do they enjoy? What content resonates with them? By diving deep into their needs and preferences, you can create videos that speak directly to them and make a meaningful connection.
There was a time when social media was a place where people would share updates about their lives, post funny videos, and engage in conversations about various topics. However, things have come a long way since then. Businesses have realized the immense potential of social media for marketing purposes.
One of the key advantages of utilizing social media platforms for website marketing is the sheer number of active users on these platforms. Billions of people across the globe log in to their social media accounts every day. This vast user base empowers you to expose your website to a wider audience and target specific demographics.
Unlike many other traditional marketing mediums, social media sites also go beyond one-sided communication. For instance, let's say you are a passionate food blogger, and your website features mouthwatering recipes and culinary adventures. In that case, you may share a funny anecdote on Twitter about a baking disaster turned delicious surprise. Your followers will be intrigued, and they will try to engage with your tweet, sharing their own stories. This organic buzz generated through social media will quickly translate into increased website traffic and a growing community of loyal food lovers.
Prioritize Email Marketing 
While some may scoff at the idea of email marketing, the reality is far from their misguided perception. Despite the emergence of several mediums, email marketing still stands tall as one of the go-to methods for promoting your website. Wondering what keeps email marketing relevant to date? Well, there are a host of benefits of email marketing.
To start, email marketing gives you a one-on-one channel to reach your target demographic. When someone subscribes to your email list, they are asking you to reach out to them directly. This means that your messages are more likely to be noticed.
Moreover, you have the luxury of fully automating your email marketing campaigns. By utilizing reliable automation tools, you can set up email sequences, welcome messages, or triggered campaigns that are sent out automatically based on predefined conditions. This scalability and efficiency also make email marketing a cost-effective option for website promotion.
New websites are popping up in the digital space every second. You do not want your online presence to get lost in the shuffle. That is where search engine optimization (SEO) can help you. SEO allows you to optimize your website for specific keywords and phrases. By targeting the right keywords, you attract visitors who are actively searching for products, services, or information featured on your website. There are two types of SEO, i.e., on-page SEO and off-page SEO.
When it comes to on-page SEO, it refers to all the elements that are visible on your website. It includes your website copy, videos, images, meta descriptions, meta titles, responsive design, and overall site structure. Off-page SEO, on the other hand, deals with factors that occur outside of your website. It involves considerations such as the websites that link to your site, the authority and credibility of those linking sites, and the level of engagement your website receives from its readers.
Conclusion 
Marketing your website requires a comprehensive set of strategies. By implementing the techniques covered in this blog, you can increase your website's visibility and attract more visitors. Remember, the key lies in understanding your audience and staying up-to-date with the latest marketing trends. So, invest time and resources into marketing your website wisely, and watch your online presence thrive.