The term hold on an inmate means that an inmate has been held for a specific reason by a specific jurisdiction, with the implication being that there is a wait time involved. Still, many will still ask what does a hold on an inmate mean. That is because the term "hold," while still a legal term, could mean different things in different locations when used colloquially. Inmates may use the term one way, while officials in the same facility may use the term another way.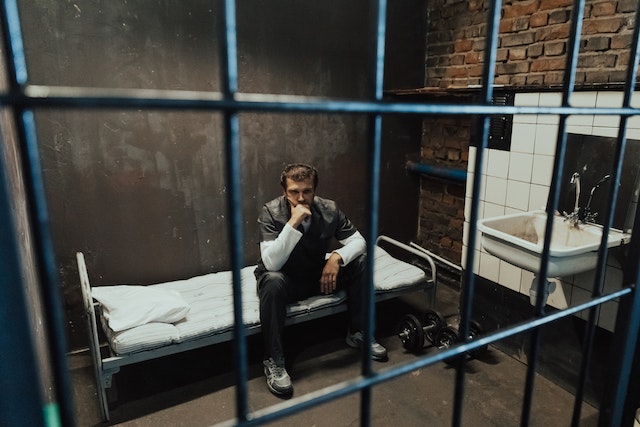 The implications of a hold on an inmate, whether the hold is an official term or colloquial, are clear. The life implications could be disastrous.
What is a Hold Order
There is a term known as a hold order, and this specifically refers to an order where another jurisdiction has pending charges against an individual. Prison authorities will communicate with each other about when that inmate will be transferred or taken to that jurisdiction under the hold order. You could look at this like an outgoing jail sending an inmate to an incoming jail.
In many cases, the inmate may never even know that there is a hold order until they are released. The official meaning of a hold order means that while an inmate is already in jail, an order is made by another jurisdiction that indicates new charges will be pending. There is no one reason why this happens.
In some cases, a hold order may not even make it to the outgoing jail authorities until a day or two prior to the inmate's release. The inmate will have no way of knowing that it is even happening until it is too late. There could be a number of reasons for this, most of it logistic. The reason this happens could be connected to something as simple as the incoming jail may not have enough beds. When they get one, they send the hold order and the inmate will be extradited somewhere else upon their release.
There are other kinds of hold orders that could occur as well, and this relates to the jurisdiction of the inmate, or the charges.
Initial Holds on Inmates
Among the most common types of holds is a 48 to 72-hour hold where an inmate is held in jail without knowing what the charges are yet. That is typically connected to a lack of evidence at the time of arrest. The arresting officers will use a hold time to investigate the matter further and get what they need so that they know specifically what charges to levy. Inmates here will be held in what is called a holding cell.
This is often a large room where many people are kept that are going through the same stage of their charges. They may or may not be charged, and may be waiting for a bed. They will be waiting the next stage of their arrest, which will be to be housed in a unit in a secure facility for a longer term. Inmates under this type of hold could still be under a hold order by another jurisdiction.
Implications of Holds on Inmates
The implications of holds on inmates are clear. These are uncertain times and this uncertainty brings chaos into their lives and makes their situations worse. It is difficult to make the best decisions for the people in their lives when this is happening. This causes more stress which could in turn result in bigger problems for the inmate. Sleeping conditions in a holding cell are also often very difficult, and the inmate has to deal with toilet matters in a room full of people. This is part of the corrections process, where sympathy is slim. Still, the implications are long-term and part of the process of a hold on an inmate.
Contact an Expert for Help
When you are wondering what does a hold on an inmate mean, you are worried about yourself or someone you love. A hold order means a waiting period for the inmate in question. Contact an expert for a consultation to help you get answers during this uncertain time.
Read Next: Best Barbie Font for your next project