Admit it. You're a sucker for mobile games. There's been more than a few times that you've spent hours playing pool or crushing candy on Candy Crush.
Do you have an idea for a mobile game but don't know how to turn it into a reality? Check out these helpful resources for new mobile game developers.
Recommended:
10 Softball Logos for Inspiration
25 Useful Stationery Mockups for Branding and Identity
YouTube Channels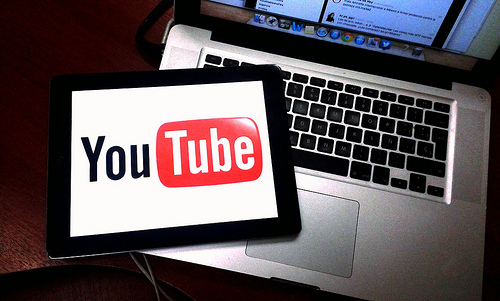 Image via Flickr by Esther Vargas
Speed Tutor
The videos on this channel move very fast. You're going to do a lot of stopping and starting while watching these videos, but they deliver great content to help you turn your mobile game into a reality. Regardless of your questions about making a mobile game, there's a good chance this channel has an answer for them. New videos are published on a weekly basis, all of which provide something valuable for beginner, intermediate, and expert mobile game developers.
Quill18Creates
The videos on this channel are live streamed and jam-packed with detail. As the host of the channel walks you through each of his hour-long tutorials, he also answers any questions that the viewers have. Quill18Creates will help you in your mobile game endeavors because it allows you to see how a professional goes about solving complex development problems.
Brackeys
You're going to find videos focusing on everything from basic design to coding in C# on the Brackeys YouTube channel. Since each video is rehearsed and edited before being published, you can rest assured it's going to focus solely on the content being taught and there won't be any disruptions. Even better is that all of the software featured in the videos is free and easily accessible. There are about 20 new videos published to the channel each month.
Agora.io
Agora Games has worked with a wide variety of publishers, including Nintendo and Activision, as well as game studies, including id Software, Vicarious Visions, and Gas Powered Games. When you visit the Angora.io website, you'll learn how to integrate real-time voice and video into the mobile game development process using only two lines of code.
Agora for mobile games is compatible with several game engines, like Unreal, Unity, and Spritekit. And its CPU occupancy is 20 percent lower than the industry average percentage. It provides no interruption to games and has minimum latency and delay.
Make School
Make School features its very own Online Academy where you can learn the ins-and-outs of making iPhone mobile games and apps. The Make School course can be taken for free and allows you to complete your studies at your own pace. You'll receive an in-depth overview of Spritebuilder and Cocso2D as well as pick between two development software options, Objective-C or Swift. As you move through the course, you will be encouraged to clone existing games, like Angry Birds and Timberman.
You don't have to be a tech or software guru to make your own mobile game. By using the resources outlined above, you can be well on your way to turning your mobile game idea into the next big hit.