Undoubtedly, graphic designs are of great help when it comes to reaching clients and boosting sales. We are here to appreciate the existence of graphic designs in content marketing. Moreover, we will are eager to tell you how graphic designs can help you in stealing the spotlight. They will definitely take your game to another level. You will only be able to make the heads turn of thousands of customers but you will also be able to boost the sales.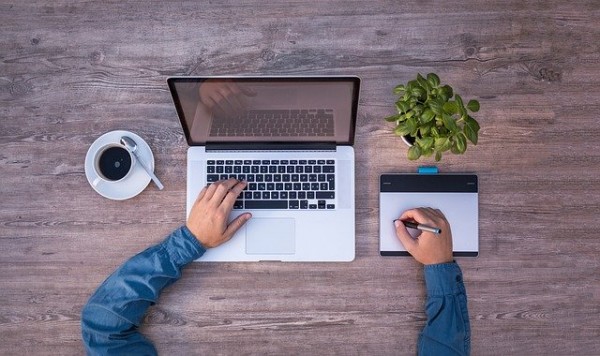 Firstly, we all know that a brand can't exist without a logo that represents a very perspective of your company. A logo not only depicts the incredible services you offer but it also helps in targeting the audience. It does its job attractively and quite smoothly. You will realise the functionality of your company's logo when you will see that people have started to recognize your brand within a short period. So the recognition of your brand mainly depends on the graphic design of your logo. In short, graphics are a great way of conveying your message. They are interesting and easy to understand. Click here to look for the benefits of logo animations!
You must have heard that your first impression is your last impression. Even if you don't consider it true, still you need to accept that first impression matters a lot. If your logo is designed poorly it will advertise your company even more pathetically. A cheap and poor design can take you nowhere.
With pathetic logo design, you can't make people believe in your services or products. They will only think that the quality of your products is the same as your brand.
To depict your professionalism, you should take professional services for logo designing.
You will be surprised to know that a poorly designed logo can not only turn away your customers but it can also cost you a lot of money.
Investing in an excellent design in the beginning phase of setting up your business will save you from the pain of having to try again, fixing up or re-branding your business. Poorly designed marketing content will also result in losing a lot of clients.  They will be put off by their first impressions.
In other words, a poor design means you'll have to make more investments when you find that your design is not properly made for print.
You can use graphic design as the most powerful tool to communicate your ideas with others. From Infographics to posters, from flyers to brochures, everything can help in communication. Through engaging text and images, you can let the world know what you are exactly offering and how you can help them.
If your graphics are poorly designed, they will slow down the customer's turnout. For instance, if you own a website that is difficult to explore and have weird fonts and colours, it will act as a nightmare for your employees and customers.