An unbeatable resume that will help one get spotted in the crowd is craved by all. With stiffening competition, it has become extremely difficult for job seekers to nail a job. When there is a large pool of prospective candidates waiting to grab their desired job it is extremely crucial that your resume has the proper attributes in place. Your resume is the frontal aspect of your profile which built your chance of getting selected by the organization.
Hence you need to craft your resume in a way that will have all the necessary detailing without being too much generic.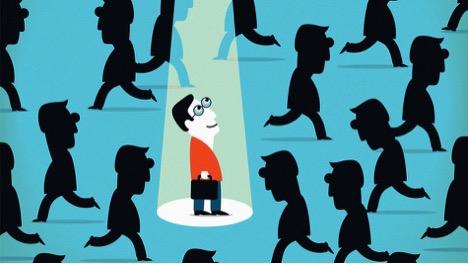 A generic resume will decrease you chances of getting to the right job. Hence you should keep in mind the following pointers to avoid any career blunders when it comes to design your resume:
Go for a captivating header: Beginning with an objective statement is a matter of the past. The title of your resume can include your best expertise or the wow qualifications that you possess. You can refer to the job advertisement while personalizing your resume. The job advertisement mentions the required skills, the position and responsibilities in the finest way. You can pick up the concept to highlight your skills and qualification accordingly.
Fine-tune your objectives: Your objectives must be aligned to the job representation. Give your objectives an extra zing endorsing it through proper elements that might include your specialized skills and certifications. You can make use of related keywords that will make your resume stand apart from the rest.
Accentuate your unique skills for personal branding: Broadcast your unique skills and certifications that will be an added advantage to your employer. Showcase yourself to project your abilities better. This era sees a severe time crunch so personal branding and self-promotion is a must to make your impression. You will get only one chance to influence your employer and your resume should make good use of that chance.
Chop off those heavy words: De-clutter your resume by making it free from the half defined chunk of words. For instance instead of mentioning that you are a 'team player' cite the situation where you have been a part of team while working in a project.
Use a customized cover letter: Cover letters are mostly given amiss by the people as their importance is not well comprehended among the job seekers. You cover letter is like the encapsulation of your resume. It is necessary to incite the feeling within them that you are the right person for the job.
Focus on your language: Keep the tonality of your CV right. It should be free of errors and typos pitching right with the domain of your job. For instance, the resume of a teacher will have a different tone from the resume of a designer. The tone of your resume will always be aligned to the job you apply.
Design a visually impactful resume: Adding too much text makes your resume lifeless. The whole idea of resume writing has evolved to a great extent allowing you to use infographics to represent your skills. Make optimal use of the visual tools to make your resume alluring to the employers.
Resort to Keyword optimization: Analyze the job description and cull out words making exact use of the same in your resume. This will help the employers spot your resume within a short span of time. Your resume will build the credibility with the mentioned keywords.
Re-check, analyse and rephrase: post completion of your resume, proofread and spell check is a must to forbid from making any errors. Even the tiniest of mistake can cause havoc affecting your career prospects. Carefully go through your resume and if required you can ask anyone on behalf of you to proofread to avoid frivolous errors.
Update your resume with changing time: Technological advancements have not only impacted the lives of the job seekers but have also been a great influence on the resumes as well. Numerous modifications have been introduced that includes use of visuals, a complete change of fonts and use of colors aids in spicing up the blatant document. The script also needs frequent modifications to include your latest work experiences and achievements.
The fact is employers encounter the downpour of millions of resumes for every job advert. Therefore, hiring an expert resume writing service to customize your existing resume will help you gain prominence. So put a little extra to have an impeccable resume that makes you stand apart from the rest.
Author's Bio: Saurabh Tygai is a writer by profession. She likes curating informative articles and blogs on diverse areas that provides a good read. She loves engaging the readers through her words and welcomes feedback of all sorts.
Connect to her on Twitter @Agniva_B