If you own or work for a company that focuses on collaborative, project-based work, then you're probably aware of the difficulty in managing multiple projects and people at the same time.
Depending on how your company operates, each stage of a project can either be straightforward or entail various approvals and procedures. As a manager, you want to be aware of what everyone is doing so that you can properly delegate tasks and extend aid when needed. As a team member, you want to ensure that you're on top of your work and aligned with everyone else.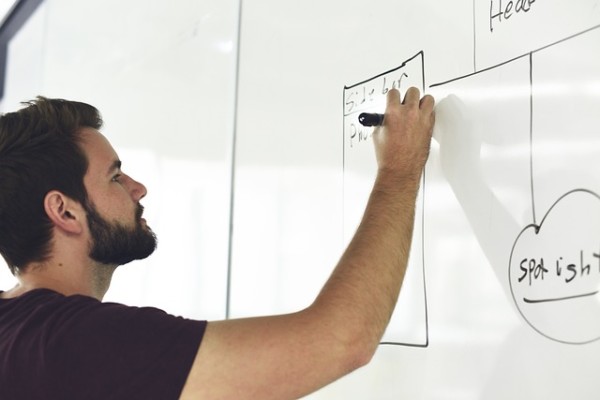 However, relying on a combination of messaging apps and excel sheets may not be practical, as it requires everyone to update their progress personally. It lacks the universality and visibility that a Project Management Software can provide.
Here are some reasons why Project Management Software will help increase you and your company's productivity.
A Solution to the Struggle of Organization 
A single project alone can require multiple excel sheets for schedules, deadlines, individual progress, team trackers, budget, and more. When you are working on various projects, the number of excel sheets, you need to update multiplies as well.
Not to mention that you cannot accurately track certain aspects of a project. For example, your team members' schedules are constantly changing and cannot be manually updated by the minute. Additionally, the bane of messaging apps is that you can't rely on everyone to see or reply to your messages.
As a result, managers would have to resort to a tireless rally of micromanaging excel sheets and waiting for face-to-face meetings for updates. Even then, it is still inevitable to forget a thing or two that can cause a domino failure.
Decreased productivity and unmanageable communication can result in stunting your company's growth. Attrition rates can also increase due to a chaotic work environment. However, these problems can be mitigated with reliable project management software.
Everyone is Accounted for and Accountable 
With dedicated project management software, you can set KPIs, deadlines, and track each contributor's progress, real-time. You and your team members can see each other's projected schedules so everyone can align their productivity with the assigned number of hours.
As a project manager, you will also be able to track everyone's schedules to determine who can be assigned additional tasks and who are nearing deadlines. Budget tracking and reporting can easily be projected based on the status of your projects.
Additionally, a built-in messaging system keeps all project-related matters on one platform. The best part is that you can manage various projects at once, and visibility can be limited to those you share information with.
When you ease the burden of engineering and organization, you can then focus on more critical aspects of your business, such as productivity and gaining results. It is a magnificent tool for teaching your team how to be autonomously accountable and deadline-oriented. It is also a great way for project managers to determine who struggles and who excels in certain types of work.
As a Project Management Software is essential for your company, consider getting a service from LiquidPlanner. They offer all the functionalities mentioned above for an affordable price. Additionally, they offer a 14-day free trial of their professional plan—an excellent opportunity to try out a great service before jumping into a subscription.