In 2018, having an online presence for your business is essential. Google, Facebook and even Instagram are becoming the go-to places for customers seeking more information on businesses. The internet can give any business greater exposure to an amount of customers that can't be found through any other channels.
An online presence is arguably the most important marketing channel a business can invest in. So, how can an online presence help to build your?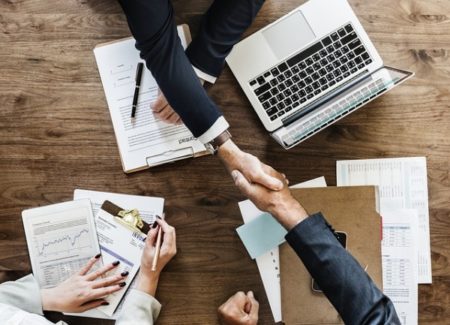 Accessibility
To anyone with an internet connection, the web can be accessed at anytime, from anywhere. This means customers can find your business at any time, and research your products and services outside of normal business hours.
This is especially valuable for businesses that can sell products online. Essentially, the 24/7 accessibility of the internet makes it easier for you to make sales and capitalise on impulse purchases.
Brand Awareness
Having an online presence is fundamental in building brand awareness. In today's digital age, it's becoming increasingly common for all types of businesses to have a prolific online presence. If your business isn't including search engines or social media marketing in your marketing strategy, a huge percent of consumers won't be able to find your business.
When a potential customer can't find your business online, they'll find your competitors and you will lose business. Focus on building your brand online through your own website, but also social media and email marketing.
Email marketing in particular can be very powerful. By building up an email list, you have direct access to your most engaged customers.
Audience Building
Once you have built up your brand and web presence, you can begin building up your audience. While this is never easy, the internet and its huge amount of users definitely helps. At first you might be tempted to get on as many channels as possible, but this will simple spread you too thin. Instead, find out where your target audience is and get to them through the channels that they're using.
The better you have portrayed your brand online, the more likely you are to reach a wider audience and secure new customers.
Trust
There's a lot of ways you can build trust, from advertising your company culture to contributing to environmental initiatives. However, as we have discussed, the internet has become the go to place for customers seeking information. This means your online presence is the perfect way to build up trust.
One way to do so is through online reviews. Business owners can often be hesitant when it comes to reviews in fear of receiving negative ones. However, if you run your business honestly and focus on your customers, negative reviews should be easy to mitigate. Reviews, 'Google Reviews' especially, are definitely used by customers, so if you're able to build up a good amount of positive, 5 star reviews, your business will see great results.
Every day, more of the world is connected to the internet, looking for information, communicating and making purchases. If your business isn't getting involved online, you will be at risk of being left behind. An online presence can be invaluable to your business and its growth. The "always on" nature of the internet means your business is more accessible, making it easier to build your brand awareness and audience, all of which will help to build your business.