In business, nothing can be more important than the cash coming into your business and the cash that's on its way out. By measuring these two figures, you're able to predict growth, plan investments, and ascertain the level of profits your business is generating. But the whole process of accounting, especially for larger business, can be incredibly complex, involving multiple layers of processing and auditing. In this article, you'll learn how to streamline and automate this process using the latest technology.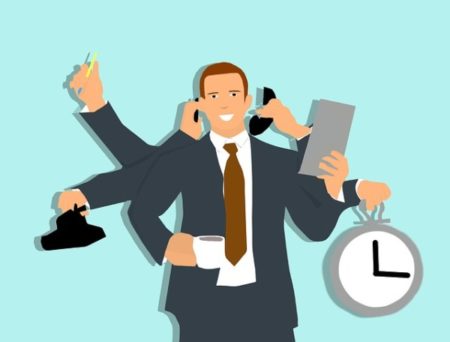 Payroll
One of the big outgoings for your business is the cash that you pay your staff. Before the digital revolution, paying staff was the preserve of HR departments, whose calculations often occupied more than one individual on a full-time basis. Errors were frequent, and feedback from employees hampered and hindered the whole process.
In the digital age, you should be able to digitize the entirety of your payroll process, ensuring that the right amount of cash is paid into every employee bank account at the correct time. This will free up people in your HR department to focus on employee motivation, satisfaction, and productivity.
Payments and Pricing
Many other processes in your business — be it services and goods that you offer to clients and customers, or the outsourced help that you bring in to bolster your fortunes — aren't easy to track. Indeed, with complex and different pricing and payment data, it can feel impossible to track each and every transaction that you make, whether you're being paid, or paying a third party.
The solution to this particular quandary is to use advanced job costing software that will help you calculate what you should be charging and paying for services and goods across your business. With all of this monetary data centralized, you'll be better able to draw up accurate and reliable company accounts.
Accounting Internally
Most companies employ a full-time accountant, or use accountants as part of a larger financial department. If this is the case for your business, you may be able to significantly streamline this department with the help of a select suite of software, designed to make your accounting as easy as any other automated process in your business.
What's important when looking to automate accounting is to ensure you're buying a software product that you can trust with your financial data, and one that's considered to be leading the market for B2B accounting services in 2020. You can easily research these specifics through online blogs and other comparison sites that consider multiple software packages at once.
Balance with the Human
You should always remember that despite the growth of digital automation, you're going to need to maintain human oversight of your finances. This is not only to avoid catastrophic errors in your payments and accounting systems, but to ensure your staff are accountable for any errors made in your finances. This could be serious when it comes to your company being audited by external professionals.
Streamline your approach to accounting by using these tips to inform the future of your financial management in 2020 and beyond.