The digital marketing space has become quite competitive. Every day, brands are creating newer marketing ways to stay ahead of their competitors. Product photography is a significant part of online shopping and marketing.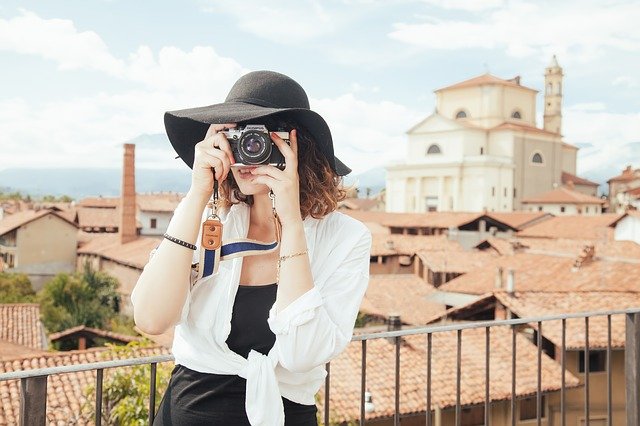 Studies show that users will spend more time on your website if the aesthetics and colors are pleasing to the eye. Beauty photography involves capturing the essence of fashion and beauty products in a captivating way.
Below are handy tips on how you can capture beauty shots for your website or product launch.
Get the Lighting Right
The first step is to ensure that you have the lighting right. Try out different lighting setups to see which one works best for you. If you are operating a DIY studio, ensure that it lets in plenty of natural light during the day.
You can use soft white light to capture the detail on flawless skin when marketing makeup products. For more depth with captivating contrast between shadows and highlights, you can switch up to dramatic lighting, which is perfect for capturing portraits.
Work With Makeup Artists
A short video showing the before and after effects will do huge numbers on your website and social media pages. Many makeup artists can show the best version of your products by using them on their clients.
Hire a professional makeup artist to work on your models and capture each moment. Photograph the model's features, create harmonious color palettes, and add creative flair to take your beauty photography to a new level.
Encourage your models to express themselves through their eyes and lips and use various poses to accentuate them.
Hire a Professional Photographer
Beauty photography can be challenging, especially when you are working with models. You need to try new angles and poses to add extra flair to your beauty shots. An experienced photographer can help you on this front.
Pros will help you with product placement, modeling, and getting the right poses. They will also help you with the editing part. The edits can correct everything from the background to lighting and contrast.
Use Props and Accessories
Props and accessories can be a creative way to add personality and style to your brand. You want your photos to tell a story and add an element of interest. Think of it this way: your beauty products are 100% organic and using aloe vera and olive leaves in the product shoot will tell the story better.
Experiment with different types of accessories to tell a different story. Also, ensure that you capture the detail to add depth and allure to your beauty photography.
Wrapping Up
Beauty photography can be used to market products in the fashion industry and makeup business. The tips shared in this guide will help you improve the aesthetics of your website and bring in more organic traffic.
You can create a DIY studio for your online shop. All you need is a phone with a decent camera, a white backdrop, stands for propping up your camera, and lights. In addition, invest in a good editing app for the after-effects.
Read Next: Beautiful Examples of Newborn Photography