Like any homeowner, you also want to turn your home into a clutter-free and well-organized abode. If you can't handle anymore the things strewn around your house or the messy arrangement of stuff in it, it's high time that you deal with the problem in no time.
Of course, one of the solutions to your dilemma is storage. And thanks to the internet, you won't lack storage solutions and ideas that you can apply to your home. So, let's get the work going with these top storage hacks to organize stuff in your house and make your home clutter-free.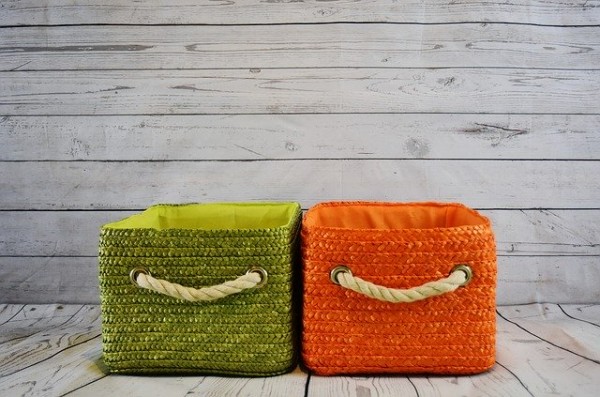 Indoor Bicycle Rack
Got a bike? It's not big, but you'll still need space to park it. But don't worry if your house doesn't have a garage or a basement bicycle room. Nowadays, you can buy a portable, easy-to-setup bike rack that you can install indoors. It's the best bicycle storage right now as it doesn't take up too much space inside your home. You can install an indoor bike rack on your wall and make it part of the wall decoration.
Storage Baskets
Organize small items in your home by having storage baskets in your living room, kitchen, bedroom, and dining room. Baskets serve as a catch-all for stuff that are otherwise just scattered around the house. It's also one of the best toy storage ideas that you can apply in your kid's room.
Gun Safe
You should prioritize gun storage solutions in your home if you don't want your kids or other people to access your firearms. Guns shouldn't be left in the open because they're dangerous–not to mention deadly–to anyone especially children and inexperienced individuals. Nowadays, you can find safes and cabinets for storing your firearms. They also come with features, such as combination lock access, biometrics, and are fireproof. The last thing you want is your guns and ammo getting caught in a fire.
Freestanding Clothes Rack
Don't fret if you already have a jam-packed closet because there's a freestanding clothing rack to your rescue. You can put this rack in the corner of your bedroom if your wardrobe is already full. Another good thing about this storage hack is that it forces you to organize your clothes since they're now in plain sight, and you don't want other people to see them unorganized in your room.
Cube Storage Shelves
Cube storage shelves are versatile storage solutions you can apply in every room in your home. You can have it in your kitchen area, bedroom, garage, and living room. With this storage piece, you can keep your towels, books, magazines, children's toys, vinyl collection, etc. There are also cube storage shelves that double as coffee tables or nightstands. Some variations even have casters that enable you to move them around your home.
Ottomans with Secret Compartments
Ottomans are not only good for seating but also are a perfect storage piece in your home. Yes, that's right, you can now find ottomans that come with secret compartments where you can hide your stuff, such as magazines, souvenirs, toys, etc. Plus, with their creative and decorative designs, ottomans can also pull the living room together to create a one-of-a-kind aesthetic appeal.
Shower Alcove
Shower room essentials, such as soaps, shampoos, and lotions, now have their proper place thanks to shower alcoves! These are an essential feature of a bathroom or shower room as they can create a storage spot for your bathroom essentials while not taking up significant space.  They can also complement the design of your bathroom or shower room.
Staircase with Built-in Storage
If you're living in a home with limited space, a staircase with built-in storage can be a practical solution. A staircase is not only an architectural feature as you can also use it to provide storage space for your magazines, home tools, rags, and other miscellaneous items in the house.
Kitchen Cabinet with Dish Drying Rack
You don't need a standalone dish drying rack because you can now have it inside a kitchen cabinet! Indeed, this furniture piece is an ultimate space-saver that can keep your kitchenware organized. You can put this piece of furniture above the sink to save space on your countertop.
Tall Cabinet for Storing Cleaning Supplies
You want to make your house organized and clutter-free, right? You can opt to have a tall cabinet in your home to stow away your cleaning supplies. It's also an excellent idea to set up a wire mount rack to maximize space inside this furniture piece.
A tall cabinet can also do the trick of enhancing the aesthetics of your house since they have decorative and colorful designs.
Takeaway
You should always see to it that your home is neat and organized to improve its looks and make your domestic life cleaner and more comfortable. So, pick up some stuff scattered around your house and organize your belongings with the storage solutions mentioned above.