"Man doesn't listen and women cannot read map" is a popular statement answered by scientists all over the world. But, that's not the topic we are going to discuss today. Maps are the basic navigation tool that we use on the daily basis. They provide the meaningful way of approaching a location without losing much time.
Today, we are going to list 10 best free tools for creating maps. Humans are creative and can create images and makes sense of the world around us.
So, why the wait? Let's get started with the 10 best free tools for creating maps. Before getting started with the list, it is worth mentioning that Google Map and Google Earth are the best free tools for creating maps, but there are tons of other useful tools that can mesmerize you with the uniqueness and functionality.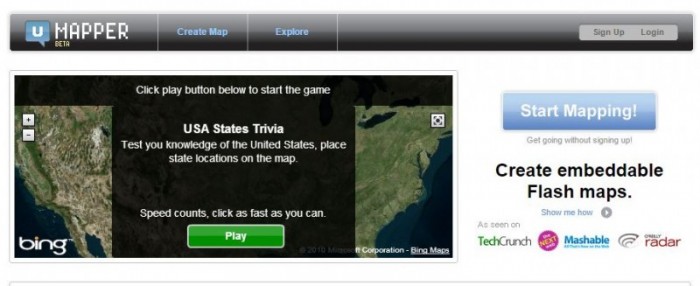 UMapper is an excellent tool to create your maps in minutes. UMapper functionality can be gauged by the companies that use it. The tool is currently being used by TechCrunch, USAToday, National Geographic and more. With the tool, building a map is easy and intuitive. Once built, the flash maps can easily be embedded into a webpage of your choice. Furthermore, you can use the online services such as Bing, Google and OpenStreet to make your maps available to others. UMapper also offers premium packages for their services You can check them here.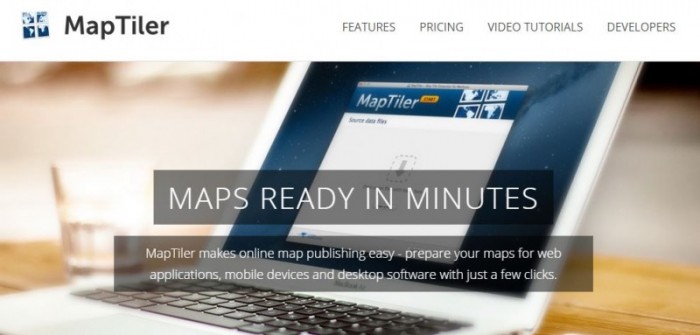 MapTiler is another great mapping tool used by major companies around the globe. Google, Nasa, Apple are just a few names who regularly use MapTiler for their map rendering purposes. The specialty of the MapTiler is to produce highly effective geodata into map tiles, which then can be used with applications such as Microsoft Bing, MapQuest, Google Earth and more. Another great advantage of using MapTiler is that it supports multiple platforms such as PC, MAC or Linux. Like UMapper, MapTiler also offers different packages. You can check them out here.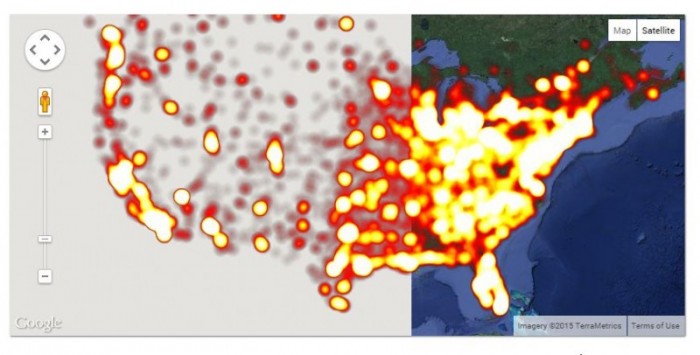 HeatMaps are used for highlighting concentration over a certain zone and can be useful for different purposes. Heatmap Tool is one of those tools that can make the whole process of creating heat maps, simple and intuitive. The tool allows to import CSV format and create attractive heat maps with them. More control are available with the heat maps such as sharpening or softening the edges. As other tools in our list, Heatmap Tools also provides additional functionality for a price. You can check it here.
Mapfaire is a simple tool that lets you build on the idea of putting place marks on the map. Using the tool is easy. You have to login using your Google account and then use the tools available to create a new map. Once the map is created, you can easily add place marks on the map by entering the location and providing a label to the location. After you are done with your map, you can choose to publish the map online for others to add comments or discuss.

Animaps is an extension of My maps of Google Maps service. You can easily create maps that can act as videos using this tool. For example, you can create a map showcasing the historical significance of places that are connected. Furthermore, you can add shapes and images to make them more meaningful. Overall, Animaps can be used as a teaching material or just for fun. The only pre-requisite of using Animaps is a Google account.

ScribbleMaps is an excellent tool to create amazing maps that are fun and easy to share. According to the official website, the tool is used by almost everyone including the hobbyist, professional, government agencies and more. With this tool, you can create enough amendments to your clean white maps so that they look creative and provide enough information to be conveyed easily by others. The tool lets you add lines, shapes, images and  text. They can also be easily shared with others. ScribbleMaps pro version supports KML files, spreadsheets and SHP files to be imported easily.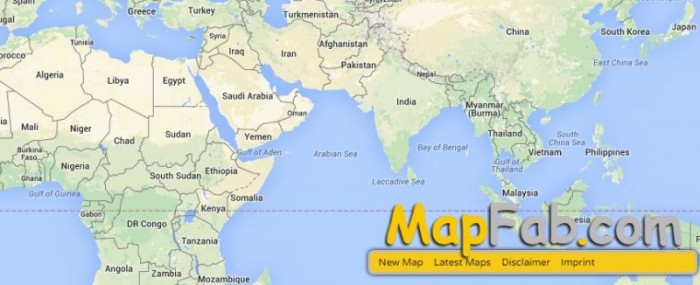 Are you fed with the vanilla Google Maps and want something different? Then, you won't be disappointed with MapFab. MapFab is an excellent tool that runs on top of the Google Maps. There are many advantages of MapFab over GoogleMaps. They are as follows:
No need of Google account to get started.
Lots of font colors to choose from.
Color of lines can be changed according to your choice.
Creating a map using MapFab is easy, you just need to visit their page and start drawing lines and labels. Once the place marks are in the position, you can choose to save the map and distribute it among your friends and colleagues.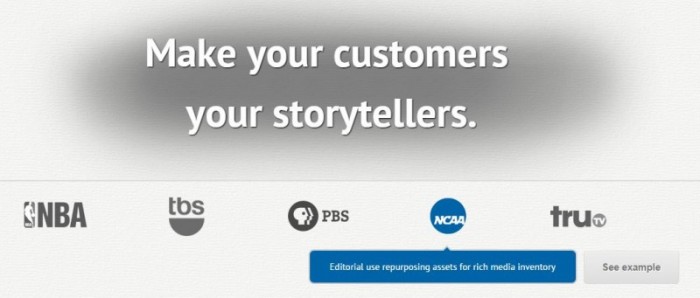 Meograph is a unique story-telling tool built on top of Google Maps and Google Earth browser plug-in. The tool is unique as it can be used for narrating stories using locations on the earth. It supports creating maps and timeline-based narrated stories. Meograph can act as an excellent tool for creating educational content. The homepage of the tool is professional and tells more stories about its uniqueness.
9. WorldMap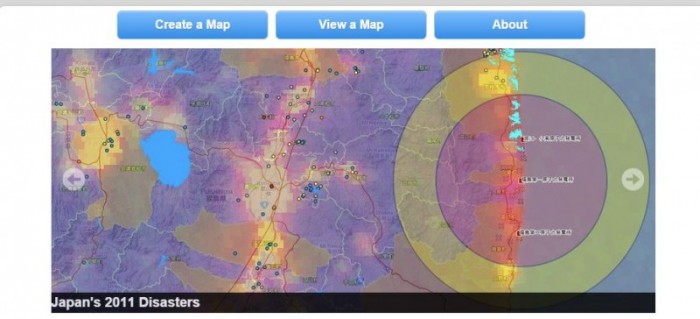 A Harvard Edu initiative, WorldMap offers a free service for map creation. You can visualize, create and explore geographical information with the help of WorldMap. This is a unique tool as it offers 1800 data sets to build maps. Moreover, you can choose to upload your own datasets without any issues. The tool is a great choice for researchers and analyst as it provides in-depth knowledge of the world around us. For example, the Japan Tsunami disaster. The maps can be easily shared with others with the help of Google Earth.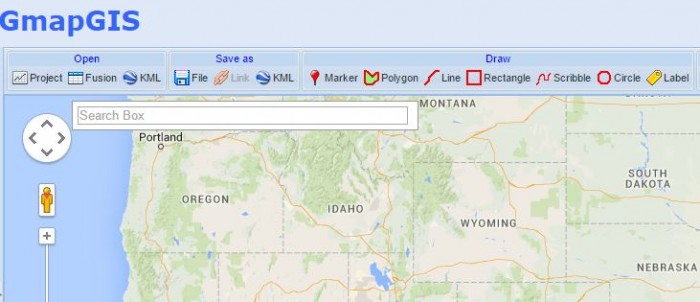 GmapGIS is yet another simple tool for mapping purposes. By using the tool, you can draw lines, add markers, add labels and much more. The maps created using the tool can be saved in KML format and viewed later in the Google Earth software. Have any other free tool for creating maps? Comment below to share it with the community!