Few moments offer captivating beauty and exceptional photographic potential like the golden hour. This brief, magical period provides a soft, warm light that can transform ordinary scenes into breathtaking imagery.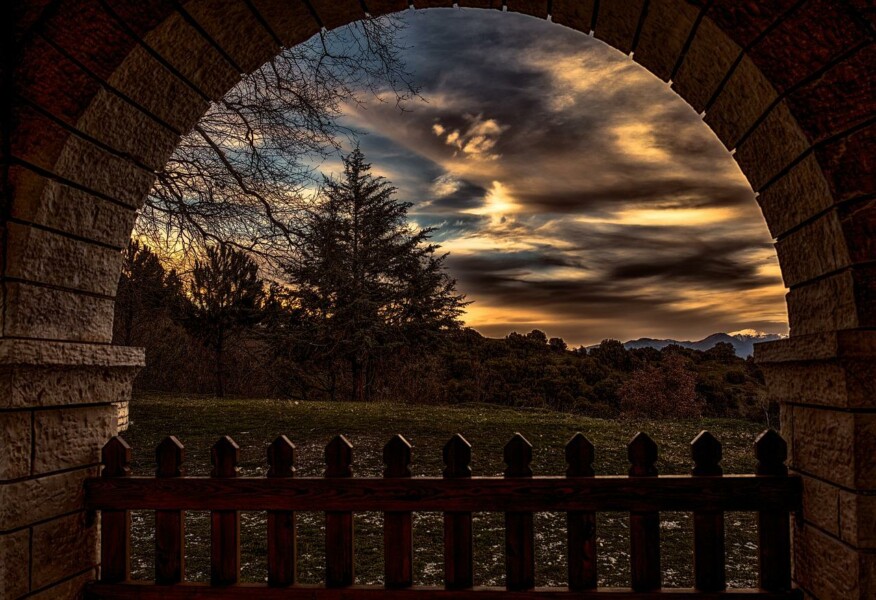 For photographers, the golden hour offers a fleeting opportunity to capture the world in a unique, ethereal glow. However, as enchanting as these moments can be, it requires more than just showing up at sunrise or sunset to create truly magical photos.
This article aims to guide you through some effective golden hour photography tips that can enhance your work and help you master the art of golden hour photography.
1. Understanding the Golden Hour
The golden hour, also known as magic hour, refers to the time just after sunrise or just before sunset when the sun is low in the sky. During these periods, the sunlight travels through a greater amount of atmosphere, diffusing the light and producing a soft, warm, dimensional light. This unique light can cast long shadows and bring out textures that are not visible under harsh midday sunlight.
2. Deciding the Location
Golden hour photography demands more than just having the right gear. Choosing an excellent location is a significant part of the process. The ideal spot allows the golden light to hit your subjects and the background beautifully. The best locations often have interesting elements that can be highlighted by mellow tones and mesmerizing shadows.
If you are in Pioneertown or plan to visit this picturesque destination in California, you are in for an unforgettable experience. The town's distinctive Old West architecture, featuring wooden storefronts and classic sceneries, offers breathtaking views during the golden hour. For instance, Pioneertown's Mane Street becomes a photographer's dream during the golden hour. The Western style and desert backdrop come alive under the golden light and facilitate beautiful photography.
But remember, the golden hour doesn't last long. Therefore, it's critical to plan your shoot ahead of time. Explore your location, understand what you want to capture, and be ready to start shooting as soon as the golden light appears.
3. Working with Silhouettes and Shadows
One of the prominent features of golden hour photography is the chance to play with shadows and silhouettes. The sun's low angle results in longer shadows and adds depth to your images. You can use this to your advantage by placing subjects or props in a way that their shadows enhance the scene.
Silhouettes can add a touch of mystery to your pictures. Shoot against the light source to create a silhouette. Place your subject between you and the light source and adjust your settings so that the subject is underexposed (dark) and the background is correctly exposed.
4. Identify Your Subjects
Your choice of subject during the golden hour can significantly impact your resulting images. The warm, diffused light can turn even the most ordinary subjects into extraordinary compositions. Landscape photography is a popular choice, as the low-angled light can emphasize textures and shapes, adding depth to the scene. Portraits, too, can benefit from the softer light and reduced shadows, giving a pleasing, warm glow to skin tones.
5. Incorporate the Sun in Your Frame
Incorporating the sun into your frame during the golden hour can create stunning images. Whether it's a sunburst peeking through the trees or a sunset over the horizon, the sun can add a dynamic element to your photos. However, be careful when pointing your camera directly at the sun, as it can harm your eyes and potentially damage your camera sensor.
6. Understand White Balance
When shooting during the golden hour, it's essential to understand how white balance impacts your photos. While auto-white balance can often do a reasonable job, it may neutralize the warm tones you're trying to capture. Using the 'shade' or 'cloudy' preset or manually adjusting your white balance can better maintain those sought-after golden hues.
7. Learn the Role of Weather
Weather conditions can greatly affect the outcome of your golden hour photography. Clear skies provide a pure, warm light, while clouds can add interest, especially if the sun is partially obscured. Even an overcast sky can result in beautiful, diffused light during the golden hour.
8. Take the Equipment Essentials with You
While the golden hour is magical, it does pose some challenges in terms of lighting conditions. Thus, it's important to have the right equipment. Apart from your camera, consider using a tripod for stability in low light conditions, lens hoods to reduce lens flare, and filters to balance the brightness in your scene.
9. Camera Settings and Techniques
To capture the golden hour's beauty, you need to adjust your camera settings accordingly. Using manual mode gives you the flexibility to adjust your settings to suit the conditions. Aim to balance your ISO, shutter speed, and aperture to capture the scene's depth and warm tones.
During the golden hour, light changes quickly. Continuously monitor your settings and adjust them as needed. Bracketing your shots, where you capture the same image with different exposures, can ensure you don't miss the perfect shot.
Focus on composition techniques to enhance your golden hour images. Rule of thirds, leading lines, or framing with natural elements can help guide the viewer's eye and create a more engaging image.
10. Choosing the Right Lens
Choosing the right lens for golden hour photography can vary depending on your subjects. Wide-angle lenses are excellent for landscapes, allowing you to capture expansive vistas bathed in golden light. On the other hand, a fast prime lens can be perfect for golden hour portraits, enabling you to isolate your subject against a beautifully blurred background.
11. Don't Forget to Be Creative
While the classic golden hour shots are stunning, don't be afraid to experiment and get creative. Use the golden light as a backlight for your subjects, explore reflections on water or glass, or even try out some golden hour-long exposures. The possibilities are endless!
12. Learn the Best Post-Processing Techniques
While the golden hour provides a naturally beautiful light, you can enhance your images further with some post-processing. Programs like Adobe Lightroom and Photoshop allow you to fine-tune the colors, contrast, and details to bring out the best in your golden-hour photos.
During editing, focus on enhancing the warm tones, improving the saturation and contrast slightly, and ensuring the balance between your highlights and shadows. It's important not to over-edit, as this can make your image look unnatural. Remember, the goal is to enhance the natural beauty of the golden hour, not recreate it in software.
Conclusion
Capturing the golden hour's ethereal beauty can take some practice, but with these tips, you're well on your way to creating magical images. So, get out there, camera in hand, and make the most of this enchanting light.