When It comes to Widgets , iPhone still has to come a long way to compete with Androids And One of the major things that separates Android from iOS is the ability to add widgets on the home screens.
Android Widgets are valuable because they can provide an at-a-glance look at lots of different kinds of information and quick access to valuable apps and configuration settings. Most of the Android widgets, which are developed in official market, are due to the requirements of users finding something new for their convenience.
To help you find some of the most useful widgets, I've put together my list of the top 20 best android widgets to brighten up your Android phone's workspace.
wp clock is a beautiful live wallpaper that shows you the time, date wlan SSID.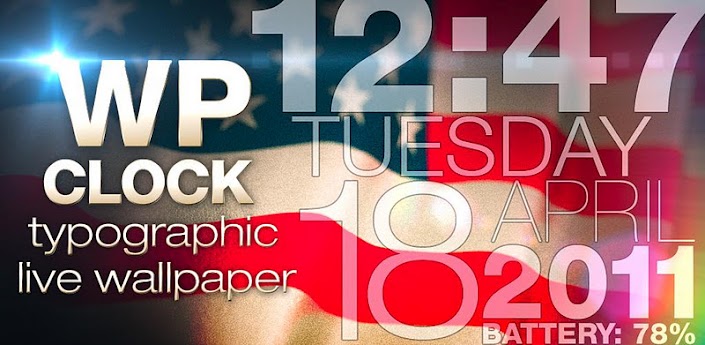 Touch Calendar makes viewing your calendar as easy as using Google Maps!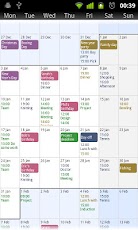 switcher toggle,clock,battery,network,wifi level,shortcuts.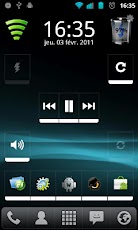 SiMi Folder is a Folder Widget with a horizontal/vertical scrollable Launcher. SiMi Folder is a customizable Folder Widget with a horizontal/vertical scrollable Launcher. (based on the Launcher from SiMi Clock)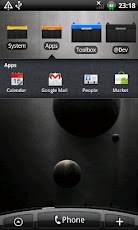 Highly customizable, beautiful widgets for your Android home screen. Personalize your Android home screen with highly customizable clock widgets, weather widgets, home (clock & weather) widgets, forecast widgets, and more with lots of customization options.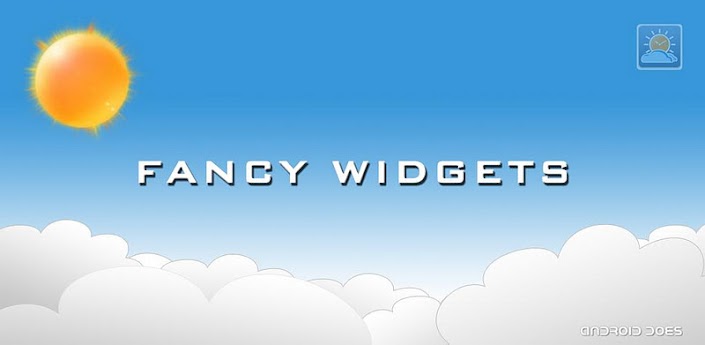 This is a simple minimal Clock Widget. Available size 2×1 3×1,4×1 and 5×1 (Galaxy Tab). !!! If you have a Taskmanager running please exclude SiMi Clock !!!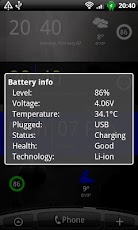 Organizer widget displays information of last and unanswered calls, new SMS, tasks and events defined in Calendar in one panel. Unanswered calls, new sms and Events for nearest 24 hours are marked with special icons and are summarized in red circle per group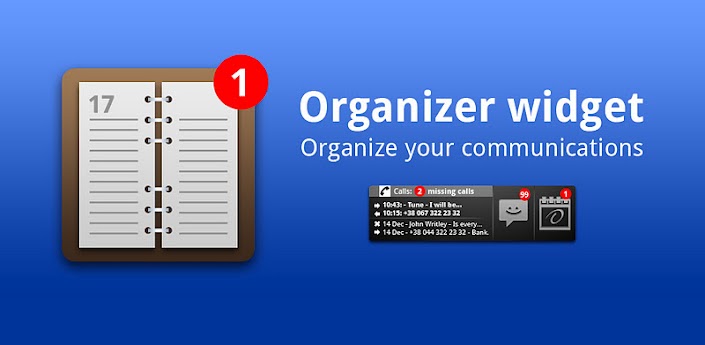 Simple calendar widget will show you next appointment This widget calendar is analog of standard calendar widget, with updated look to match style of "SiMi Clock" widget (all credits are going to its author)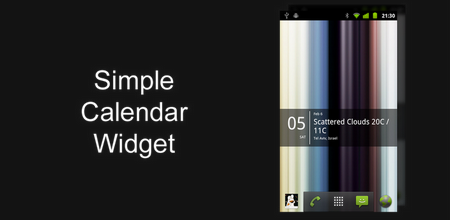 Car widget make easier and quicker access to phone feature during driving. With this widget you can assign one or more screen on your home launcher to be dedicated for usage inside the car.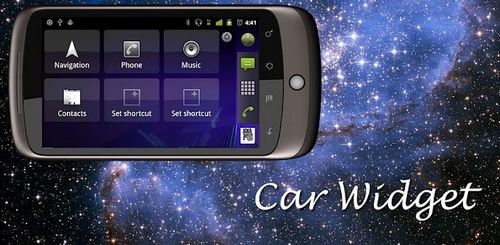 Minimalistic Text is a widget app that displays information in a minimalistic way. It can be configured to display time, date, battery and weather information. The layout of the widget is highly customizable through the layout editor.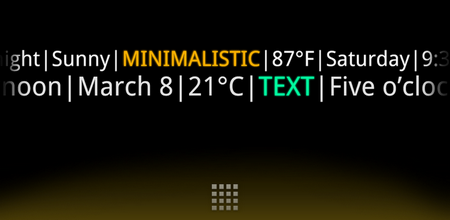 Take control of your mobile data – save money & use your plans more effectively. Take control of your mobile data. Monitor app data usage for your home and roaming plans. Set usage alarms to manage your bill. Track historical consumption to ensure you are buying the ideal plan and maximize how you use your data. Monitor per app data consumption to understand what apps are consuming the most data, and what apps are almost free. Save money by using your data plans more effectively.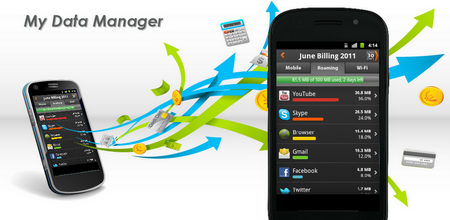 life.contacts makes your communication fast, simple and pretty. The widget will show pictures of your most frequently used contacts right on your homescreen. And just tap a picture to get in touch.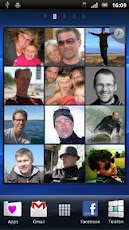 Make your very own clock widget design. Ultimate solution for your home screen modding. You can create either minimalistic text-based clock widget or full blown (weather, clock, battery)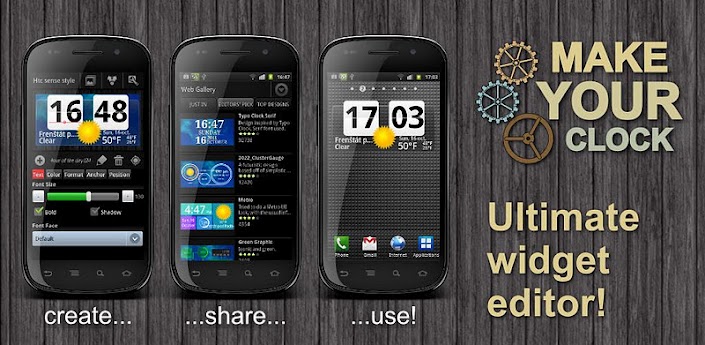 Get the Android Ice Cream Sandwich clock. Enjoy the clock from the new version Android 4.0 (Ice Cream Sandwich) on any Android version.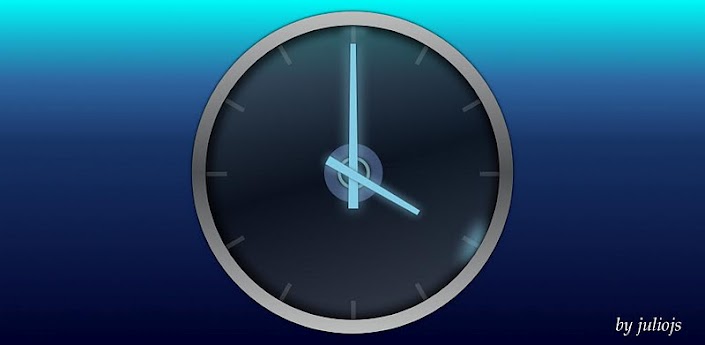 Beautiful set of Widgets containing clock widget, clock and weather widget, weather widgets, date widgets and toggle widgets with skins/themes support! Selected by Google as an Android Editor's choice and first paid application to reach 1 million of downloads! What a success driven by its community!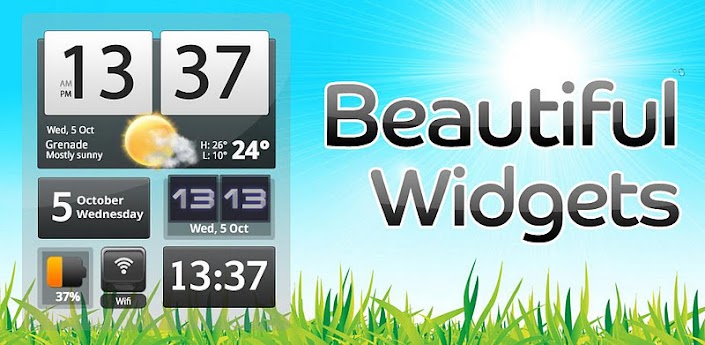 WidgetLocker is a lock screen replacement that puts you in control of the look, feel and layout of your lock screen.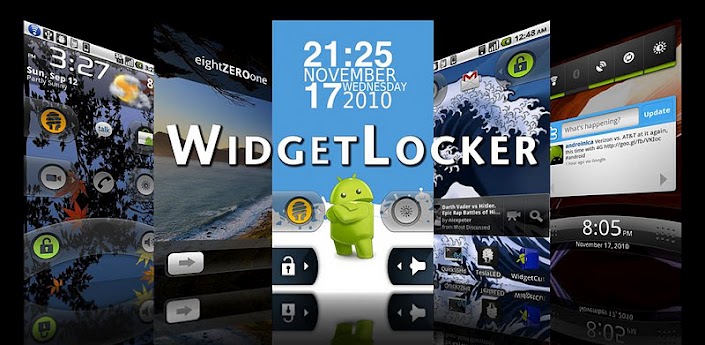 Audio Manager is a home-screen Widget and Volume manager that allows you to get live readings of your current volume levels on your Android phone. Tap on the widget to adjust the volume levels.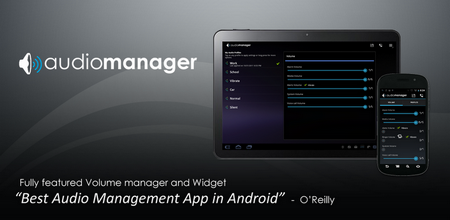 Pulse News is a beautiful app that takes your favorite websites and transforms them into a colorful and interactive mosaic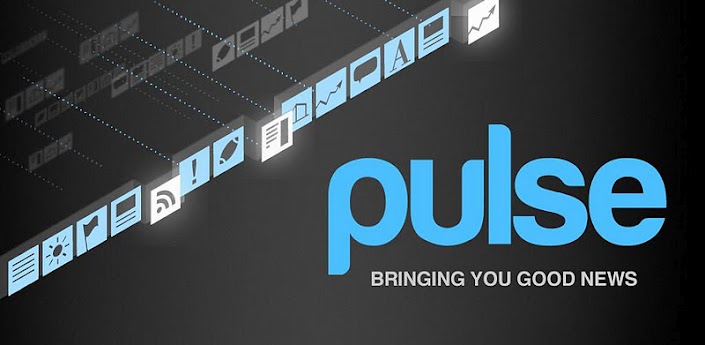 TweetDeck is your mobile browser for staying in touch with what's happening on Twitter, Facebook, Foursquare and Buzz. TweetDeck makes it easy to stay up to date and organized no matter where you are.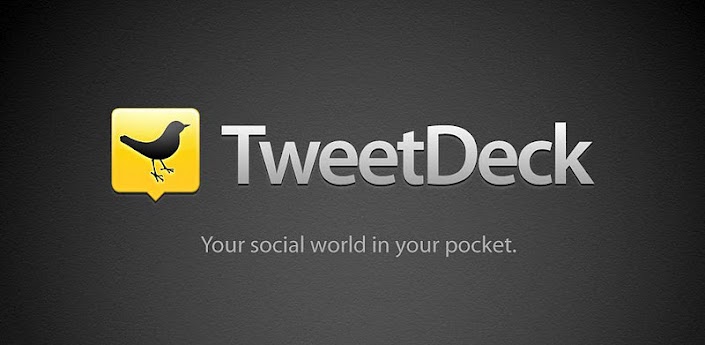 A set of powerful and extremely useful home screen widgets!