The current pandemic has forced many businesses to change the way in which they operate. Many are finding their rescue through online means and will continue to work like that at least for a year or two. With this, the digital marketing trends have gained much prominence, what we call a new normal.
So what are the key digital trends in 2021 that your business needs to look into to retain current customers and drive more sales? Here we have come up with these so that your business can flourish more!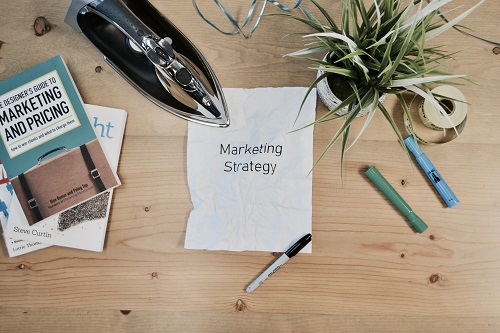 Starting with social media – How many resources do you dedicate to social media? Let us tell you an interesting fact – in the second quarter of 2020, social media platforms accounted for nearly 25% of the total American marketing budgets. That is approximately 12% more than 2019. When the world is at a halt with COVID-19, marketers are paying much attention to customer retention. Why? Because people are spending more time online (especially in this pandemic) researching the products and brands.
This brings new opportunities to marketers to increase their reach among the audience. With only a few bucks, a social media expert can deal with your content plan, create regular posts, drive the responses of the public and ultimately attract new business. Hence, it is not wrong to say that social media is one of the widely recognized digital marketing trends in 2021. So, do not steer clear of adding social media services to your promotional strategies.
Artificial intelligence – Approximately 40% of marketers believe that they need to learn a lot when it comes to segmentation for digital experiences. You can't deny that the taste of the audience is difficult to track. When preferences of people are difficult to track, artificial intelligence comes as a solution. It classifies and analyzes the behavioral and demographic data more easily than humans. Artificial intelligence can decode every detail of the preferences of the user. It uses your purchases, browsing history, profile information to fill you with the options of what you need.
It drives engagement through personalization. For instance – Netflix. It shows you content as per your interest and watch history.
Optimization with SEO – Search engine optimization is the process used in digital marketing. A properly optimized site gives a boost to other marketing tactics. If you don't know where to start from, you can always take the help of the experts in this field. There are few things to consider before hiring SEO expert, though. What are they? Examples could be – How much experience they hold in navigating frequent search engine updates, what metrics do they follow, how long will it take to deliver the results, and many such questions. This will clarify your doubts about who to hire.
Smart voice search – When a person uses voice search, they need not to scroll through the screen. What happens here is – They usually click on the first thing that comes up in the search results. People are using this feature more than ever before.
Fact check: Till 2020, more than 50% of the searches were done through voice.
Voice shopping is said to increase to nearly 40 billion US dollars in 2022.
Hence, it is high time to rethink your digital marketing strategies to serve the value-based content to the customers effectively.
Final words
The above-mentioned were some of the trends that will ultimately lead to more site traffic, more sales, and retention of customers. If you want to keep up with your competitors, you need to move further with the digital age!