With more and more people now working from home, whether it's for a company that employs them or for their own business, it is becoming obvious that having a home office set up is ideal.
Here are three possible solutions that would make working from home that much easier, as well as more productive and efficient.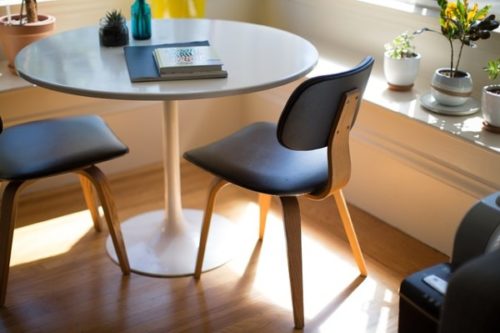 Create A Comfortable Working Space.
If you are sitting down to work at home for a significant period of time each day, then you want to make this space as welcoming and comfortable as possible. Start with a comfortable chair. If you are sitting comfortably, you are likely to be more productive. Without having to take breaks to stand up and alleviate any back pain from a less comfy chair, you are already going to get more done.
Make sure you have a large enough desk to accommodate everything you need for your working day. And keep that desk clutter free! As they say, clear space, clear mind. Having everything on hand with enough space for your desktop computer, maybe a printer if needed, and keeping that space clear of clutter will ensure you not only enjoy your working day more but also get more done.
It's your working space, why not add a few potted plants to your surroundings and reap the benefits of the improved air quality? Plants in the workplace have even been known to increase productivity.
Have A Decent Office Desktop Computer.
There are so many benefits from having a desktop computer such as these Lenovo office computers. These include being more powerful and having more features than a laptop. Memory, storage, and processing speeds are all going to be very important if working from home, so a desktop computer fit for an office is going to be the answer.
Make sure you have a wireless mouse and a decent keyboard, and of course, a camera and microphone are going to be essential when taking any work meetings online.
Desktop computers are also a more economical option over laptops, which can be very expensive. And whilst you can't move them around the house, the benefit of this is that you are going to stick to your office area and not get distracted by other things going on in the home. It also means you have a dedicated work area that you can separate from other more relaxing areas of the home.
Make Sure You Have Good WI-FI.
It might be stating the obvious, but when working from home you are still often needing to be in touch with colleagues and the online world! It is going to be very important that your WI-FI is up to the job. Make sure it is fast enough for what you need to do so you're not going to be dropping out of those all-important zoom calls.
These are just some of the things to think about when setting up an office at home. By creating a welcoming space that you want to be in, you will create a more productive working environment.