The Madden 24 beta has been released, allowing players to get their hands on the game and experience its gameplay firsthand. In this article, we will focus on the gameplay changes and improvements observed during the beta, specifically in terms of offense, defense, and playbooks.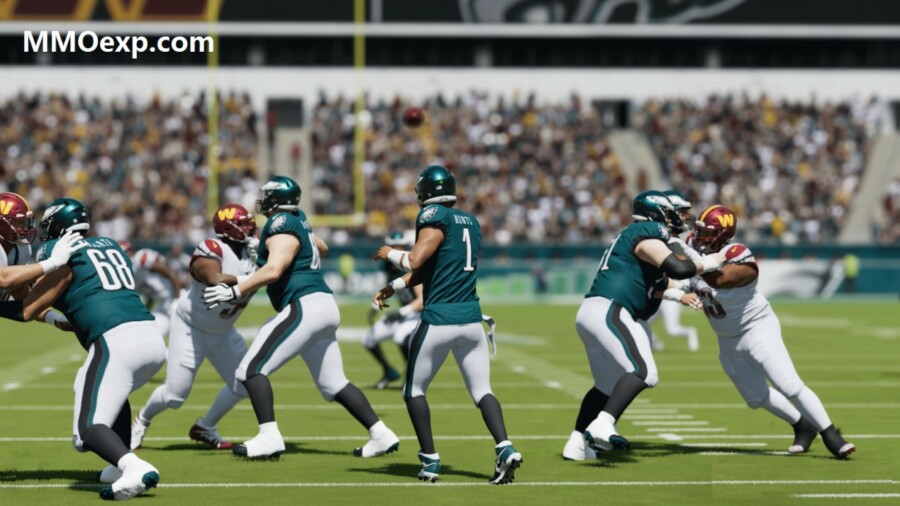 Offense Improvements
One noticeable change in Madden 24 is the improved ability of quarterbacks to escape the pocket. While not as overpowered as Madden 22's escape artist mechanic, quarterbacks in Madden 24 seem to have better mobility and can evade defenders more effectively when necessary.
Another significant improvement can be seen in the offensive line. Madden 23 received criticism for its weak offensive line mechanics, but Madden 24 has addressed this issue. The run blocking has significantly improved, and players have generally agreed on this improvement. Double-team run blocks now result in more successful engagements, and pulling blockers have been enhanced, allowing for more effective blocking in the run game.
Pass blocking, on the other hand, remains relatively unchanged. While the pocket formation seems more consistent, pass rushers can still find success in getting to the quarterback if they exploit the blocking schemes and bring additional blitzes.
Wide receiver catching has also been revamped in Madden 24. Receivers now catch the ball in stride more effectively, even when passes are slightly inaccurate. The animations for catching behind the receiver have improved, with receivers smoothly adjusting their body position to make the catch. However, there are occasional instances where wide receivers inexplicably miss catchable balls, which should ideally be addressed before the game's official release.
Playbook Revamps
Madden 24 introduces significant changes to playbooks, adding a variety of new formations and plays. Different teams now have specific formations tailored to their strengths and personnel. For example, the Eagles' playbook features a lot of pistol formations to take advantage of Jalen Hurts, while the Colts' playbook incorporates plays suited for a player like Anthony Richardson. The Saints playbook includes plays inspired by Taysom Hill's unique skill set.
The developers have also made an effort to diversify the meta by removing some popular formations from previous games. Gun tight has been largely removed from playbooks, while tight offset and tight end formations remain. The focus has shifted towards compression sets and trip sets, which have traditionally been popular formations among players.
Defense Changes
Tackling mechanics have been improved in Madden 24, with new animations for various types of tackles. Well-executed tackles now look more realistic and visually appealing. However, there are still instances of awkward animations and warping, indicating that tackling mechanics still need some refinement.
Block shedding seems to be less effective in Madden 24 compared to the previous beta. This could be due to improvements in offensive line play or reduced pass-rush effectiveness. It remains to be seen whether this will be adjusted before the game's official release.
The Madden 24 beta provides a glimpse into the gameplay changes and improvements in the upcoming game. Offensively, quarterbacks have better pocket mobility, offensive line play has improved, and wide receivers catch the ball in stride more effectively. Playbooks have been revamped to incorporate team-specific formations and plays. Defensively, tackling has seen some improvements, but there are still areas that need refinement, such as block shedding. Keep in mind that these observations are based on the beta and the game's final release may include further updates and adjustments.
The good news is that MMOexp will provide you with follow-up updates if you want to know more about the latest information on Madden 24. MMOexp is the best provider of Madden 24 Coins & MUT 24 Coins, the main currency that can be acquired and used in Ultimate Team Mode. MUT 24 Coins can be used to buy contracts, player cards packs, or replacement player items, Buy MUT 24 Coins on MMOexp can help players easily form a more effective team in the game.
Read Next: Best Thermometer Apps – Want to Know the Current Temperature?