A Heart Logo is one of the most loved logos all across the globe! Besides, love has its own charm and once in our lifetime, we fall in love with someone special. However, today's topic is not about finding true love. Also, we at BFWR love logos and that love has made us choose some beautiful heart-shaped logos out there on the internet. Moreover, some of the most renowned brands use such designs for marketing purposes too! Also, you can find a lot of them in the advertisements that they show or in promotional activities that they undertake.
Besides, people use them for various purposes. Therefore, if you are looking to woo your better half on a special occasion, there are a few such designs too! Also, you can opt to use these designs for various other purposes as well. Especially, if you are one of those lovers who love to undertake unique creations for a gift, this is for you as well. Moreover, you can always make something huge out of these designs. Also, these designs depict a lot that you might not be able to decipher at one go. However, if you look close enough, you can understand the gist of the design pretty easily. Hence, it is necessary that you choose the design suited to your needs and move forward.
Besides, in this post, you will see different kinds of Logo Design based on Heart concept.
Heart Logo Designs
[sociallocker]
Souper Woman
Valentino
Care Cruiser Golf & Gala
So Much Love
Uturat Publishing
Laugh Lover's Ball
Emma & Jonathan
Scholar Shares
Minimalistic First
Team Disaster
Baked By Betsy
Per Agge
Dating
heartry
Sweet heart
CARING HEART
HeartBreak
Two Love Birds
Mediterranean Transplantation Center
Invited Guests
Once for Life
Dancing Heart
Plant Lovers Garden Gallery
AHA gala
Lionheart health Logo
asi
Wine Luver
Chocolate Lovers
Heart and Soul
Black sun rising
Kunstwerk
Forbidden Love
Pathos
GRANIN
MyLoveTale.com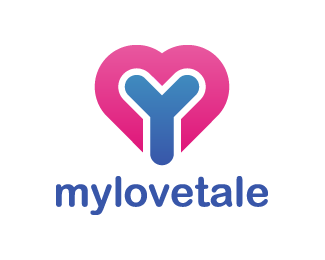 Purpose of the Heart Logo Designs
Moreover, these designs are best suited to cater to a lot of needs. There are wide applications of these designs in today's world. Hence, it is extremely necessary to have a look at more of these aspects. Accordingly, you can choose a design that will best depict the situation that you are trying to portray. Also, let us have a look at some of the major purposes –
1) In Charities
Charities often deploy these designs in order to attract more investors.
Also, these appealing designs compel the trusts to donate more funds.
However, this is a great initiative as all these charitable trusts are always in a dearth of funds. Also, they require more fund allocations too.
2) At famous places
Moreover, if you hail from Mumbai, you must have seen the famous I Love Mumbai giant logo at a few places. Besides, this serves the purpose of attracting more visitors to the city.
Also, these spots are too famous for clicking a selfie or two for the tech-savvy generation.
They serve as a prime hotspot for tourists.
3) At resorts and hotels
Moreover, many luxury hotels and resorts deploy these tactics for their own benefits.
Also, you can spot many of these or analogous designs at many hotels.
Besides, these add to the appearance of the property and everyone loves decorations.
Also, these logos are very carefully thought out in order to be placed strategically in hotels. Moreover, this keeps in mind places where maximum visitors pass through. Especially, the receptions of hotels or entrance areas.
4) For Companies
Certainly, many companies look forward to deploying some of these designs.
There are a few including Airbnb and Thomas Cook who have already set the tone for others. Besides, these kinds of logos immediately attract more customers.
Moreover, these logos can be a little awkward to look or even think about at first glance. However, for a business that thrives on gifts, dating and other love-related ideas rely on this type of logos. Also, love is the central theme of the sites and heart-shaped logos can really bring the idea on the horizon. Especially, a well-thought logo design can effectively use a simple icon to leave a deep enough impression for the public. Also, a memorable logo is always a plus if one wants to ensure first-time visitors to their websites will return in the future.
Source: Logopond.com[/sociallocker]