The internet allows us to connect with any person across the globe. And this connection gets, even more, deeper when things happen face to face. Here we have gathered together a list of video chatting websites that you can use to chat with people across the seas. So without further ado, here are 7 Best Video Chat Websites:-
Benefits of using these sites
There are many benefits of using these sites for video chatting. First of all, you can protect your privacy. No one will know what you are doing as you will be able to create an alias for interacting with strangers. Another benefit is getting out of boredom. Meeting strangers can be both scary and beautiful thing. If you are careful and know what you are doing, you should not worry about getting fooled or mislead by the stranger.
Most of the chat rooms rely on privacy of the user. You start as a stranger with your image hidden. After chatting with a stranger, you can opt to show your photo or share your live feed. There are also pros and cons related to each of the video websites.
In the end, you get the chance to meet people. This is good if you are feeling boredom or lack the social skills to meet new people in public.
Precautions
One more thing that you should always be wary about is to ensure your full protection. Never ever share any sensitive information that can put yourself in danger. In these sites, only you are completely responsible for your safety. Many video sites do take precautions and keep warning you to not share sensitive information with strangers.
Recommended for you:
Best Free Chat WordPress Plugin
Best Hard Drive Space Analyzers
7 Best Video Chat Websites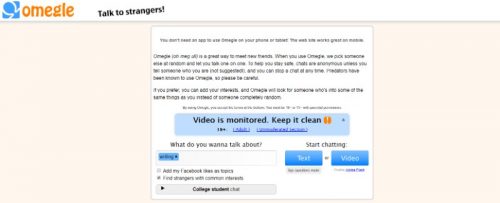 Omegle is one of the popular online video chatting platforms for strangers. It initially started out as a text-based chatting platform for people to meet strangers. Then it incorporated video chatting as well. There is also a function that allows you to add your interests so you can find someone with whom you share something in common.

TinyChat helps you create online webcam chat rooms for you and your friends. You can use this to have private video chats with your friends. There are also public chat rooms that you can use to make new friends anonymously.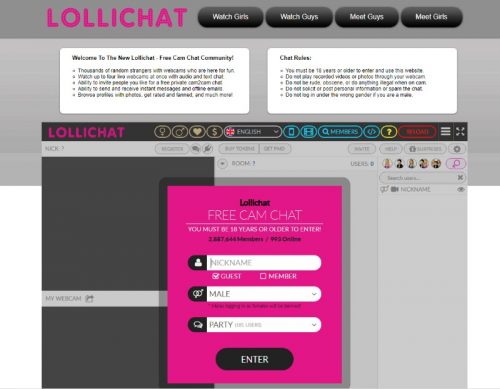 Lollichat is a free to use amateur video chatting community for adults. This is a place where you can meet new individuals from all over the world. You will be allowed to pick your chat partners by gender. If you find someone you like, you can also invite them to have a private chat with you. There is also a feature that allows having four active webcams at once.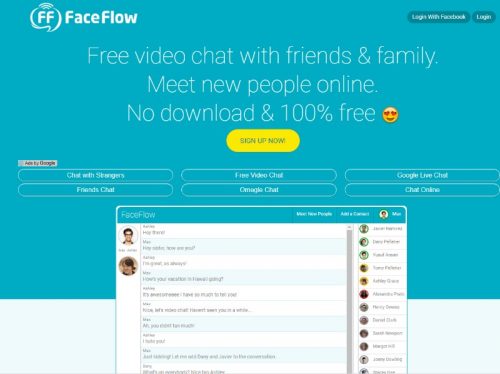 FaceFlow isn't like any of the other video chat rooms out there, in the sense that it doesn't broadcast video all the time. When you log in, you will take to a text chat room where you will be conversing with some strangers. And after you have added them as friends, only then will you be allowed to enter into a video chat with them. The service does require you to make a free account, and you will also be able to add a description of yourself.
Chatroulette is similar to many of the above video chatting websites. It hooks you up with another individual using a peer to peer connection. However, there are no public chat rooms, and you will be connected to any other person totally randomly. You also don't have to sign up to use the service.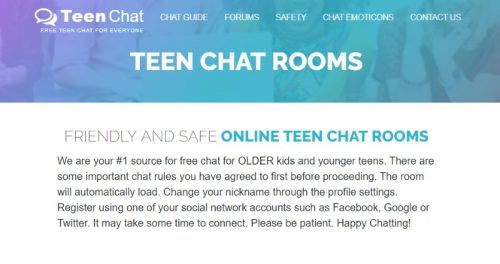 Teen-Chat, as the name suggests, is a chatting platform for teenagers. Once logged in, you will start off in a room where you can text or broadcast your video. You will also be able to read or see other broadcasters using the platform. Once, logged in, see other people online and you will be able to start chatting with them privately as well. Do note; you will not have to create an account to use their services.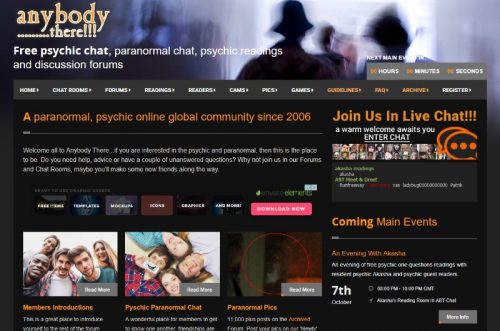 Anybody There is another video chatting website. Here you can search for people to chat based on shared interests. Once you find someone, both people have to accept the chat request and then they can start to converse. Mediums of chat include audio and text, besides video, and you will not be required to create an account to use the site.
No matter which among these video chat websites you like, it's important for you to have a really strong and stable internet connection to enjoy a lag-free video chat experience. Browse through this list so you can make an investment that's perfect for what you really need.
Frequently asked questions (FAQ's) for Video Chat Websites:
What is a video chat website?
A video chat website is an online platform that allows users to communicate through video, audio, and text messaging. Users can connect with others around the world in real-time.
What do I need to use a video chat website?
You need a device with a camera and microphone, such as a computer, smartphone, or tablet, as well as a stable internet connection.
Are video chat websites safe to use?
Most video chat websites take measures to protect users' privacy and security, such as end-to-end encryption, password protection, and moderation of content. However, users should still be cautious about sharing personal information and use their own discretion when interacting with others online.
How do I find people to chat with on a video chat website?
Many video chat websites have a random chat feature that connects users with a random person for a one-on-one chat. Some websites also allow users to search for others based on interests or location.
Can I use video chat websites for business purposes?
Yes, many video chat websites, such as Zoom and Skype, offer features specifically for businesses, such as screen sharing, virtual backgrounds, and conference calls.
Do I have to pay to use a video chat website?
Many video chat websites offer free basic features, but some may require payment for premium features or to remove ads.
Conclusion
Best Video Chat Websites are a great way to stay connected with people across the world. With the wide array of video chat websites, you can start connecting with your friends and family on the go. Whether you want to connect with a group of friends or have an online business meeting, there is a website suitable for you. You can also find websites that offer free video chat services, so you don't have to worry about breaking your wallet. So go ahead and start exploring the possibilities of these video chat websites and make the most of them.
Read Next: Best Twitter List Manager To Manage Your Twitter List