Working on a slow system is one of the most daunting tasks. It can ruin your mood and efficiency to work. Using a slow-speed system for office can decrease your employee's efficiency to 50-70% only. Therefore, it is important to take appropriate actions on time and boost your laptop or computer speed.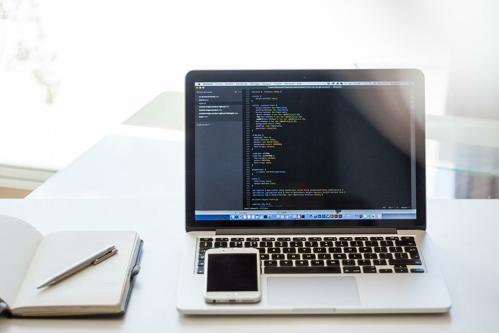 Keeping unwanted files, programs, malware attracts, and high data storage in hard disks are the biggest culprit to decreases your system speed. Let's learn the ways how you can deal with these issues;
Older machines most usually suffer from fragmentation. Because every bit of data is stored in their single drive. Your machine travels further after reading all the data stored in a drive which takes time and lets you trouble with slow data processing. The best trick to deal with this issue is to divide your system storage drive into subpartitions or use cloud storage. You can also install external devices or use inbuilt software like Mac has Time Machine that takes backup of your files and stores them on the external hard drive. You just need to set an interval like daily, weekly, or monthly. The system will automatically transfer data after a fixed time.
Delete unnecessary system resources
Most of the time, people keep downloading files and forget to delete them when the need is over. But the accumulation of unwanted files weighs down on your system. So, finding the duplicate and unwanted files here and deleting them on time can help your system to work smoothly. You can either use software to delete files or if you have time to invest, you can start deleting files manually. But be careful and check every file before deleting than to regret losing important information.
In the same way, you can also uninstall programs directly from the app that have not been used for a longer duration.
It is frightening that these days malware can easily attack the modern web in many ways. The untrusted opening site, downloading files, or just a click on pop-up message can send them an invitation to attack your system and slow down its speed. Not only these, but malware can also steal, destroy, or leak your system data. Fortunately, this serious issue also has a solution. You just need to download and update system security software that protects your computers and laptops from malware attacks. The software keeps on scanning your system if it finds something suspicious on your system.
Disable automatic updates
Generally, people do not advise disabling automatic system updates because it is the safest way to keep the system secure. But when these updates are making your system slow, there is no harm to disable them for some time and work on the fastest system. You can enable them when you leave the system idle for a longer duration. The system will take important updates and protect your data from cyber-attacks. You can also use the latest version of the software with all security features.
Hope the above information will help you improve your system speed. Give a try to these tricks and enjoy the high-speed computer or laptop.