In recent years, more and more industries are taking inclusivity a lot more seriously. The gaming world, specifically, is embracing the diversity of players and acknowledging that accessibility is not merely an option but an essential component of the gaming experience more and more. Whether you're a college student looking to upgrade your setup or a senior hoping to get into games for its associated benefits to dementia care, here are some tips for a more inclusive and fulfilling gaming experience.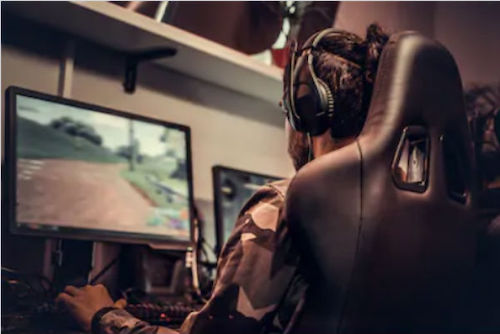 Check Out Accessibility Organizations and Forums
Accessibility organizations are invaluable resources when it comes to looking for specialized gaming equipment because their mandate is to give guidance, support, and advocacy for accessible gaming.
For example, The International Game Developers Association's Special Interest Group on Accessibility is a community of game developers, players, and researchers focused on promoting accessibility in the gaming industry.
You also want to check out online gaming forums of inclusivity. Such online forums are essentially dynamic hubs where gamers from diverse backgrounds share their experiences, insights, and recommendations regarding accessible gaming equipment.
Consider Future-Proofing
Future-proofing means selecting equipment that will remain relevant and usable for an extended period. Gaming equipment can be pricey and specialized ones even more so. It's a good idea to prioritize equipment you'll need and use for a while.
You want to look for equipment that can be upgraded or adapted to accommodate changing accessibility needs. For example, some adaptive controllers allow for custom button mapping, which can be adjusted as your needs evolve.
Then, check that the equipment is compatible with upcoming gaming platforms or technologies.
Read the Warranty
Again, you don't want to spend money on gadgets that won't last. That's why before you buy anything, it's essential to read warranties.
First, understand the terms of the warranty. For example, some warranties only cover specific types of damage or defects. Then, some retailers or manufacturers offer extended warranties for an additional fee. Consider whether this extra coverage is worth the investment, especially for more expensive equipment.
Keep in mind also that reliable customer support is as important as the warranty itself. Find out if a manufacturer or retailer has a good reputation for resolving issues promptly and efficiently.
Look for Customization Options
You want the option to tailor many features of your gaming equipment to your specific accessibility needs.
For example, some gaming mice offer adjustable sensitivity settings, allowing you to fine-tune the response to your input
Also, explore third-party accessories designed for customization, like thumbstick extenders. These can greatly enhance your gaming experience.
Plus, some gaming equipment supports the creation of user profiles, allowing you to save and switch between customized settings for different games or accessibility needs.
Remember that accessibility needs vary widely among individuals, so what works best for one person may not be suitable for another. Try out these tips to find equipment that suits your specific needs and preferences.
Read Next: 30 Impressive Healthcare Print Ads