Digital advertising has become an integral part of modern marketing strategies. It offers more precise targeting and measurement, enabling businesses to optimize their ad campaigns and achieve better return on investment (ROI). However, if you are unfamiliar with online advertising, the process of creating and deploying digital ads could be difficult. To make your life easier, we are sharing some tried-and-tested tips to set up and use digital ads effectively. By the end of this post, you will have a better understanding of how to create efficient digital ads that bring results.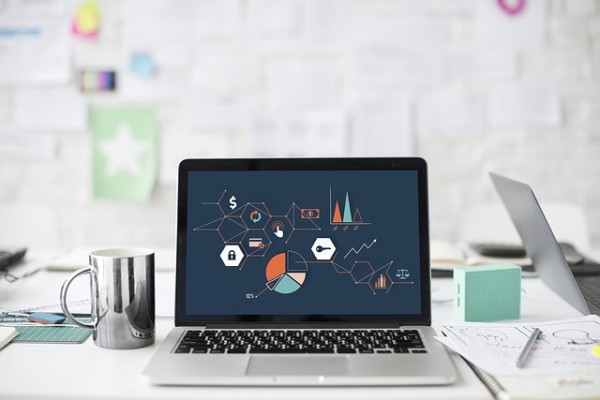 Lay Down An Appropriate Budget 
When it comes to digital advertising, your budget plays a key role. Without an adequate budget, you are just spinning your wheels and going nowhere.
A clearly defined budget will make sure you stay within the parameters of your marketing plan and avoid overspending or underspending. Moreover, it enables you to measure your ROI, helping you determine which campaigns are most successful and allocate future budgets accordingly.
Now that we have covered the importance of setting a budget, let's talk about how to determine it. To begin with, figure out your marketing goals. Depending on your business, your goals could include driving more traffic to your website, increasing brand awareness, or boosting sales. With this information, you can calculate the optimal budget for your online advertising initiatives.
Do not assume you need a hefty budget to make the most of digital ads. Even if you are a small business with limited financial resources, you can leverage digital ads to maximize your potential, especially using Microsoft Bing.
Narrow Down Your Audience 
Narrowing down your target audience is a crucial step in setting up digital ads. Essentially, your target audience is the group of people you want to reach with your ads. To define your target audience, you will need to consider factors such as:
Age: What age range is most likely to be interested in your product or service?
Gender: Is your product or service more likely to appeal to one gender over the other?
Location: Where are your ideal customers located geographically?
Interests: What types of hobbies, activities or other interests are common among your ideal customers?
Income: Which income bracket has the greatest purchasing power for your offerings?
By considering these factors, you can paint a picture of your ideal customer and create ads that are specifically tailored to their needs. It bears worth mentioning that your target audience may change over time as your business evolves or as you expand into new markets. Thus, you must regularly review and refine your target audience to ensure the overall efficiency of your ads.
Optimize Your Landing Page
When a user clicks on an online ad, they are directed to a designated webpage which is called a landing page. The purpose of a landing page is to persuade the user to take a specific action, such as making a purchase, filling out a form, or subscribing to a service. If your landing page is not optimized, you risk losing potential customers, wasting ad spend, and lowering your overall conversion rates.
One of the best ways to optimize a landing page is to focus on a single goal. Be it generating leads or boosting sales, your landing page should be designed to drive visitors toward that specific goal. Apart from that, adding social proof is also a good strategy. Incorporating customer reviews or testimonials build trust and credibility with potential customers. They may serve as a potent tool for addressing any doubts or concerns that visitors may have about the quality of your product or service.
Lastly, keep the interface of your landing page simple and easy to navigate. Avoid cluttered designs that could confuse visitors. Make sure your call-to-action buttons are direct and prominent, so visitors know what to do next.
Who says all digital ads have to be the same old boring static image? Spice up your advertising game by exploring different ad formats.
Video ads are a great way to grab your audience's attention and tell a story in a visually engaging way. It is like having your own mini-movie that highlights your brand's unique personality and showcases your products or services in action.
Carousel ads are another fun option that allows you to display multiple products or features within a single ad. Furthermore, display ads are a classic format. With options like banner ads, interstitial ads, and pop-ups, you can create eye-catching visuals that can direct them to your website or landing page.
With the freedom to target your ads based on demographics and interests, you can ensure that your message is reaching the right people. So do not be afraid to experiment and try out different formats to see what works best for you.
Conclusion 
While digital advertising may seem daunting at first, it is an incredibly powerful tool to grow your business. By following the tips we have outlined here, you will be well on your way to creating effective and impactful digital ad campaigns like a pro. So go ahead and start crafting those killer ad campaigns.