With the technological boost that started nearly two decades ago, project management has become global and massive. Nowadays, the community of people, who are in charge of projects of all possible kinds, is large. Only Professional Management Institute (also referred to as PMI) unites more than 340,000 of members!
Project management is probably one of the best career choices since it gives you a plenty of opportunities for self-realisation, new connections and good salary. You will be able to work in any sector you want. So we present 5 simple things to do to become a project manager.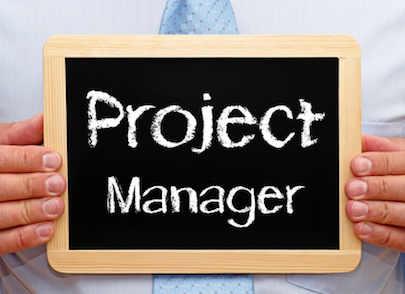 Define and demonstrate your skills
Modern employees practice the new approach to work: instead of blindly following your boss' instructions, managers are expected to play leadership roles. There are fewer and fewer restrictions to provide you with more "space" for experiments. Company founders just understand that it is much wiser to invest in a motivated person demonstrating impressive mind capabilities and skills.
You should be able to communicate – both in oral and written – plan out your schedule, be well organised and flexible at the same time. Of course, it is obligatory to be able to work in a team. It is not just about your knowledgeability and skills but also about your inborn charisma. The more initiative you take, the more responsibilities and options for growth you receive.
Be the first
Gaining experience is another necessary thing to do if you really want to become a top project manager. There is an unrestricted number of different projects you can join! Whatever you are interested in – culture, IT, science – there will probably be something special. Just be first to come and get the position. Never cease to search for new opportunities and keep up to date with information portals that may guide you through the project management field. Don't be afraid of undertaking things you've never done before because a challenge is what you need now.
Find a good mentor
Just because it will make your life much easier. As a young professional (regardless of your age, though), you will encounter many different issues so there must be someone to ask for advice. Coming to a new workplace, seek a person who has the strong understanding of the firm you work at and your industry. Discuss your job and you will be able to see new perspectives and obtain new valuable skills! And learn from your mistakes, of course.
Do your research
Nowadays, practically all existing industries function online. That's why you won't have any issues with finding like-minded counterparts. Don't build your career as if you lived in the vacuum: communicate to expand your circle of knowledge and interests. Check out all possible forums and blogs, as well as social media, and gather everything you judge to be beneficial for your development.
Take up training
Training are what will eventually make you a true specialist. Studying theory is amazing but you can't succeed without practising. So active participating is training gives you an insight into the industry and connects you to potential employers. Not to mention you will get a certificate confirming your skills and qualities. Only make sure you choose right training – not all of them can meet your expectations. Do a pre-research as well instead of joining a first available session.
Okay, that was five easy steps that will lead you to success if only you are bold enough and open to new things!