SEO is a concept that has been around since 1997. However, it is in the past few years that it has picked up attention. In the world of fast digitalization, meeting SEO standards has become a priority for businesses.
Doing this helps improve the search engine rankings of your website, hence improving its visibility, leading to higher traffic and organic growth. While SEO is vital for a business, its standards are tricky to meet. There are multiple bases to cover to get a high ranking on the search engine.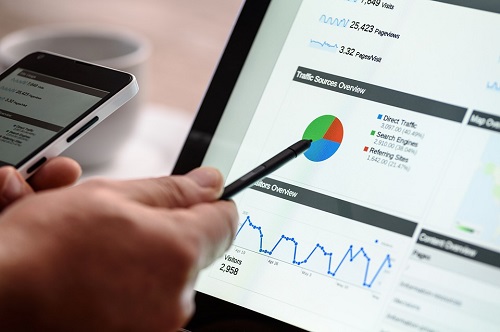 Here are some things you can do to ensure your website meets SEO standards:
Understand The Role Of DA And DR On Your Website
Domain Authority (DA) and Domain Rating (DR) are metrics developed by third-party companies to measure the relative strength and popularity of a website. They do not directly influence search engine rankings in search engine results pages (SERPs).
However, a higher DA or DR can indirectly benefit the ranking. Websites with a higher DA or DR score typically have more high-quality backlinks, which can help improve search engine visibility and increase their chances of ranking higher in SERPs. Additionally, it is seen as more authoritative and trustworthy, leading to increased traffic and engagement.
For many, the DR vs DA debate can be tricky. When deciding between DA and DR, it is necessary to consider your specific needs and the goals of your SEO campaign. Either metric can be helpful if you are primarily interested in identifying potential link opportunities. However, it may be useful to compare both metrics to get a complete picture if you are looking for a more comprehensive assessment of authority and quality. Ultimately, the choice between DA and DR will depend on the individual needs of your website and the metrics that best align with your goals.
Use the right tools to identify relevant keywords and phrases that people are searching for in your niche. Include these keywords in your website content and metadata.
Conducting keyword research is necessary to meet SEO standards because it helps you understand the phrases and terms people use to search for information related to your niche or topic. You can improve your chances of ranking well in search engine results pages (SERPs) for relevant search queries by using these keywords in your content and metadata.
Here are ways to achieve this:
Target the right keywords: By conducting keyword research, you can identify the specific keywords and phrases that your target audience is using to find information related to your business or topic. Doing this helps you create content that is relevant and useful, increasing the chances of your content being found by search engines.
Optimize your content: Once you have identified the relevant keywords, you can use them strategically in your content to improve its visibility in SERPs. Using keywords in your page title, headings, and throughout your content can help search engines understand the topic, making it more likely to show up in relevant search results.
Create High-Quality Content
Write content that is informative, engaging, and useful to your target audience. Visitors are more likely to engage with your website and share your content if they find it valuable, informative, and interesting. The more visitors you attract, the more search engines consider your website authoritative.
Moreover, visitors are more likely to spend more time on your website if your content is high-quality. Search engines interpret longer time spent on your website as a signal of good user experience, indicating that your website provides valuable content to your users.
If the visitors like your content, they are more likely to engage with your website. They will leave comments, share your content, and link to your website, which can all help improve your SEO.
Ensure that your content is easy to read. You can do this by including headers, subheaders, and bullet points to make your content easy to navigate. A clear and concise writing style with visuals can be interesting to the eye. Also, understanding the needs of your users is essential to providing them with a satisfactory experience.
Optimize your website speed by compressing images, minimizing code, and enabling browser caching. A fast-loading site can improve user experience and boost your search engine rankings. Site speed is particularly vital for mobile users, who make up a significant portion of the website traffic. Faster loading times can improve the mobile experience, which can help boost your rankings in mobile search results.
Slow loading times can lead to page abandonment, negatively impacting your SEO. Visitors are more likely to leave your website if it takes too long to load, resulting in a higher bounce rate and reduced engagement.
Hence, you should compress images to reduce their file size without sacrificing quality. Use appropriate file formats like JPEG, PNG, or SVG. Moreover, browser caching can help reduce the loading time of frequently visited pages. Set the expiry dates of your website's static resources, such as images and CSS files, so they are cached in visitors' browsers.
Build High-Quality Backlinks
Getting backlinks from reputable and relevant websites can improve your website's authority and boost your rankings in search engine results pages. They also help drive referral traffic to your website, which can lead to increased engagement, conversions, and sales.
Creating high-quality content, guest blogging, and collaborating with other businesses or websites are a few ways to achieve this.
Focus On A Mobile-Friendly Design And User Experience
It is necessary to ensure that your website is optimized for mobile devices because the majority of internet users access websites through their mobile phones. Achieving this requires using a responsive design, optimizing images and videos, and ensuring fast loading time.
Moreover, you should focus on providing a positive user experience. Ensure that your website is easy to navigate and provides relevant and valuable content. Remember that your navigation menus should be concise, organized, and include a search bar to help visitors find specific content.
Conclusion 
It is safe to say that Search Engine Optimization is now a necessity for growth. It can improve your website's visibility, credibility, user experience, and competitive advantage. While it does require an investment of time and resources upfront, the benefits of increased organic traffic and improved search engine visibility can be long-lasting.