Collision avoidance systems are immensely useful for both private drivers and fleet operators. These systems help vehicles to avoid road crashes, which happen to be one of the main causes of premature death in the United States. There are two main types of collision avoidance system: driver operated and automatic.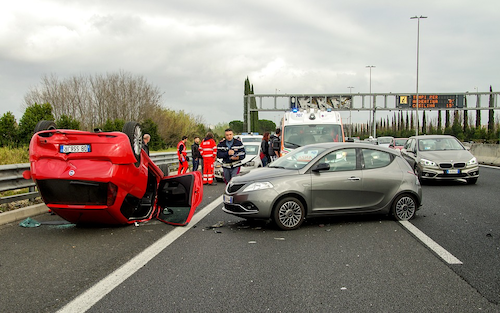 Driver operated systems use sensors to detect an oncoming object. They then use an alarm to alert the driver of the potential for a collision so that they can take action themselves. Automatic systems are linked directly to the vehicle's brakes and engine. When sensors detect a potential collision, they automatically take control of the vehicle and slow it down or take evasive action regardless of whether the driver is able to respond. However, options like ELD systems automatically keep track of things that are otherwise difficult for truckers to take care of. You may click here to learn what advantages you can have using this system to strengthen your trucking business and avoid unwelcome situations. All collision avoidance systems rely on sensors. Here is a guide to the most commonly used sensors in these systems.
Laser 
Like most of these sensors, laser sensors work using the principle of reflection: the same principle that RADAR systems use. A beam of light is sent out, which then naturally reflects and travels back to a sensor, which can gauge distance. Laser sensors work well at detecting solid objects such as walls, but they perform poorly when attempting to detect soft targets like clothing. This makes them relatively limited in use with crash avoidance solutions intended to stop vehicles from hitting people that are not in vehicles.
LED
LED sensors work using the same principle as laser sensors – by bouncing light off objects. Unlike laser sensors, LED sensors are relatively short range. They use Light Emitting Diodes as their light source. This means that they are only of limited use on the roads. They are, however, very useful and economical in factory and warehouse settings. They are commonly fitted to forklift trucks that need to operate in very tight spaces.
GPS RF
Unlike the previous two systems discussed in this article, GPS Radio Frequency sensors do not operate using the principle of reflection. Instead, they use GPS receivers to sense where in the world a vehicle is travelling. Each vehicle is connected using a Radio Frequency system to a central data bank. When one vehicle using the system approaches another, a warning is given. These systems are not useful for stopping general collisions. Instead, they are used in large fleets to prevent crashes occurring between vehicles belonging to a single company. These systems were pioneered in the railway industry and have seen only limited use in road applications.
Millimeter Wave 
Millimeter wave frequencies are relatively long range and are not subjected to much radio interference. This makes them extremely useful for on-road collision avoidance. Most self-driving cars use these sensors because of their high reliability.
Ultrasound 
Ultrasound waves consist of any sound wave above 20 KHz. These are relatively reliable but can be offset by things like wind. Most short-range collision avoidance systems used for things like parking operate using ultrasound waves. Ultrasound sensors are not suitable for high-speed collision avoidance.