Regardless of your company's size, you will face various issues when it comes to the security of the building, the personnel, and other essentials inside. There are not enough people to hire just to look after every post in the office.
Burglary, internal theft, and other issues can happen; people can be creative when committing a crime. The only viable solution to reinforce your security is to hire a reputable CCTV monitoring service provider to help you ensure and strengthen the security and safety in your building.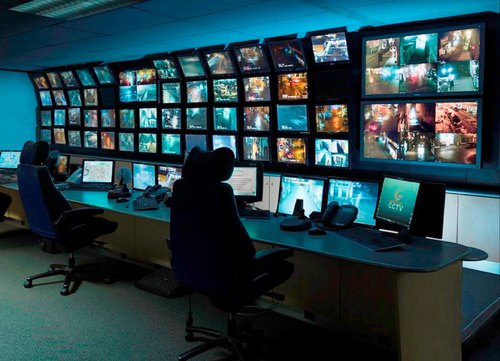 A reliable CCTV monitoring company can ensure that there will be immediate response and spotting of intrusions through their extensive and advanced equipment. Their trained staff will monitor your building as well as other areas to guarantee top-caliber surveillance. They also provide comprehensive feedback to their clients regarding potential security issues in their office.
What do these CCTV companies do?
The CCTV monitoring service provider has IT security professionals that can quickly determine and settle on-site security issues. As part of their service, they can send immediate alerts to the local authorities whenever security breaches happen.
It acts as a warning to potential burglars and puts a stop to whatever nasty things they're planning. Since they are the knowledgeable ones in this business, they will make everything easy for you by providing a CCTV monitoring software so you can access the streaming anytime, anywhere.
Firms who already have existing video surveillance don't have to let them go since the CCTV monitoring service provider will handle your security system's vulnerabilities.
Type of services
Video surveillance
The CCTV monitoring service provider team is responsible for setting up the video monitoring equipment and linking it to a central base that will be regularly monitored by the personnel.
The surveillance team will also be installing and overseeing video recordings in public locations. You will realize if the firm you paid is legit since they will have skilled personnel who are fully aware of a CCTV monitoring's technical, legal, and ethical requirements. The essential thing in a surveillance system is the ability to keep other individuals' privacy while checking on questionable actions simultaneously.
Guaranteed safety
Since business owners will have to invest in a high-quality security system, they expect top class service from a CCTV monitoring service provider.  A trustworthy monitoring service provider will let their team leader check and review their CCTV staff's tasks and output.
They will not leave their subordinates without verifying their work. A regular and unannounced audit is conducted by the team leader to maintain the quality of performance, providing maximum security to their clients.
The company that they have been monitoring will not see any interference or disturbance from the seasoned CCTV operators while ensuring the safety and security of the building.
CCTV report
Anything captured by the CCTV has a proper record in case someone needs it in the future. That documentation comes with a comprehensive report. Essential details like the camera location, camera number, timestamp, zone, and other related data will be in the CCTV report.
The CCTV monitoring service provider that you've hired will ensure that their CCTV system collects all the facts so you will not miss a thing. Future disputes and issues, whether internal or external, can quickly be corroborated through the CCTV report.
Hence, firms are meticulous when it comes to maintaining a CCTV report. It doesn't seem to be necessary now, but when the time comes when theft or conflict arises, the report will come in handy.
Regular maintenance
Unclear images, camera malfunction, blurred recordings, and other common issues with CCTV systems can be critical to the business operation. This scenario can be a threat, especially when a staff familiar with the cameras' locations will see it as an opportunity to do suspicious endeavors.
They can easily get away with it since the CCTV didn't capture them for some technical issues.
Cases like these can be avoided when you choose an expert CCTV monitoring service provider. Part of their job is to conduct regular equipment testing to ensure the needed quality surveillance is served to their clients.
The inspection will cover the camera operations, light conditions, audio quality, remote control performance for zooming in and out, motion, and other detection.
An expert CCTV operator will cover all the necessary aspects of the systems, and sometimes include other extras to ensure that everything is on tip-top condition. There are standards to these systems, and so they'll know what needs fixing, repairing, and updating.