Pinterest is a visual ideas-fest where you can snap up astonishing ideas, and find fabulously creative takes on any subject imaginable. Collecting the images you love on pinboard-style pages is a pretty addictive pastime.
But Pinterest users expose themselves to a particularly privacy-invasive tracking system. Most social media apps collect your private information and track your clicks across the internet, and Pinterest, with its large global network of enthusiastic users, is no exception.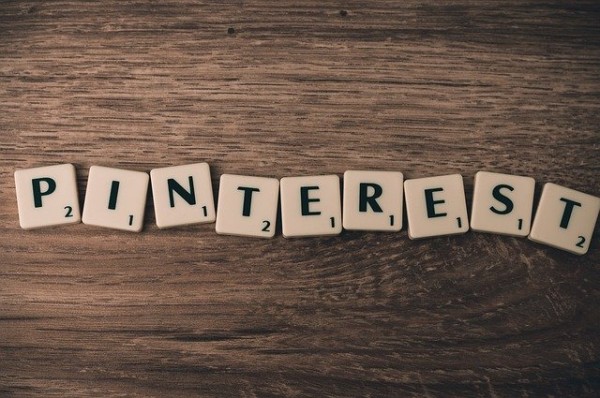 Problems arise when users either do not realize the extent of the privacy invasion or don't care because they find the platform so useful. So let's do a quick review of the issues to decide whether 'keep' or 'delete Pinterest account' is the best choice for you.
SECURITY VS PRIVACY
While poor privacy controls will influence the security of your online accounts, security and privacy issues are two different concepts.
Online security is usually a list of actionable tasks, such as creating strong passwords, being vigilant about phishing, and taking steps to prevent hacking.
Privacy protection is a way to limit the amount of personal information that apps gather about you to sell or make available to third parties.
You cannot use any app without providing basic information (data) about yourself. Even apps that can be used without creating an account will unavoidably gather some information about you while you use it. This is normal, as this flow of information between your actions and the app allows you to do what you intended.
WHEN DOES THE FLOW OF INFORMATION BETWEEN THE APP AND YOU BECOME INVASIVE?
When the app and/or the website or platform collect more information than needed to perform the intended function, the data collection process becomes invasive.
When the platform collects the information to share that information with third parties for monetary gain, the data collection process becomes particularly invasive, as you may not be aware that the commodity (your data) is being traded.
This invasive form of data collection is a standard and a ubiquitous practice across social media platforms, e-commerce stores, and most websites across the internet.
WHY THIS OBSESSION WITH TRACKING USERS?
Social media accounts and many other applications are free to use. However, the applications consist of highly intricate and clever computer coding, which costs money to establish and maintain. Companies like Pinterest have to make a profit from something, or there would be no point in paying for all the coding expertise and making it available to the public free of charge.
So far, so good.
PINTEREST IS A TARGETED ADVERTISING MARKET RESEARCH TOOL
Think Amazon for a moment. As a shopping site, it is advantageous to both parties to make sure you can find what you want, and also to learn about similar or complementary products that may be useful to you. Amazon employs an immensely powerful behavior-based algorithm that uses every bit of personal information and history they have about you, plus your reading- and click behavior on the Amazon website, plus your behavior across a vast number of unrelated websites, to propose items that fit your needs as accurately as possible.
Pinterest operates in the same way and is essentially a very clever market research tool. By tracking your pins, shares, likes, and online behavior, they learn enough about you to show you advertisements for products that have a very high chance of being exactly what you are looking for. In online language, they use your data to optimize the relevance of the content offerings (your feed).
IS THIS INTENSIVE SCRUTINY GOOD OR BAD?
As far as finding what you are looking for (content, products, ideas) as fast as possible, and as accurately as possible, there is nothing 'bad' about learning what your preferences and likes are. If you love most of what they put in front of you, it could save you a lot of time and introduce you to new ideas you may not have been aware of.
It becomes bad when the company does not inform you that they are engaging in this way. Although Pinterest implements a highly invasive data collection system, they are more honest about the lengths they go to, and their privacy policy is also easier to understand than that of most other apps.
It becomes extra bad when third parties engage with your data in an unscrupulous way.
WHO ARE THESE THIRD PARTIES MENTIONED IN PINTEREST'S PRIVACY POLICY?
In this context, third parties are anyone that has any interest in selling anything to anybody, and any third party can potentially gain access to this type of information. In Pinterest's case, the majority of these 'third parties' are simply companies who manufacture a product that they would like to sell, and by opting into this network of data gathering, they are picking a smart, economical option to advertise their product to the people most likely to make a purchase.
CAN PINTEREST GUARANTEE THE INNOCUOUS USE OF YOUR PRIVATE INFORMATION?
As stated in Pinterest's terms of use and privacy policy, they cannot, and neither can any other social media platform. While most companies, including Pinterest, do take care to use the information responsibly, their stance is that they cannot be held responsible for the actions of these third parties.
WHAT INFORMATION DOES PINTEREST TRACK?
The short answer is everything. Your personal info, every click you make on the site, plus the sites you viewed before and after you use Pinterest, payment information, purchases, IP address, your location, the device you use, your shares, likes, and uploads.
Again, Pinterest's aggressive data collection behavior is not unusual, and if they want to make sure you see appropriate, interesting ideas and pins in your feed, most of the tracking is necessary for their algorithm to present you with items that are most suitable to you, based on your past choices.
7 PRIVACY TIPS FOR PINTEREST USERS
Although we do have a few privacy tips for Pinterest users, you should keep in mind that your information is already out there and being used to serve you targeted advertising in even web content based on your known preferences.
Deactivating or deleting your Pinterest account to start fresh from scratch, is an option. This time take a few precautions, or just limit future data collection because, well, Pinterest is a huge buzz!.
1: Disconnect social media accounts
While it is possible to disconnect Pinterest from linked social media accounts (Settings > Social Networks) it may be rather pointless if you've been using both accounts for a long time. If this matters to you, delete your Pinterest account and start fresh, using more of the tips in this section.
2: Sign up a little more secretly
Create a new email address to sign up for the service and don't use it for anything else. Don't use your real name, address, phone number or other personal details. While you are at it, why not have some creating a complete new Pinterest persona?
3: Never log in using other accounts
Never use your convenient Gmail or Facebook account log-in function to sign up for any service. Doing so will inextricably link all your other private information in a vast network across the internet and is the death of internet privacy.
4: Opt-out of personalization
You can opt-out of tracking on Pinterest's site, but also add the option to deny tracking when you visit websites that have Pinterest sharing functionality. Disable both of these functions.
5: Hide your profile from search engines
Pinterest's default setting is to allow search engines to find your Pinterest account and display your profile and content in their search results. (Settings > Account Basics > Search Privacy). It could take up to two months for search engines to omit your profile from search results.
6: Create secret pinboards
The items you pin to your secret or private boards won't be publicly available. You should, however, note that Pinterest will still use the data to show you relevant posts, so it's not just your secret, it's a secret you share with Pinterest.
7: Special mention: Tracking on your mobile device
A special cautionary note: If you split your internet activity between different devices such as a laptop, desktop, tablet, and phone, you have to repeat the privacy set-up on each device. You may, for example, deactivate location tracking on your desktop, but if you browse your social media accounts on your phone with an active geolocation signal, the point is moot.
GET EVEN BETTER PRIVACY BY BLOCKING TRACKING AT THE ROOT
The elephant in the room? Your choice of an internet browser. Google's vast advertising-income derives from their outstanding ability to bring sellers (third parties) together with buyers (you), and again, this ability depends on tracking your every move around the web.
If you can't use Mozilla Firefox, Vivaldi, Opera, or Safari, at least add a reputable browser extension to block some cookies and minimize tracking without breaking website functionality.
BETTER PRIVACY IS BECOMING A POPULAR PREFERENCE
It's well worth your time reading the quick Electronic Frontier Foundation's quick anti-surveillance guide, and they also offer an excellent browser extension called Privacy Badger to help you avoid the most glaring privacy invasion practices. The internet is a vast and wonderful source of information and pleasure. Let's keep enjoying it.