Are you looking for the best Android Calendar App? If you do, then you have come to the right place.
But, why would you need a calendar app in the first place?
Let's explore.
Keeping yourself organized is a big task. With events, meetings, job tasks, traveling, family and other work schedules, it becomes tough for professionals to keep track of their work and life.
The default Android calendar app has its own benefits, but it's far from being perfect and that's why today, we will list the best android calendar app to keep you organized and productive.
The basic calendar app comes with the calendar and does not try to innovate or help users to find the best possible way of approaching of managing the month's planning. The basic android calendar app fails miserably in this department with just a bland, out of the shape app that just does the job with no sense of innovation.
The good thing about having a bad Android calendar is that now developers can focus on more innovative solutions and that's why we are going to list the best Android calendar apps to keep you in much better shape throughout the year. Normally, I love to schedule 2 weeks of my work in advance.
Let's start with the Best Android Calendar Apps list. [Everything about technology at Androidkin.com]
1. Google Calendar
License: free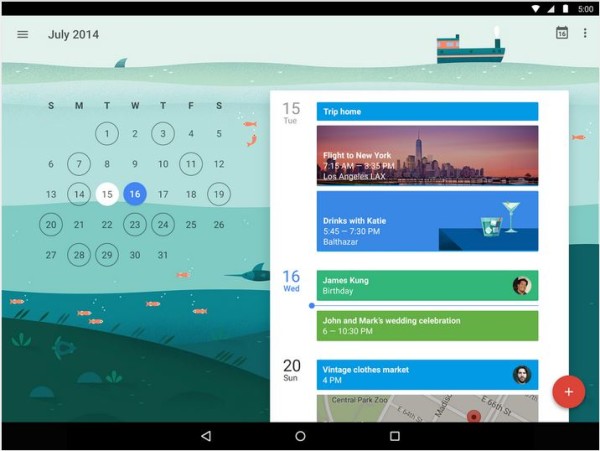 No one beats Google in terms of simplicity and functionality. The simple Google Calendar app is famous and already been used by lots of people across the world. With great UI and ways to set your schedule according to the perspective of a day, month or a year — the app does it all.
The app can be a great choice for people who are already using Google calendar on the web. With a similar layout, it would take minimal time to get started. The app has minimal UI and you can get used to it in hours.
Download. Google Calendar
2. Sunrise Calendar
License: Free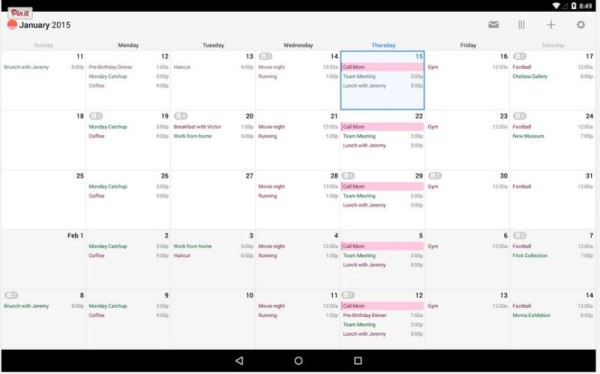 Sunrise Calendar app is in the news for the past month or so. Yes, it got acquired by Microsoft and this proves a lot for the capability of the Calendar. The Sunrise Calendar has an amazing UI to work with. With an instant look at the upcoming events, better controls, and a weekly view, the app is here to stay.
People who love categorization will love this application. You can set different sets of workouts, which in turn change the icon of the schedule.
Download: Sunrise Calendar
3. SolCalendar
License: Free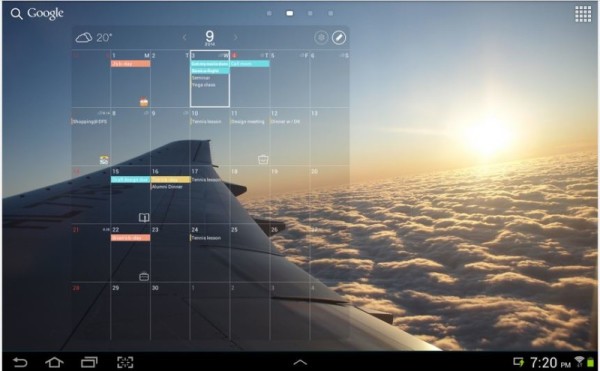 Looking for something different? Then, SolCalendar is for you. This calendar app has all the basic calendar features, but also boasts some uncanny features that will keep you hooked for a good time.
SolCalendar offers weather reports, which can be used to set up the schedule. With Google tasks sync, you can customize the app. It also supports unique stick packs. Another feature that makes the SolCalendar different is gesture-based navigation.
Download: SolCalendar
4. Cal
License: Free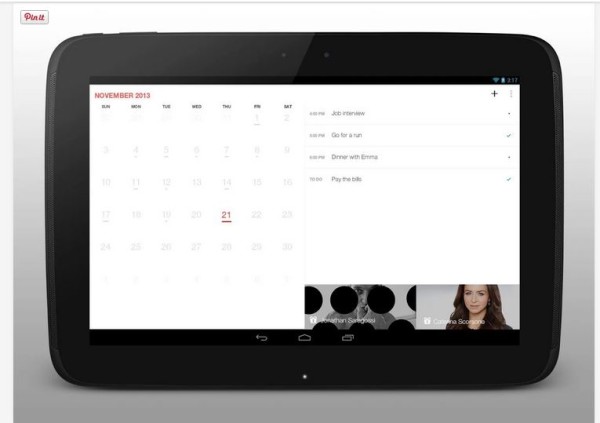 An amazing looking app that embeds all the basic calendar features. The design of the app is the greatest feature. The app can be used to add To-Do list, which is also the strongest point of the application.
Other features include chronological listing, shaded blocks and more
Download: Cal
5. Jorte Calendar
License: Free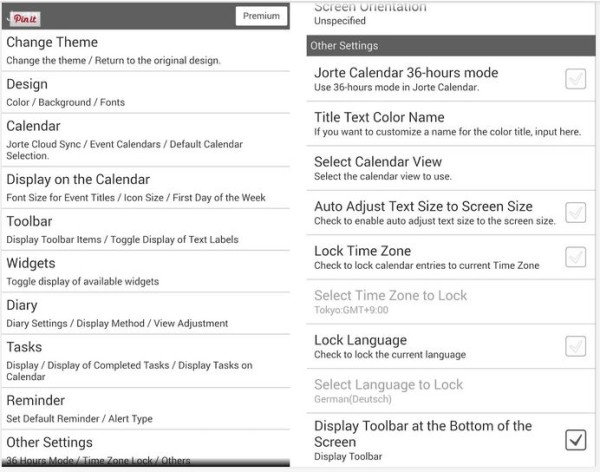 A great calendar app with options to help businesses increase their productivity. It can be synced with Google task and it also supports google maps such that you can use it to locate your next meeting and other important location.
The app is best useful for business professionals.
Download: Jorte Calendar
Business Calendar
License: Free and Paid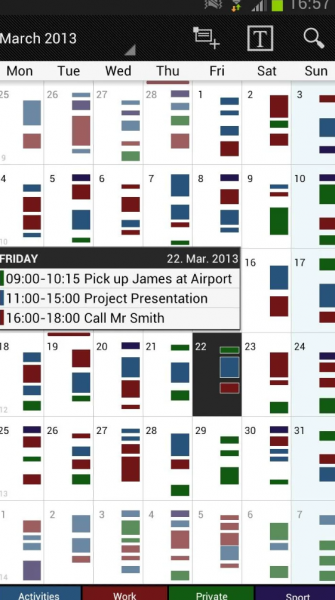 Business Calendar is yet another android calendar app. It offers almost everything that you will need in a business calendar app. By using the app, you can not only store the events on your calendar but also use the tools that it provides to manage them effectively.
Some of the key features include the ability to view all the day's events with a fast overview. It also offers a favorite bar which gives you direct access to the calendar. With it, you also get intuitive interaction. The interaction can be done using a zoom or smooth scroll.
Download: Business Calendar
Wrap Up
We live a busy life and with a good calendar app, our life can become clutter. Today, I tried to list the 5 Best Android Calendar Apps that will help you keep you organized and productive.
Do you think, I missed something? Comment below and let us know.