Vacations are fun, but preparing for them is tedious and often frustrating. Dealing with airlines, hotels, car rentals, and packing is enough to make anyone need a vacation, but if you're a smart traveler, there's no need to put up with all the headaches.
The only items you need are a laptop, a smartphone, and this beneficial assortment of websites and apps.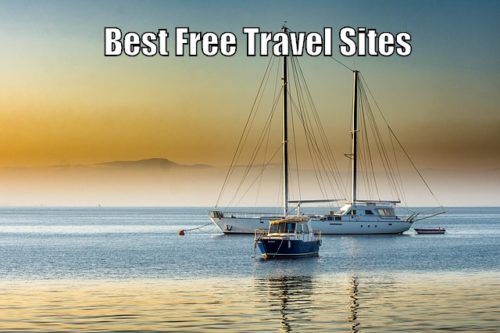 Hipmunk for Speedy Booking
Hipmunk is relatively new in the whole planning and booking arena, and it's available as an app and a website. It allows you to plan your trip from start to finish. You can even put together an itinerary for your vacation. Once you've accomplished that, Hipmunk also allows you to book your tickets and hotel. The convenience of searching hotel rates and booking airfare saves time and frustration during a period that's already rife with irritation.
Instead of getting annoyed at the process, users can streamline it without using a travel agent or tearing their hair out by the time they're all booked. Better still, there's the ability to snag last minute rates on hotels so you lock in rock-bottom rates. What's even better is that if there's a particular area in which you want to stay, such as the shopping district or the neighborhood with the best food, you can narrow down your hotel searches and view heat maps that reveal exactly which hotel makes the best hub.
Take Waze So You Never Get Lost
Waze is a miracle at home or in another state or country. It's especially helpful for visitors in a new place. Other users sound the alarms for potholes or other debris in the road, accidents, and even police. You never have to get caught by a speed trap again.
Waze is entirely app-based, but it's compatible with Android and iOS devices. What's best for travelers is that Waze reroutes your trip anytime it receives information about heavy traffic areas or accidents impeding travel. It will automatically find the fastest alternate route, plus you can set it up so that it sticks solely to the back roads or keeps you on the highway unless absolutely necessary.
Stay In-the-Know with Google Translate
There are a variety of language and translation apps designed to keep you in the loop when you're in another country, surrounded by language with which you're unfamiliar. Google Translate is easy to use for simple phrases and questions. It works best with short sentences, but that's perfect to get you started.
As long as you have a connection, you can translate from anywhere. In fact, with an in-flight Wi-Fi service like Gogo from T-mobile, you can even start your translations on the plane. Using a connection as fast as T-Mobile's 4G LTE ensures that you'll get the right translation the moment you need it.
Google Translate has another leg up on the competition. With the help of the camera on your phone or tablet, you can scan pictures of real-life signs, banners, and fliers. The app translates the text on-sight, so you won't have to worry about entering the wrong restroom or ordering something you don't want to eat.
Streamline the Packing Process with PackPoint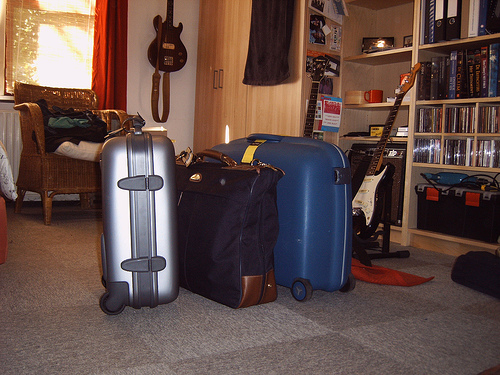 Image via Flickr by Willem van Bergen
Of all the apps dedicated to travel, far too few of them focus on the finer details of preparing for a trip. PackPoint will turn you into a packing superstar – your frequent-flyer friends will clamor for tips. You can create a profile for your trip that includes the location, the duration of your trip, and why you're going. At that point, you get a customized checklist to remind you what to pack, as well as what to put in your luggage versus your carry-on.
You don't even have to check the weather for your destination (although you should, still). The app lets you know what clothing to pack based on the type of weather occurring wherever your holiday takes place. Imagine no longer over-packing because you're trying to cover every contingency.
Do you plan to use one or more of these apps before your next vacation? You have to admit that the idea of smooth, hassle-free planning is a lovely one.