Flash! And another game releases in Flash. Remember those early days? When almost all the web games released in Flash and undoubtedly they captured a lot of our imagination.
But, technology doesn't stop there. It's getting deeper with time and with it brings new ways of expressing art and creativity.
HTML5 the latest draft from W3C has brought new life to the web. HTML5 Canvas element has played a vital role in transforming the creative way of approaching beautiful game design.
HTML5 games brings new technology, which now enables game developers to develop fascinating games. HTML5 can be used to develop both 2D and 3D games.
Recommended: Play All Dora Games
Recommended: Play Dora Games
Recommended: Play candy crush soda saga online
Recommended: Agario Unblocked
Recommended: Love Arcade Games? Check Out These 5 Popular Games Websites (Blogs)
Today, we will go through 10 Best HTML5 Games that will change how you perceive online web games. Let's get started!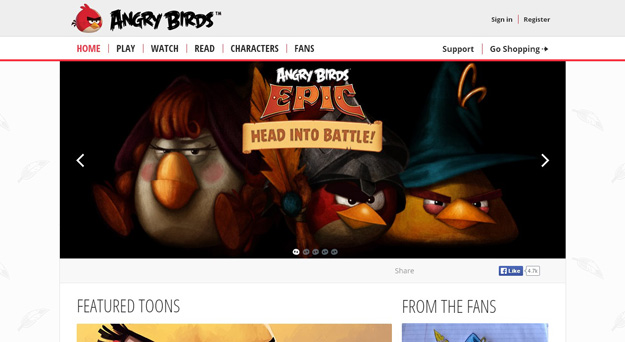 Angry Birds is a very popular mobile game and recently it got its HTML5 Version. The game is simple; you shoot down the pigs with angry birds that are seeking revenge for something bad done to them.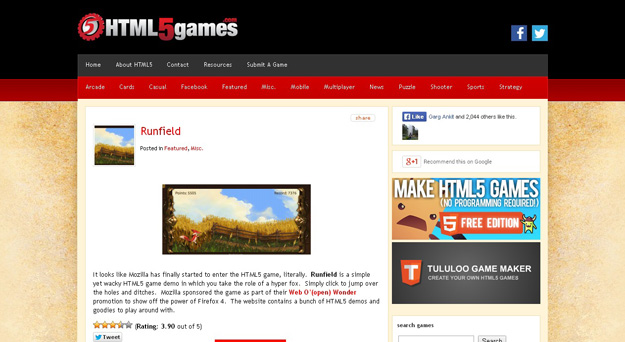 Runfield is an a run and jump game that enables players to act as a fox and jump around over ditches and holes to win the game. The game features exciting graphics and uses all HTML5 canvas power to render it.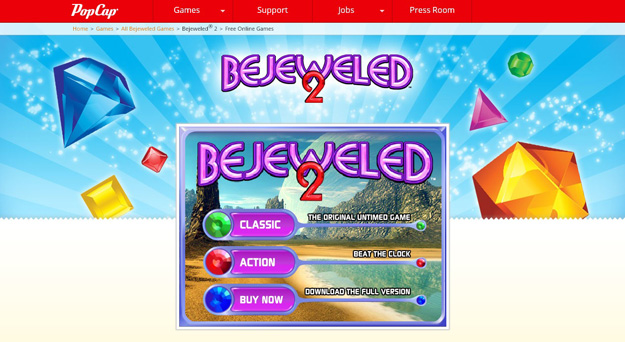 Bejeweled is another popular matching game where player has to match three gems of the same color to wipe them out of the board. The HTML5 version offers amazing graphics and smooth gameplay.
It also uses WEBGL for accelerated graphics.
Unlock More…
The last game in our "Best 10 HTML5 Games" is Run Pixie Run. A fun filled visually attractive game with full of colors on screen.
The game is all about running around the landscape to collect lots of fruits and get bonuses. The game never ends!
This ends our Best 10 HTML5 Games countdown. Its great to share our best collection and we want you to do the same. So comment below and tell us your favourite HTML5 game.