Flash! And another game releases in Flash. Remember those early days? When almost all the web games released in Flash and undoubtedly they captured a lot of our imagination.
But, technology doesn't stop there. It's getting deeper with time and with it brings new ways of expressing art and creativity.
HTML5 the latest draft from W3C has brought new life to the web. HTML5 Canvas element has played a vital role in transforming the creative way of approaching beautiful game design.
HTML5 games brings new technology, which now enables game developers to develop fascinating games. HTML5 can be used to develop both 2D and 3D games.
Recommended: Play All Dora Games
Recommended: Play Dora Games
Recommended: Play candy crush soda saga online
Recommended: Agario Unblocked
Recommended: Love Arcade Games? Check Out These 5 Popular Games Websites (Blogs)
Today, we will go through 10 Best HTML5 Games that will change how you perceive online web games. Let's get started!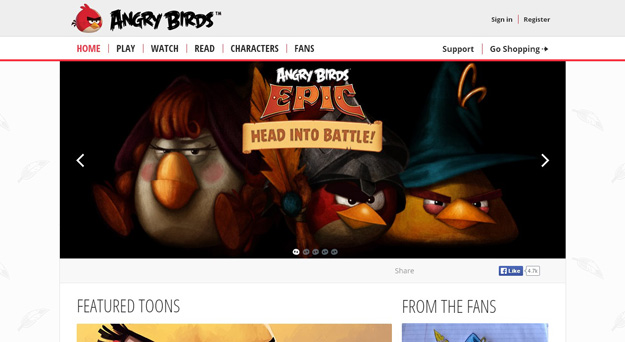 Angry Birds is a very popular mobile game and recently it got its HTML5 Version. The game is simple; you shoot down the pigs with angry birds that are seeking revenge for something bad done to them.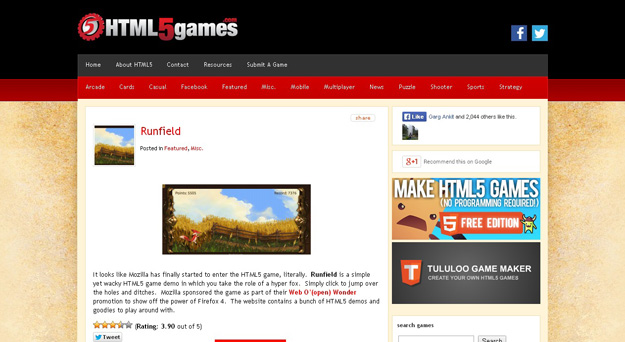 Runfield is an a run and jump game that enables players to act as a fox and jump around over ditches and holes to win the game. The game features exciting graphics and uses all HTML5 canvas power to render it.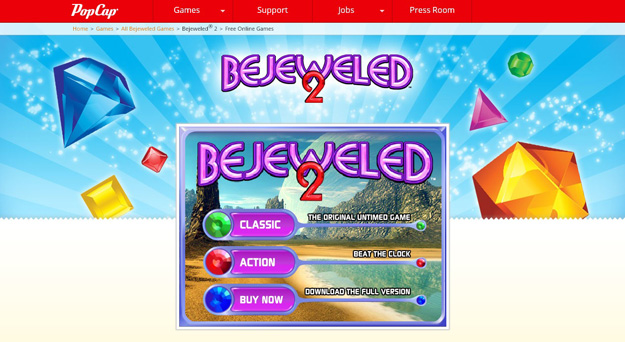 Bejeweled is another popular matching game where player has to match three gems of the same color to wipe them out of the board. The HTML5 version offers amazing graphics and smooth gameplay.
It also uses WEBGL for accelerated graphics.
Unlock More…[sociallocker]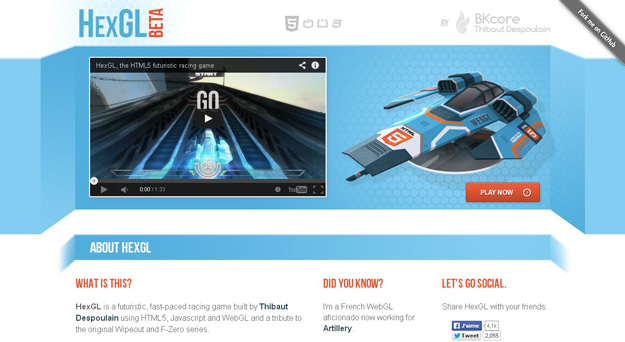 HexGL is a clone of Wipeout and F-Zero series with only one motive to give them a tribute. The game utilizes latest technologies like HTML5, JavaScript and WebGL.
HexGL is the work of Thibaut Despoulain and has already won lots of awards for its innovative design and ground-breaking use of HTML5 technology. The game is also featured on Google's Chrome Experiments.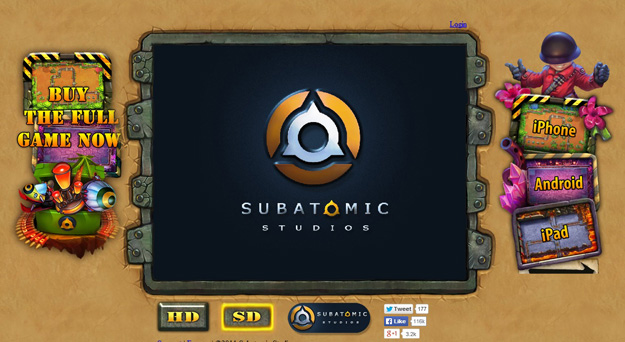 Fieldrunners is an exciting game that runs on Chrome. Fieldrunners uses old tower game idea, where you can apply strategies protecting it from enemies flying from all direction.
The game uses 2D graphics and visually appealing.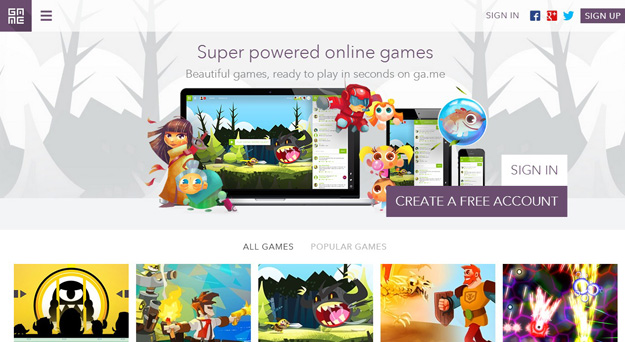 Turbulenz is a portal for HTML5 based games developed by them. They offer an amazing collection of games, which are both 2D and 3D in nature.
I tried out Monster Force 5, which is a kind of addictive matching cum turn based game. It utilizes special color characters that get powered when color combined.
Another game worth mentioning is Polycraft that builds on developing items and use them in battle.
The Turbulenz engine is unique and open-source. So, if you like to contribute to the project, then feel free to do so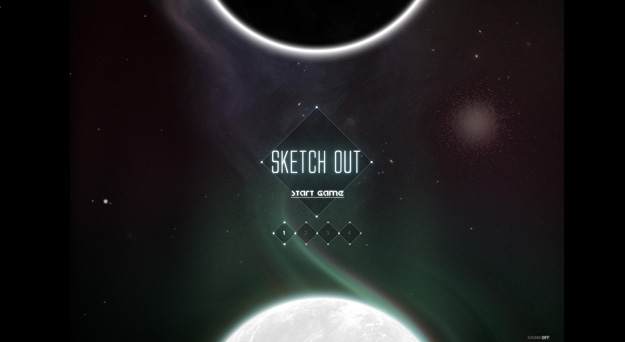 Sketch Out is one of the best 10 HTML5 games out there. It is basically a "move/draw" category HTML5 game.
The game basic mechanics include protecting the sphere from incoming projectile by using the mouse maneuvers.
The game basic input variables include drawing shield or diverting the incoming projectiles.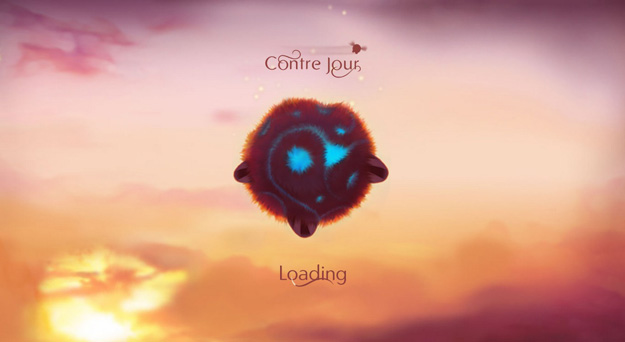 A wonderfully directe4d game which conquerors the essence of a lost eye(blob).
The game has much more engaging element than fast paced action. You can change the shape of the ground to control the blob and reach it to the destination.
On the way, you have to collect blue orbs. The game is a beautiful example of the dark art presented. A must play for any gamer out there.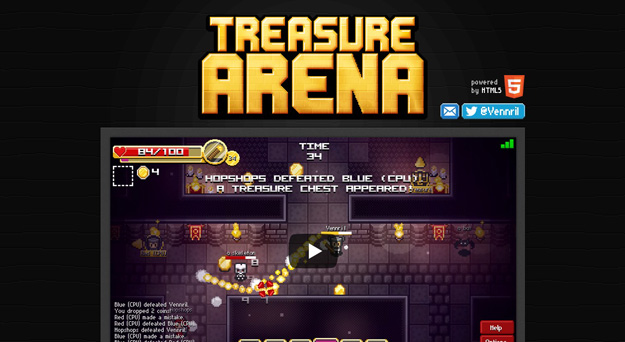 A multiplayer oriented HTML5 game and the first in our 10 Best HTML5 countdown. It is an online battle-arena supporting up to four players.
The game runs is compatible on all the major browsers and requires no plugin (HTML5 ready).
You can loot different weapons like rockets, bows, bombs and more! Basic character movements include dodging, jumping and blocking.
To win the game, the player has to collect as many coins he can in the stipulated time.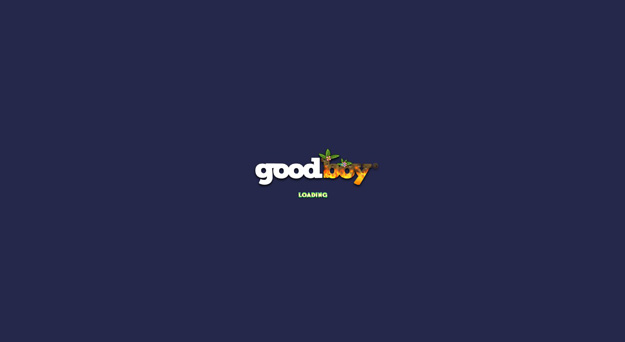 [/sociallocker]
The last game in our "Best 10 HTML5 Games" is Run Pixie Run. A fun filled visually attractive game with full of colors on screen.
The game is all about running around the landscape to collect lots of fruits and get bonuses. The game never ends!
This ends our Best 10 HTML5 Games countdown. Its great to share our best collection and we want you to do the same. So comment below and tell us your favourite HTML5 game.