WordPress Hosting is quite the buzz out there! With over 23% of the total website; WordPress is right on the path of capturing the market. On other hand, choosing the right WordPress hosting is a million dollar question.
Today, we go through top 6 Best WordPress Hosting without any bias. The point of the article is to give insight of which hosting actually help you gain momentum and which slows you down or your business. Over the internet, there are tons of WordPress Hosting Review but many of them are plagued with affiliate links and are biased to generate revenue. Choosing the right web hosting can increase SEO scores and further improve your business over the internet. Also, choosing the right type of hosting such as shared, dedicated, virtual is an important factor in the site growth. Let's review the top 6 Best WordPress Hosting.
The concept of Managed Hosting
Managed WordPress hosting works differently from shared hosting. They are customized for just WordPress sites and they take care of every section of WordPress hosting that includes security, updates and performance issues. Managed hosting works better than shared hosting and if your website has hundreds and thousands of users visiting each day then shared hosting is not for you.
To manage everything accordingly, Managed WordPress Hosting also have a list of banned WordPress plugins. They need to maintain this only because the Managed Hosting environment is fine-tuned to smallest of details for optimal performance and security. Also, Managed WordPress hosting have no downtime and can handle any surge in increased number of visitors. Albert all the pros of Managed hosting, they are expensive solution. Let's move on to the list.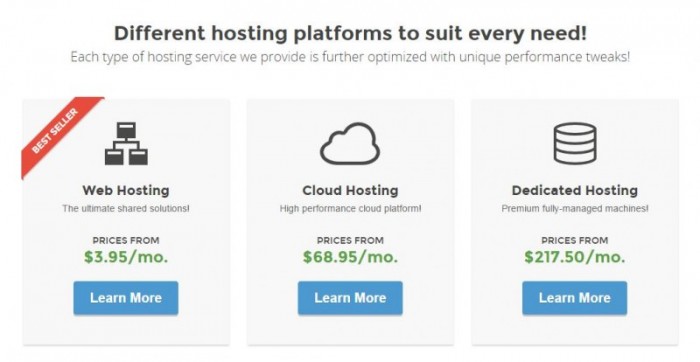 SiteGround is known for low-priced packages that can keep most of the site need fulfilled. SiteGround is for developers and site owners who are low on cash and want to get started as soon as possible. SiteGround offers lots of features that includes security, free WordPress installation, email accounts, free migrations, support and free domain. All of these features can be grabbed for just $3.95 per month. SiteGround also offers staging ground so that you are free to experiment before making any live changes. For speed purposes, SiteGround provides WordPress SuperCache.
Pros: Low Cost, free migration and installation, free domain.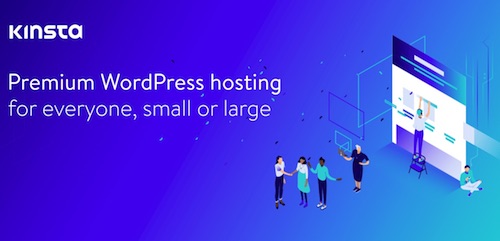 Kinsta is a premium managed WordPress hosting provider powered exclusively by Google Cloud Platform. Being amongst the best-performing WordPress hosts, speed and security are top priorities for Kinsta. They provide free hack fix and 1440 daily uptime checks per site, their 24/7 support team consist of the most experienced WordPress professionals. We especially like their custom-built, user-friendly site management platform, MyKinsta.
With their plans starting from $30 Kinsta is a great hosting solution for new-to WordPress users and bloggers, their more advanced plans are suitable for SMBs and enterprises with high traffic sites.
Pros: free CDN and SSL, free site migrations, 15 data centers worldwide, daily backups, custom dashboard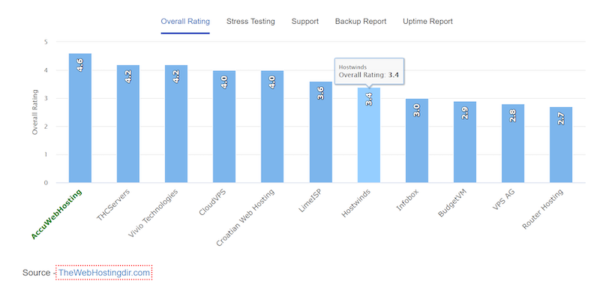 Windows VPS Hosting has been engineered to be lightning-quick, easily scalable, and secure down to the very unit of source code. No need for a physical computer and none of the mechanical obstacles to leaving your application running forever. It can run your own Windows Computer virtually using their own Windows VPS. Cheapest Windows VPS Hosting plan starts for just $7.99 USD per month, and if this doesn't meet your exact demands, then there are many more deals and configurations available.
Pros: Cheap, lightning-quick performance, great quality support service
Cons: Hidden RAM Specs
HostGator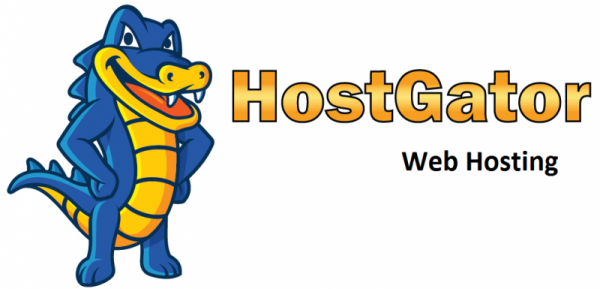 HostGator is the one of the oldest players in the hosting arena. They have provided servers to many popular websites and they specialize in WordPress hosting. The coolest thing about HostGator is the use of the wind power up their servers. The 130% wind energy is how they make the customers know about their coolness. HostGator also provides other features such as 24/7 Uptime, security and all-around performance.
HostGator plans are also special, they provide three shared hosting plans: Hatchling, Baby, and Business. They also provide VPS and dedicated hosting for more demanding websites.
We have a special offer for our BFWR readers, 25% off on your first HostGator deal.

USE CODE: FREEWEBRESOURCES
Pros: Fast Server, Lots of plans to choose from,  Secure servers, Support.

Flywheel is a unique example of the best WordPress Hosting refactored for designers. An amazing dashboard is the starting point with the Flywheel. Flywheel executes the creative power of designers in a perfect manner. They also offer a team of dedicated supports that can solve any issue regarding WordPress hosting. The solution provided by the Flywheel also scales well with the  increased number of visitors to the site.
Pros: Extraordinary page speed load, all thanks to CDN. Regular backups of the site and associated resources, firm security and easy collaboration with clients.
Cons: Expensive and non-popular, dashboard learning can be daunting for new users.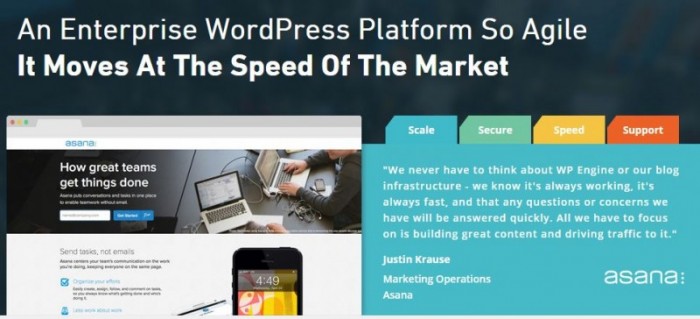 WPEngine is one of the popular WordPress hosting providers in the market. They are famous and provides their services to companies like Foursquare. Just like Flywheel, WPEngine provides a secure environment, lighting fast loading speeds and an amazing support. WPEngine, unlike, Flywheel support wide range of WordPress website. WPEngine is an excellent choice for the sites going constant changes over a large period of time. They provide one-click backup and staging area so that you can try out new themes and plugins without worrying the live site going haywire. They also provide custom build EverCache to speed everything up.
Pros: Fast and secure server with the flexibility to add CDN's at will, comes with EverCache and constant security scans to ensure that no site resource is hacked.
Cons: Expensive for most of the users out there and not all plugins are supported by WPEngine.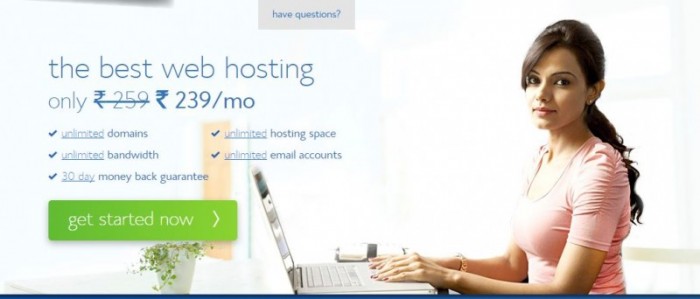 BlueHost is not new on the scene. It has been providing high quality WordPress hosting for a lower price compared to the market. They have served over 1.9 million websites and continue to grow. Bluehost like other WordPress Hosting providers offers full uptime, 24/7 support, and security. For those who choose Bluehost also gets SiteLock CDN and SiteLock Pro. Bluehost also offers enhanced cPanel for better user interface. The WordPress Hosting Package also include ManageWP.
Pros: Affordable price, access to Sitelock software, VPS enabled, Full day support and top-notch security.
Cons: Scalability can be an issue for site having huge volume of visitors.

A CopyBlogger Media initiative, Synthesis provides unparalleled WordPress Hosting and is apt for Genesis based WordPress themes. Synthesis is different from other web hostings as it uses NGINX architecture improving overall performance of the server. NGINX servers are also good at resource utilization and can actually bring down cost when more users hit the site. The basic plan of Synthesis starts at only $47/month. Other important features of Synthesis include better SEO exposure, robust security and more.
Pros: Usage of NGINX architecture, SEO advantage, Uptime, and security.
Cons: High Price packages.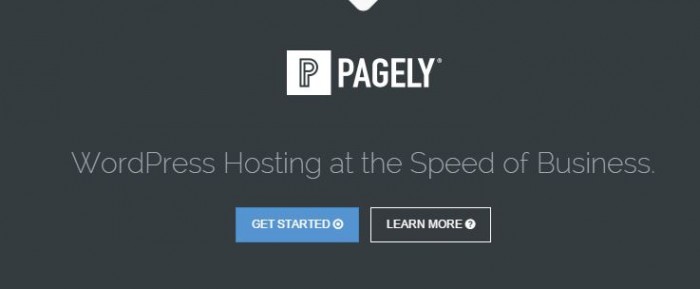 So your site goes down too much due to hackers? Then, Pagely is for you. Pagely is famous for providing high-security ecosystem for the WordPress sites with lots of augments to their system such as PressArmor. The team at Pagely also keeps the site updated automatically and do a proper daily backup so that nothing goes wrong for the customer. You can grab pagely service as low as $24/month(limited to 25000 visits). They also offer Varnish caching for faster website loading. For security purposes, they provide real-time scans over the whole system. The system is also resilient to DDOS attacks.
Pros: Best Secure WordPress Hosting, supports all major plugins
Cons: High price.
Verdict There are tons of options to choose the right WordPress hosting and we listed the best WordPress hosting according to our experience with all of them. Choosing the right WordPress hosting is crucial for your business. According to me, Pagely and Synthesis make to the top 2 of my list. If you are looking for cheaper solutions then SiteGround is the right choice. Have any WordPress Hosting that worked wonders for you? Comment below and share it with the community.