These days clip art graphics are being used in a multitude of projects, usually to beautify a document's looks. Finding free clip art is one of the most basic routine for a web designer when it comes to using image as representation.
ClipartLogo.com is something special , they have a rich collection of vector clip art . Currently hosting a great number of free clip art images , a number which keeps on growing. Find the image you're looking for by browsing through the different directories or perform a search, some are free download , other are premium so you have to purchase it at the original website.

As its name implies , ClipartLogo.com offer a great number of logos in diffrents themes to give visitors a great boost of inspiration for their future design.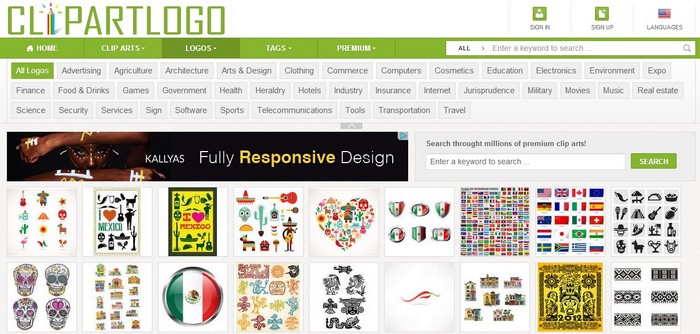 Other great option , ClipartLogo.com is a Multi-Language Support , you can change the language from the top-right button by clicking on the flag , it make people from all over the world interested in resources and clip art libres