Photography doesn't have to be relegated to a hobby. In 2021, you can start earning money from your passion without becoming a full-time professional. Sure, you've heard or even read about strategies on how to make extra cash from photography. But here, we are going to look at some of the more uncommon ways you can monetize your talent this year.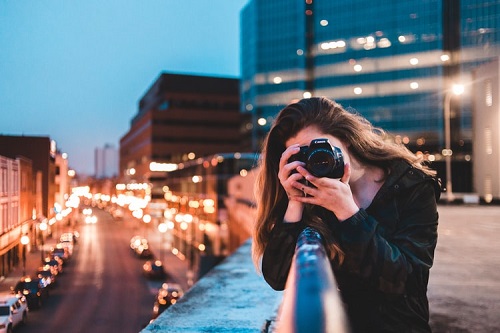 Create an Online Portfolio
Why not showcase your images to the world through a well-designed website? Dig up all those images lying idly in your computer, on your external hard drive or on the cloud, select the very best and start displaying them on your website.
However, Run Gun Shoot notes that you'll need to actively market your website through engaging blog posts and social media content to promote it effectively. Implement some content marketing strategies to drive people to your site. With consistency, you'll soon start selling some of your photos and even get contacted for gigs.
Sell Photos Online
If you have an extensive collection of images, there are people out there willing to buy and use them. To find these buyers, partner with a third-party site that handles the legal work and hosts your pictures on your behalf. Every time someone buys your image from them, you'll earn a commission.
Platforms such as Pinterest, Etsy, Pixabay, Shutterstock, and iStock by GettyImages are great places to sell your work. Just make sure to add the proper tags so customers who need such photos can easily find yours.
Enter Competitions
Even if you are an amateur photographer, you can still enter a photography contest to showcase your work. Even though a photo competition may be hard to win, there is always a chance that your photo may catch the eye of an influential person who may like to do business with you.
Again, don't rule out the possibility of winning. Every year, photos from amateur photographers win prestigious prizes around the world. Just focus on competitions that involve what you're passionate about, and you may just capture something truly magnificent that generates money –  regardless of whether you take the prize home or not.
Sell Your Photos in Galleries
Pitching your photo to local galleries isn't easy, but it's also not impossible. The most important part is to think about what's likely to sell. Consider what's more likely to appeal to local people. This may include photos of local landmarks or images of hidden gems in your city. Such images are popular with both locals and tourists.
After capturing around 10 good shots, head to a local gallery and show them your work. They may like some of your photographs and decide to feature them.
Partner With Real Estate Agents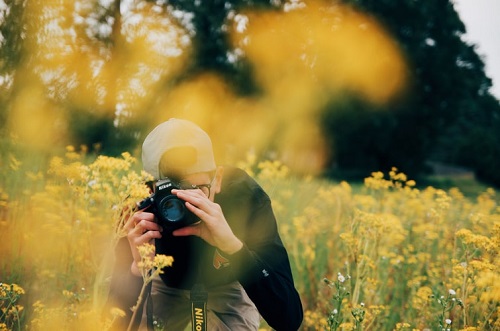 Interior designers and real estate agents are always looking for quality photography services. This is true since homebuyers only consider properties with top-quality images that impress.
Building relationships with industry professionals will help you land work whenever they need photos of a home taken. But before approaching them, familiarize yourself with real estate photography.
Learn the type of cameras frequently used, practice how to capture all house angles perfectly, and then create some samples of your work. You can get their contacts by attending real estate events in your region. Also, reach out to realtors you find in local online forums and groups.
Experiment With Different Ideas, but Be Consistent
As long as people continue to yearn for visual content, photography will continue to be a lucrative trade. So, if you have a camera and a creative eye, don't hesitate to explore additional avenues to generate revenue. You can decide to license your photos and sell them online, join competitions, market yourself through a website, or focus on real estate. With these tips, your year will end on a high note.