Google has always laid special emphasis on ensuring better data security in all its Android versions. Whether it's about developing a business-driven application or one that conveys a plain social message; Google's Android operating system has enabled developers to deliver a final product that renders utmost user satisfaction. With continuous upgrades being made to data security laws that are applicable to mobile apps, it has become essential for an app developer to stay abreast with all the latest trends that are being followed for developing highly secure and robust applications.
Recently, Google announced walking the footsteps of Apple in offering default encryption in its upcoming Android OS(operating system) version. Keep on reading this blog to learn more on this topic. Related Android News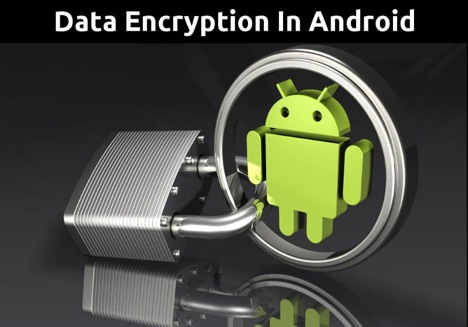 How has Android's data encryption been like in the previous versions?
Although Android has been offering optional data encryption feature in its previous versions, the security experts believe that a majority of users were actually unable to use it on their devices. Therefore, even though the previous Android versions were designed keeping in mind the security of users, a mere lack of know-how made them lag behind in gaining the users' trust.
Default data encryption- How will it go in Android's upcoming version?
Having inspired by the degree of data protection provided by Apple for its range of iPhones, even Google has been busy designing varied procedures that can make data encryption a lot more effective and trustworthy. Just like Apple, Google would also be offering default data encryption feature in its next Android version. As per this new feature, only a person who knows the device's password would be able to gain access to videos, pictures and other stuff that is being stored inside the Android powered smartphone/smart tablet. The default data encryption feature of Android will refrain the thieves and law enforcement officials to get an easy and quick access to data stored in a user's smartphone. With encryption keys being stored off of the Android device, the law enforcement officials won't be able to view or share it with any of the third parties. The officials would have to get in touch with the device owner for collecting the desired facts and figures.
Default data encryption- An additional layer of security in Android devices
Eliminating the need for turning on data encryption, Google's Android L version will have an additional layer of security for users who're into the habit of storing personal and highly sensitive data on their smartphones and/or smart tablets. Announcing the new Android feature immediately after Apple announced the inclusion of iCloud storage system in its two-factor authentication process; Google now has a specific kind of encryption for ensuring flawless protection of its users.
End-to-end extension for Chrome- A sweet surprise for app developers
Chrome developers who intend to add an additional amount of security to the users' emails apart from the stand-alone encryption applications can opt for the end-to-end extension. With the End-to-end extension, developers can easily encrypt, decrypt and digitally sign and verify signed messages shared within the browser via OpenPGP. These encrypted emails are quite similar to sealed envelopes, thereby being less prone to attack by spammers and hackers. Paying due heed to the topic of encrypted emails, Google has now included a brand new section in the Transparency Reports that displays the percentage of email that is being encrypted as it traverses across the web. Here, it is interesting to note that Gmail has always rendered support for data encryption in transit via the use of Transport Layer Security(TLS). It was in the month of March, this year that Google announced the use of encrypted HTTPS connections by all incoming and outgoing Email messages for ensuring better protection against attacks from spammers and trojans.
Summing it all up
Ever since Apple and Google came into existence, both the companies have been tirelessly working on providing data security features to their global customer base. Talking specifically about Google, the company's decision to provide automatic data encryption feature in its upcoming Android version has definitely added fuel to its strategy for becoming one of the most trusted mobile platforms. Google's Android L release will perhaps be embraced by users who tend to fear the idea of storing their private and utmost confidential details on their device.
Author Signature: Lucie Kruger is an app developer working with Mobiers Ltd. You can contact her in order to hire Android app programmers to avail the highly functional mobile app solutions.