Educational Apps: Mobile app development is not a straightforward process. It involves several phases of planning and implementation, and tends to become more complex when you aim to target children within this generation i.e. as opposed to planning for future generations which might seem even more complex. Kids of this generation are called digital natives of this tech revolution.
Moreover, you also have to target the parents of each generation because it is only with their approval that you can actually have their children exposed to the apps you create.
On the part of the parents, the challenge for them is to select the right apps for their children.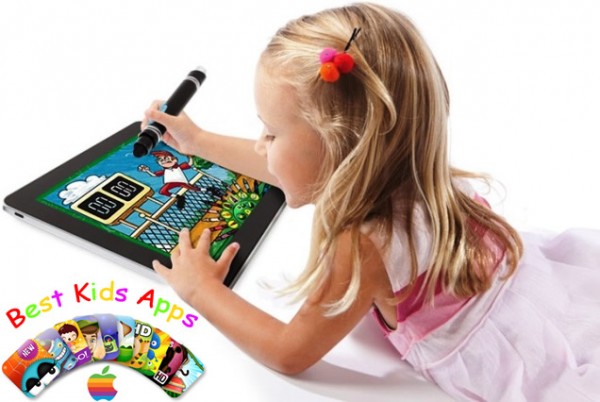 There are two basic things that you need to be aware of when building apps for children; the apps must be entertaining, so that the children remain engaged, and they must be educational too in order to make sure the children learn something valuable. You already know that children have a brilliant natural sense curiosity. This is what you need to work on in order to build an app that's right for them.
Place Learning at the Fingertips of Children with Educational Apps
The concept and process of building apps for education children through entertaining features can rightfully be termed 'edutainment'. This is a massive industry with colossal competition, as more and more app developers are turning their attention this way. Educators as well as parents are greatly interested in what app developers have to offer while children are the actual consumers. Parents and educators serve as referees, and this means that there is some form of check and balance in the industry. This in turn means that app developers will be more aware of the boundaries and the lengths they can go to when they want to produce an app for children.
To give you an idea of the vastness of this industry, you can just take a look at the categories that have already been established within the edutainment industry. You will find apps for the following subjects within the app store: Science, History, Language Development, Mathematics, Geography, as well as many others. You are bound to encounter similar app content at the Google Play store, and the Amazon App Store already has a category for educational apps.
With more mobile devices in the hands of adults and children, you are bound to see more children using these apps. This means that there is plenty of growth as well as potential growth to take place in the edutainment industry. Below are some tips that can help app developers build apps for children that will be truly education as well as entertaining. They are more like basic requirements for successful mobile app development.
Also, most mobile app development Los Angeles services already adhere to these tips to ensure edutainment apps that have an intended impact.
Identify your target market – ascertain the needs
You must base everything on research. Only set out to build an app on very sound data, which you know points to a viable market. When you establish how successful your app is going to be, you can move ahead with it full steam.
Develop a best design that's second to none – Ensure user-friendliness and ease-of-use
UI can make or break your app no matter how the concept is. You must ensure that you have a tested UI that delivers the best user experience. Just like adults, children also respond to intuitive design. Things like menu options and settings must be kept at a minimum while leveraging attractive graphics and colors. Keep in mind that children must be provided everything that makes the app easy for them to use.
Focus on high-quality content
All content must have the best quality. Images must be high resolution, and text must be legible. The app must also have content that is challenging and rewarding, so that children remain engaged in a good mood while playing/learning. It should also have a lasting impact that draws these young users back for more sessions.
Make it entertaining & interactive
Without your app being entertaining and interactive, you will have little success. You will need to incorporate elements of play in your app no matter whether the focus is on teaching language, math, or science.
To develop a top class educational app, you can approach companies like VeztekUSA. This company has spent years in the app development industry and has been a reliable force in edutainment in recent times.
Author:
Sani is Managing Director of VeztekUSA a well known Web and Mobile App Development Company based in Los Angeles, California. He has extensive experience in building and leading innovative and collaborative software development teams to deliver major software applications. He always stay up to date with latest trends in Mobile App Development and loves contributing on different technology Blog. Follow him on twitter @VezTekUSA